Press Release
Press Release
RepliCel to Meet with German Competent Authority on its RCH-01 Autologous Hair Cell Manufacturing Process
11 years ago
Feb 03, 2013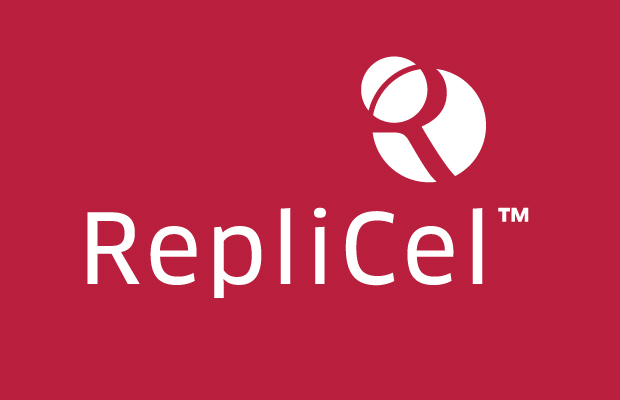 Phase II Dose Ranging Trial Planned for 2013
VANCOUVER, BC – February 4, 2013 – RepliCel Life Sciences Inc. (the "Company" or "RepliCel") (OTCBB: REPCF) is pleased to report that it will be meeting with the German Competent Authority responsible for cellular therapies (the Paul Ehrlich Institute (PEI)) to discuss plans for its upcoming Phase II clinical trial for its autologous hair cell product, RCH-01, on February 5, 2013.
In November, RepliCel's scientific team had its first meeting with experts from the PEI to discuss important improvements to its current Good Manufacturing Practice (cGMP)-compliant manufacturing process for RCH-01. Tomorrow's meeting will address updates made to the manufacturing process that were recommended at the last PEI meeting, as well as plans the Company has to conduct a Phase II clinical trial in Germany. This study is designed to confirm the efficacy of injections of RCH-01 in over 100 male participants. In addition to augmenting the Company's information on the safety of injections of RCH-01, the trial will also provide insight into the optimal treatment regimen to increase hair growth.
"We are happy with the progress made with the design of our upcoming Phase II trial and are quite eager to get input from the PEI that will allow us to conduct the best clinical trial for the development of our product," stated Darrell Panich, Vice-President of Clinical Affairs. "Designing a trial in consultation with the PEI will facilitate the completion of the formal clinical trial application for our upcoming trial." The Company anticipates initiation of the Phase II study this year.
"The Company has made significant advancements in its manufacturing procedures and these improvements are expected to have a meaningful impact on our RCH-01 program," commented David Hall, CEO. "We are committed to receiving guidance and implementing the recommendations provided by the regulatory authorities to ensure we have a well-constructed Phase II trial that will lead to the optimum dose to treat pattern baldness. Our proposed Phase II dosing trial will provide us with 288 data points as compared to 16 in our Phase I safety trial. This should allow us to isolate an effective treatment regime," concluded Mr. Hall.
About RepliCel Life Sciences
The Company has developed RepliCel™, a natural hair cell replication technology that has the potential to become the world's first, minimally invasive solution for androgenetic alopecia and general hair loss in men and women. RepliCel™ is based on autologous cell implantation technology that replicates a patient's hair cells from their own healthy hair follicles and, when reintroduced into areas of hair loss, the Company hopes to initiate natural hair regeneration. Patents for the technology have been issued by the European Union and Australia and are pending in other major international jurisdictions. The RepliCel™ procedure has been developed over the past ten years by the Company's recognized research scientists and medical experts – specialists in the fields of hair growth, hair biology and dermatology. Additional information on RepliCel is available at www.replicel.com.
For more information please contact:
Tammey George, Director of Communications
Telephone: 604-248-8696
tg@replicel.com
www.replicel.com
Notice Regarding Forward Looking Statements
This press release contains projections and forward-looking statements, as that term is defined under applicable securities laws. Statements in this press release, which are not purely historical, are forward-looking statements include that RepliCel™ has the potential to become the world's first, minimally invasive solution for androgenetic alopecia and general hair loss in men and women. These statements are only predictions and involve known and unknown risks which may cause actual results and the Company's plans and objectives to differ materially from those expressed in the forward-looking information, including: negative results from the Company's clinical trials; the effects of government regulation on the Company's business; risks associated with the Company's ability to obtain and protect rights to its intellectual property; risks and uncertainties associated with the Company's ability to raise additional capital; and other factors beyond the Company's control. Although the Company believes that the expectations reflected in the forward-looking statements are reasonable, it cannot guarantee future results, levels of activity or performance. Further, any forward-looking statement speaks only as of the date on which such statement is made, and, except as required by applicable law, the Company undertakes no obligation to update any forward-looking statement to reflect events or circumstances after the date on which such statement is made or to reflect the occurrence of unanticipated events. New factors emerge from time to time, and it is not possible for management to predict all of such factors and to assess in advance the impact of such factors on the Company's business or the extent to which any factor, or combination of factors, may cause actual results to differ materially from those contained in any forward-looking statement. Readers should consult all of the information set forth herein and should also refer to the risk factor disclosure outlined in the Company's annual report on Form 20-F for the fiscal year ended December 31, 2011 and other periodic reports filed from time-to-time with the Securities and Exchange Commission on Edgar at www.sec.gov and with the British Columbia Securities Commission on SEDAR at www.sedar.com.