Press Release
Press Release
RepliCel Showcases First Fully-Functional Prototypes of its Next-Generation Dermal Injector
6 years ago
Sep 06, 2017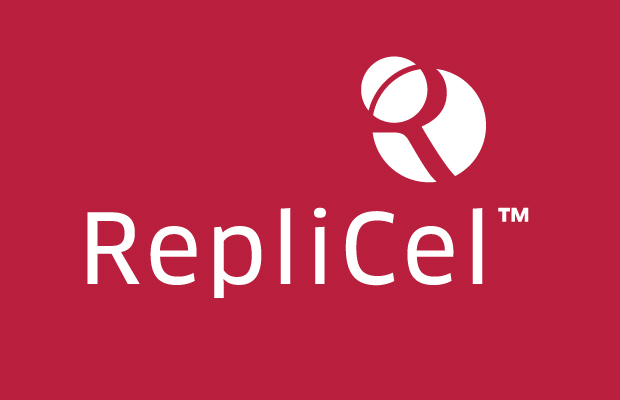 Delivery of RepliCel's patented prototypes kick-starts functional testing, matures licensing discussions, and confirms commercialization schedule
VANCOUVER, BC – Sept. 07, 2017 – RepliCel Life Sciences Inc. (OTCQB: REPCF) (TSXV: RP) (FRA:P6P2) ("RepliCel" or the "Company"), a company developing next-generation technologies in aesthetics and orthopedics, is pleased to announce the timely arrival of its RCI-02 prototypes, which are now ready to be showcased to potential end users and licensing partners.
With functioning prototypes in-hand, RepliCel is now engaging with key opinion leaders and clinical dermatologists to solicit feedback critically important to aligning successful early adoption of the device, design clinical studies demonstrating its advantages in select applications, and position the Company for an anticipated successful launch of an approved next-generation dermal injector in the European market next year.
"As a practicing dermatologist and a co-founder of RepliCel, I am thrilled to see the functioning prototypes. We are excited to begin exploring the clinical applications of this device with our global network of dermatology experts," stated RepliCel Chief Medical Officer, Dr. Rolf Hoffman, MD.
Data acquired from functional testing of the RCI-02 prototypes now underway will enable RepliCel to prepare an application for CE mark clearance to market the injector in Europe. The program now in place to collect user feedback, conduct functional testing, and prepare the CE mark application, are all contributing to mature partnership negotiations and align the device to be market-ready in 2018.
"Hitting this milestone confirms we are on track with this product's commercialization schedule, which involves us getting the device market-ready and in the hands of a commercial partner," states RepliCel President and CEO, R. Lee Buckler. "This is the landmark milestone we've been waiting for to mature ongoing partnership discussions into negotiations and deal execution."
RepliCel's business model is focused on leveraging its expertise in developing assets that can then be licensed to partners for co-development and commercialization. RepliCel is actively engaging licensing partners for various applications of its dermal injector device.
About RCI-02
The RCI-02 injector was designed with input from dermatologists, industrial designers, and electronic and medical device engineers to improve the delivery of a variety of injectables in a controlled, precise manner, removing the risks and uncertainties of injection outcomes currently resulting from manually operated, single-needle syringes.
RCI-02 is the world's first motorized injection device with programmable depth and volume, a built-in Peltier element for pre-injection numbing of the skin and interchangeable needle head configurations. It is designed to deliver a variety of injectable substances, including cells, dermal fillers, drugs or biologics intradermally (dermis), subcutaneously (fat) or intramuscularly (muscle) via an array of needle configurations, ranging from a single needle to a 16-needle configuration (4×4) on one head. These interchangeable heads can be used to perform a variety of procedures, increase surface area coverage and speed-up procedure times.
RCI-02 automates and simplifies the injection process. Equipped with a touch screen on its accompanying docking station, the device's programmability allows for the delivery of precise quantities of material, at specific depths, through fine-gauge needles, on a single plain or trailing through multi-plains, as the needle retracts through the skin.
Overall benefits of this next-generation dermal injector technology are anticipated to include improved handling, reduction or elimination of the need for pre-injection local anesthetic, quicker procedure times, improved patient experience, and a significant expansion of the areas that can be addressed with dermal fillers due to the ability to conduct broad, shallow and evenly-dispersed injections.
The near-term commercial opportunity for RCI-02 is to improve the injection of hyaluronic acid-based ("HA") dermal fillers. RepliCel's dermatologist advisors believe this device has the potential to significantly expand the number of HA dermal injection procedures currently performed. As an example, the HA market in the United States is currently growing at near double digits.1 These HA injections primarily address deep facial wrinkles and folds, but do not adequately address fine wrinkles. A device, such as RCI-02, which is capable of delivering a controlled injectable, utilizing a multi-head configuration, and eliminating the need for local anesthetic, has the potential to dramatically increase the HA market into new areas, including fine wrinkles of the face, the hands and the décolleté.
According to recent statistics released by the American Society for Plastic Surgery (April 2017), there were over 11 million minimally invasive cosmetic procedures performed nationally in 2016: over 80% were wrinkle treatments and hyaluronic acid filler injections, totalling an expenditure of over $3 billion.2 RCI-02 represents the nearest-term commercial opportunity for the Company, which it intends to have market-ready and in the hands of a co-development licensee and commercial partner in 2018.
References: 1, 2 American Society of Plastic Surgeons (ASPS) Report of 2016 Surgeon/Physician Fees (April 2017) [Press release]. Retrieved from https://www.plasticsurgery.org/news/press-releases/more-than-16-billion-spent-on-cosmetic-plastic-surgery
About RepliCel Life Sciences
RepliCel is a regenerative medicine company focused on developing cell therapies for aesthetic and orthopedic conditions affecting what the Company believes is approximately one in three Americans, including aging/sun-damaged skin, pattern baldness, and chronic tendon degeneration. These conditions, often associated with aging, are caused by a deficit of healthy cells required for normal tissue healing and function. The Company's product pipeline is comprised of RCT-01 for tendon repair, RCS-01 for skin rejuvenation, and RCH-01 for hair restoration. RCH-01 is currently being co-developed with and under exclusive license by Shiseido for certain Asian countries. All product candidates are based on RepliCel's innovative technology, utilizing cell populations isolated from a patient's healthy hair follicles. RepliCel has also developed a proprietary injection device, RCI-02, optimized for the administration of its products and licensable for use with other dermatology applications. Please visit www.replicel.com for additional information.
For more information, please contact:
Lee Buckler, CEO and President
604-248-8693
info@replicel.com
Neither TSX Venture Exchange nor its Regulation Services Provider (as that term is defined in policies of the TSX Venture Exchange) accepts responsibility for the adequacy or accuracy of this release.
Disclaimer for Forward-Looking Statements
This press release contains forward-looking statements and information that involve various risks and uncertainties regarding future events, including, but not limited to, statements regarding: (i) the anticipated successful launch of the RCI-02 dermal injector device in Europe next year; (ii) the Company's plans to obtain CE mark clearance; (iii) the Company's plans to mature ongoing partnership discussions into negotiations and deal execution; (iv) the expected benefits of the RCI-02 device; (v) the expected near-term commercial opportunities for the RCI-02 device; (vi) that the RCI-02 device has the potential to dramatically increase the HA market into new areas; and (vii) that the Company intends to have the RCI-02 device market ready and in the hands of a co-development licensee and commercial partner in 2018. These statements are only predictions and involve known and unknown risks which may cause actual results and the Company's plans and objectives to differ materially from those expressed in the forward-looking statements, including: risks related to the Company bringing the RCI-02 device to market in the time expected; the risk that the RCI-02 may not perform as, or have the benefits, expected; the risk that the Company may be unable to find a licensee and/or commercial partner for the RCI-02 device; the risk that the Company will not obtain CE mark clearance; the risk that there will be delays enrolling clinical trial participants; the risk that the Company will receive negative results from the Company's clinical trials; the effects of government regulation on the Company's business; risks associated with the Company obtaining all necessary regulatory approvals for its various programs in Canada, the USA and Germany; risks associated with the Company's ability to obtain and protect rights to its intellectual property; risks and uncertainties associated with the Company's ability to raise additional capital; and other factors beyond the Company's control. Although the Company believes that the expectations reflected in the forward-looking statements are reasonable, it cannot guarantee future results, levels of activity or performance. Further, any forward-looking statement speaks only as of the date on which such statement is made and, except as required by applicable law, the Company undertakes no obligation to update any forward-looking statement to reflect events or circumstances after the date on which such statement is made or to reflect the occurrence of unanticipated events. New factors emerge from time to time, and it is not possible for management to predict all of such factors and to assess in advance the impact of such factors on the Company's business or the extent to which any factor, or combination of factors, may cause actual results to differ materially from those contained in any forward-looking statement. Readers should consult all of the information set forth herein and should also refer to the risk factor disclosure outlined in the Company's annual report on Form 20-F for the fiscal year ended December 31, 2015 and other periodic reports filed from time-to-time with the Securities and Exchange Commission on Edgar at www.sec.gov and with the British Columbia Securities Commission on SEDAR at www.sedar.com.