Events
Events
RepliCel Selected as One of This Year's Top 20 Public Canadian Technology Companies
8 years ago
Nov 03, 2015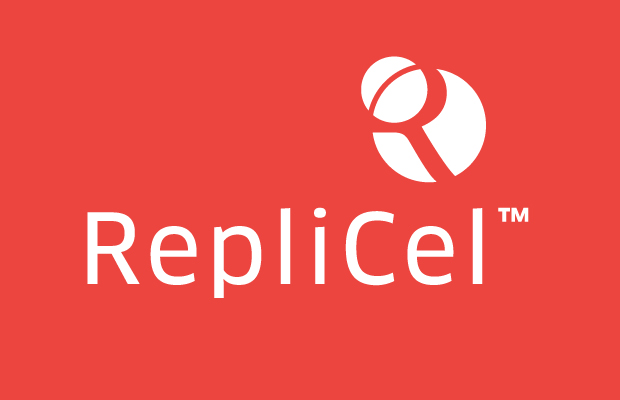 Canadian Innovation Exchange (CIX) Public Investor Day November 18 at Toronto's MaRS Discovery District to showcase 'Canada's hottest and most innovative public technology companies'
VANCOUVER, BC – November 4, 2015 – RepliCel Life Sciences Inc. (OTCQB: REPCF) (TSX.V: RP), a clinical stage regenerative medicine company focused on the development of autologous cell therapies, is pleased to announce that it has been selected as one of Canada's 'hottest and most innovative public technology companies' by the Canadian Innovation Exchange (CIX). This elite group of 20 companies was selected by CIX, and its advisory board, who rated all Canadian small- and mid-cap companies based on business model, depth of management, market opportunity and quality of product(s) offered. RepliCel will be presenting to a large group of professionals in Canada's technology industry including analysts, fund managers, institutional investors, advisors, brokers and the media at the CIX Public Investors Top 20 event on November 18, 2015, at Toronto's MaRS Discovery District between 1:00 pm and 5:30 pm.
"We are honored to have been selected as one of this year's 20 most innovative public Canadian technology companies by the CIX organizing committee, and to be the only life sciences company within the group," stated Lee Buckler, Vice President of Business & Corporate Development for RepliCel Life Sciences. "We look forward to presenting our next-generation dermal injector and innovative platform of cellular therapies to the attendees of the CIX event. The next 15 months represent a very exciting time for RepliCel given its ongoing partnership with Shiseido in Japan, expected clinical data, the anticipated CE mark authorization to market its dermal injector in Europe, and the potential for transformative partnerships currently being pursued."
About CIX
Now in its 8th year, the Canadian Innovation Exchange (CIX) is an elite index of the most forward-looking companies in the Canadian technology ecosystem selected by a committee of investors and professionals in the finance and technology industries out of a field of hundreds of applicants. This forum attracts the key players behind Canada's innovative technology products and services to learn from each other, meet and pursue customer partnerships and investment relationships, and encourage the development of innovative technology that will be an integral part of Canada's economic growth. The CIX Top 20 event is attended by over 650 investors, entrepreneurs, and facilitators. This year the CIX has added two new indices and events: the CIX Top 10 CleanTECH Game Changers (partnered with MaRS Cleantech) and the CIX Public Investors Top 20 (partnered with Stockhouse). Each company is invited to present at a two-day event held Tuesday, November 17th and 18th at MaRS Discovery District in Toronto.
About CIX Public Investor Day
Achilles Media, the organizers of the Canadian Innovation Exchange (CIX), have teamed up with Stockhouse, the authoritative source of small-cap financial information and news, to launch CIX Public Investor Day. A showcase of Canada's hottest public tech companies, CIX Public Investor Day brings together innovative small and mid-market tech public companies with investment professionals for a day of sessions, pitches, exhibits and one-on-one meetings.
The event follows Canadian Innovation Exchange which takes place the day prior on November 17. This two-day event is the destination for Canada's hottest tech companies, private and public and features presentations by CEOs of Canada's best tech companies, as well as keynote speakers, networking opportunities, exhibits and curated one-on-one meetings. More than an investor conference, CIX Public Investor Day will highlight discussions on the hottest technology waves such as fintech, internet of things, logistics, big data, gaming and much more. To register for this event, click here.
About RepliCel Life Sciences
RepliCel is a regenerative medicine company focused on developing autologous cell therapies that address conditions caused by a deficit of healthy cells required for normal healing and function. The company's product pipeline is comprised of two ongoing clinical trials (RCT-01: tendon repair and RCS-01: skin rejuvenation) as well as its RCH-01: hair restoration product under exclusive license by Shiseido Company for certain Asian countries. All product candidates are based on RepliCel's innovative technology utilizing cell populations isolated from a patient's healthy hair follicles. The company has also developed a propriety injection device (RCI-02) optimized for the administration of its products and licensable for use with other dermatology applications. Visit www.replicel.com for additional information.
For more information, please contact:
CORPORATE/MEDIA:
Tammey George, Director of Communications
Telephone: 604-248-8696 / tg@replicel.com
INVESTOR RELATIONS:
Lee Buckler, VP Business & Corporate Development
Telephone: 604-248-8693 / lee@replicel.com
Neither TSX Venture Exchange nor its Regulation Services Provider (as that term is defined in policies of the TSX Venture Exchange) accepts responsibility for the adequacy or accuracy of this release.