Press Release
Press Release
RepliCel's Phase 1 Clinical Trial For Hair Loss Succeeds In Meeting Primary Endpoints
6 years ago
Mar 13, 2017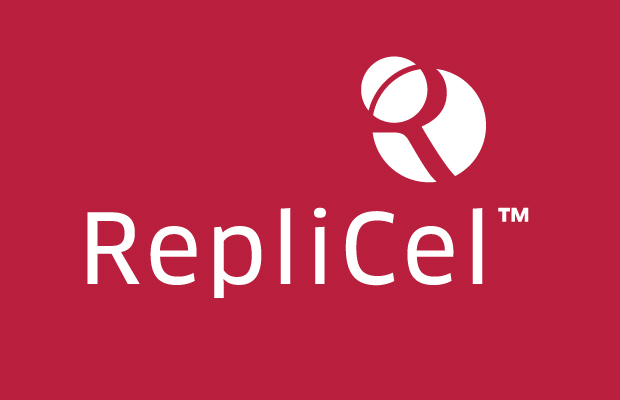 Five-year safety data firmly establishes product safety and confirms ongoing clinical and product development strategy
VANCOUVER, BC – March 14, 2017 – RepliCel Life Sciences Inc. (OTCQB:REPCF) (TSXV:RP) (FRA:P6P2) ("RepliCel" or the "Company"), a clinical stage regenerative medicine company developing unique biologic products for pattern baldness and thinning hair, aging and sun-damaged skin, and chronic tendon degeneration, today announced the successful completion of its first-in-human clinical study of the Company's autologous cell therapy for the treatment of androgenetic alopecia (pattern baldness).
The Company reports the trial succesfully met its endpoints and sets the stage for next steps in the ongoing research and development of its product, RCH-01, for the treatment of male and female androgenetic alopecia. "As we march toward commercialization of this product based on this first-in-human data, our aim is to revolutionize the way we prevent, treat, and even reverse hair loss," stated RepliCel President and CEO, R. Lee Buckler.
Safety
The five-year trial data set has confirmed the complete safety profile of a high-dose of dermal sheath cup cells (DSCC) for patients with pattern baldness due to androgenetic alopecia.
These DSCC form the basis for the Company's RCH-01 product. The long-term safety of DSCC injections was demonstrated through multiple physician, patient and independent measures of local and systemic tolerance including evaluation of adverse events with respect to causality, incidence, severity and seriousness. No serious adverse events were reported over the entire 60.5-month follow-up period of the trial. Local injection tolerance was confirmed with only a few minor scalp irritations reported around injection sites that resolved quickly soon after injection. Furthermore, histopathological evaluation of injection site biopsies taken six, 12, and 24 months after injection did not reveal any pathology that was suggestive of tumour, granuloma or foreign body formation. An analysis of injection site biopsies taken 60.5 months after injection is currently ongoing with results expected in the next few weeks. Long-term systemic safety of RCH-01 was also confirmed as none of the systemic adverse events reported during the extended safety evaluation were related to treatment.
Indications of Potential Efficacy
The trial was designed to gather data related to the product's potential efficacy through 24 months post-injection, but was not designed for statistical significance related to any efficacy endpoints. The efficacy data collected from all 19 patients, while not statistically significant, provides useful and potentially exciting insights into the product's potential for the treatment of those with androgenetic alopecia.
"We have a much greater understanding and opportunity for further insights from the hair density responses recorded in this first-in-human trial," stated RepliCel President and CEO, R. Lee Buckler. "This data will feedback into our R&D programs and help us develop the best possible product and treatment protocol for men and women suffering from androgenetic alopecia."
The seven top-tier responders in the trial saw >10% increase in hair density at six months post-injection (see May 17, 2012 announcement). At 24 months, the average hair density increase for these same seven participants was 8.3% over baseline, and three of these seven trial participants maintained a >10% increase in density over baseline. The largest increase in hair density over baseline observed in this group was a 21% increase at 24 months.
The top 10 participants reported at least a 5% or greater increase in hair density at six months post-injection with an average increase of 11.8% (as reported in the May 17, 2012 announcement). This group demonstrated a sustained response at 24 months which averaged a 4.2% increase over baseline hair density. While there was a high degree of variability in hair density between individual participants at 24 months post-injection compared to baseline, an overall stabilization of hair loss was observed among all the patients treated per protocol.
Management Commentary
"The purpose of collecting efficacy data in these early-stage trials," stated RepliCel's Clinical Consultant, Darrell Panich, "is for our clinical team and management to obtain data that can be used to inform basic decisions about further development, provide provocative insights into the product's potential, and – perhaps most importantly – provide useful feedback which we can use to drive decisions about process and product development, ongoing research, and future clinical trial parameters."
"We are very pleased with the unquestionable safety profile of RCH-01," stated RepliCel's co-founder and Chief Medical Officer, Dr. Rolf Hoffmann. "Five-year safety follow-up is rare for cell therapy products and demonstrates our commitment to the highest quality of clinical research. Furthermore, the efficacy signals we see validate the research and development strategy we have had in place since we saw the six-month post-injection data in 2012."
Hoffmann continued: "Over the past 36 months, we have invested a great deal in both basic research and manufacturing optimization which we believe will be critical to minimizing batch-to-batch variability and further improving efficacy. We have invested in process and product development initiatives including a modified tissue culture technique, improved culture media with addition of 12 new ingredients, introduction of a cell activity promoting step, and cryopreservation storage to improve cell stability and viability. We believe these programs have already resulted in a significantly more robust and better-defined product than the one used in this trial by many measures and look forward to translating our continued R&D into next-phase clinical trials in due course."
"This trial involved the injection of a very high dose of DSCC in order to identify any potential toxicity ceiling in accordance with the primary safety objectives of the trial. The efficacy data we saw in this trial, together with recent animal research data, suggests that long-term survival of injected cells improves both with smaller dose size and with several sessions of injections spaced-out over a set time course to cumulatively increase injected cell numbers," stated RepliCel's co-founder and Chief Scientific Officer, Dr. Kevin McElwee. "We expect cell number and long-term cell survival to be correlative with hair density efficacy. Next-phase trials will be designed to test repeated injection sessions with smaller cell doses than were used in this study."
"Furthermore," continued McElwee, "with this 24-month post-injection data, and the availability of patient biopsy material and DSCC, we are now able to commence gene expression analysis with a goal of identifying the differences between products which result in superior responses and those that produce less-than-optimal responses. Ultimately, the goal here is to correlate and optimize cell dose and use repeat treatment sessions to achieve peak efficacy in terms of increased hair density."
"In summary," stated RepliCel's President and CEO, R. Lee Buckler, "we are very pleased with the results of this first-in-human study and are excited to move this product forward into the next phases of development."
Buckler concluded: "The analysis of data collected from this study, and the direction it gives our research and development programs, will support further optimization of the RCH-01 treatment to be evaluated in future phase II clinical trials. This data, combined with results expected next year from the Shiseido-funded study ongoing in Japan, will support future negotiations with regulators and licensees as we march toward RCH-01 commercialization. Additionally, we are confident that using RepliCel's RCI-02 injection device (currently under development) in future trials will better control the dose, distribution, and depth of injections to the scalp of study participants. We expect this to further positively impact the product's efficacy and the uniformity of response."
About the RCH-01 Clinical Trial (2011 – 2017)
The TS001-2009 first-in-human clinical trial was designed to test the safety and efficacy of dermal sheath cup cells (DSCC are the basis for the Company's current RCH-01 product) in men and women with androgenetic alopecia. The primary protocol objective of the study was to assess the local (at treatment sites) safety profile of injections. Secondary protocol objectives were to assess systemic (whole-body) safety and local efficacy (hair growth at treatment sites). A total of 19 subjects (10 male and nine female) were recruited for the trial and all of them completed 24-month post injection follow-up visits. Seventeen of those patients went on to complete a full five years of extended safety evaluations to provide information on the long-term safety of DSCC injections. For further details about the trial design, endpoints, etc see https://www.clinicaltrials.gov/ct2/show/NCT01286649.
About RepliCel Life Sciences
RepliCel is a regenerative medicine company focused on developing autologous cell therapies that address conditions caused by a deficit of healthy cells required for normal tissue healing and function. The Company's product pipeline is comprised of two recently completed clinical trials (RCT-01 for tendon repair and RCS-01 for skin rejuvenation), as well as, its RCH-01 hair restoration product under exclusive license by Shiseido Company for certain Asian countries. All product candidates are based on RepliCel's innovative technology, utilizing cell populations isolated from a patient's healthy hair follicles. RepliCel has also developed a proprietary injection device (RCI-02) optimized for the administration of its products and licensable for use with other dermatology applications. Please visit http://replicel.com/ for additional information.
For more information, please contact:
Lee Buckler, CEO and President
Telephone: 604-248-8693 / lee@replicel.com
Forward-Looking Statements
This press release contains forward-looking statements and information that involve various risks and uncertainties regarding future events, including, but not limited to, statements regarding: (i) that the RCH-01 product will move towards or be commercialized; (ii) that the RCH-01 product will revolutionize the way that hair loss is prevented, treated, and reversed; (iii) that clinical data from a study being conducted in Japan, financed by Shiseido, is expected in 2018; (iv) the Company's RCI-02 injection device (currently under development) will better control the dose, distribution, and depth of injections to the scalp of study participants and this will positively impact RCH-01's efficacy and the uniformity of response.
These statements are only predictions and involve known and unknown risks which may cause actual results and the Company's plans and objectives to differ materially from those expressed in the forward-looking statements, including: the risk that the Company will not obtain CE mark clearance or other necessary regulatory approvals for its injection device; the risk that there will be delays enrolling clinical trial participants; the risk that the Company will receive negative results from the Company's clinical trials; the effects of government regulation on the Company's business; risks associated with Shiseido obtaining approval for its clinical trial; risks associated with the Company obtaining all necessary regulatory approvals for its various programs in Canada, the USA and Germany; risks associated with the Company's ability to obtain and protect rights to its intellectual property; risks and uncertainties in connection with the outstanding issues alleged by Shiseido in connection with the License and Co-development Agreement; risks and uncertainties associated with the Company's ability to raise additional capital; and other factors beyond the Company's control. Although the Company believes that the expectations reflected in the forward-looking statements are reasonable, it cannot guarantee future results, levels of activity or performance. Further, any forward-looking statement speaks only as of the date on which such statement is made and, except as required by applicable law, the Company undertakes no obligation to update any forward-looking statement to reflect events or circumstances after the date on which such statement is made or to reflect the occurrence of unanticipated events. New factors emerge from time to time, and it is not possible for management to predict all of such factors and to assess in advance the impact of such factors on the Company's business or the extent to which any factor, or combination of factors, may cause actual results to differ materially from those contained in any forward-looking statement. Readers should consult all of the information set forth herein and should also refer to the risk factor disclosure outlined in the Company's annual report on Form 20-F for the fiscal year ended December 31, 2015 and other periodic reports filed from time-to-time with the Securities and Exchange Commission on Edgar at www.sec.gov and with the British Columbia Securities Commission on SEDAR at www.sedar.com.
Neither TSX Venture Exchange nor its Regulation Services Provider (as that term is defined in policies of the TSX Venture Exchange) accepts responsibility for the adequacy or accuracy of this release.