Press Release
Press Release
RepliCel's Cell Therapy for Pattern Baldness Proceeds to Clinical Trial Launch in Japan
7 years ago
Jul 20, 2016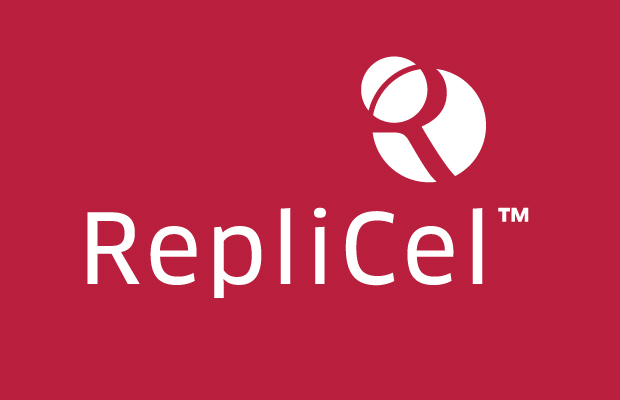 VANCOUVER, BC – July 21, 2016 – RepliCel Life Sciences Inc. (OTCQB: REPCF) (TSXV: RP) (Frankfurt: P6P1), ("RepliCel" or the "Company"), a clinical-stage regenerative medicine company focused on the development of autologous cell therapies, is pleased that its RCH-01 product, for the treatment of androgenetic alopecia, is now cleared by the Japanese regulatory authorities for use in a clinical research study launching now in Japan.
The study, designed to involve 60 men and women with thinning hair caused by androgenetic alopecia, will be conducted at Tokyo Medical University Hospital and Toho University Ohasi Medical Center, by Drs. Tsuboi and Niiyama. Clinical endpoints will include measures of safety and efficacy based on hair fibre thickness and density.
The study is being financed by Shiseido Company and each product being injected will be manufactured by Shiseido at their SPEC (Cell-Processing and Expansion Center) facility in Kobe, Japan. RepliCel helped Shiseido design, validate, and prepare the SPEC facility for certification by Japan's PMDA (Pharmaceuticals and Medical Device Agency). Shiseido's SPEC team was also trained by RepliCel and Innovacell in the GMP (Good Manufacturing Practice) compliant production protocols for RCH-01.
The product being tested in the clinical study, RCH-01, is an autologous cell therapy developed by RepliCel. Shiseido has an exclusive marketing license to the product for certain Asian countries under a License and Co-development Agreement signed in 2013.
As part of the Agreement between the companies, RepliCel's team trained the clinical investigatory team on critical elements of both the patient biopsy procedure and injection of the cellular product into the patient's scalp. Furthermore, the injector being used in this study mimics RepliCel's patented, first-generation injection technology.
In the Agreement, Shiseido committed to sharing the clinical data from this study with RepliCel thus further strengthening the collective data package being created on RCH-01. While such data may be sufficient for Shiseido to bring RCH-01 to market in Japan, it will also be valuable to RepliCel to inform further product development and clinical testing decisions, for use in submissions to other regulatory agencies, and/or to support license negotiations for this product to parties for market rights outside of Shiseido's exclusive territory.
Since the signing of the development Agreement, RepliCel has been working closely with Shiseido on the technology transfer, optimizing several features of the product's manufacturing, and continuing to add to the body of science as it relates to the product and its intended function.
"We believe that Japan's unique regenerative medicine regulatory and industry environment provides a unique opportunity to rapidly advance this product in their country. We are excited that RCH-01 has the potential to be launched in the Japanese market by Shiseido sooner than anywhere else in the world," stated RepliCel CEO, R. Lee Buckler.
About RCH-01
RCH-01 is an autologous cell therapy utilizing dermal sheath cup (DSC) cells isolated from the hair follicle to treat androgenetic alopecia. To manufacture RCH-01, dermal sheath cup cells are isolated from a small punch biopsy taken from the back of a subject's scalp. These cells are replicated in a GMP compliant cell production facility and the cells are then injected into balding areas on the same subject's scalp. In clinical trials, after injections are performed, subjects return to the clinic at regular intervals for assessment of total, terminal and vellus hair density and cumulative hair thickness, as well as for safety and data collection.
Since signing the regional licensing and co-development agreement, ReplCel and Shiseido have optimized the product and its manufacturing including building, validating, and obtaining PMDA certification of Shiseido's facility purpose-built for this product, successfully completed the transfer of the manufacturing protocols and the product manufacturing validations, selected the clinical sites, trained all related personnel, and obtained regulatory clearance for the clinical study.
Market: $3.5 billion was spent on hair loss treatments in 2015 according to the Washington Post, with $2.5 billion of this spent on surgical procedures according to the International Society of Hair Restoration Surgery. We believe RCH-01 has the potential to capture a good percentage of that surgical expenditure, but also to significantly grow the market as most hair loss sufferers elect to avoid hair transplant surgery due to the invasiveness and variability associated with the procedure.
About RepliCel Life Sciences
RepliCel is a regenerative medicine company focused on developing autologous cell therapies that address conditions caused by a deficit of healthy cells required for normal tissue healing and function. The Company's product pipeline is comprised of two ongoing clinical trials (RCT-01 for tendon repair and RCS-01 for skin rejuvenation) as well as its RCH-01 hair restoration product under exclusive license by Shiseido Company for certain Asian countries.
All product candidates are based on RepliCel's innovative technology, utilizing cell populations isolated from a patient's healthy hair follicles. RepliCel has also developed a proprietary injection device (RCI-02) optimized for the administration of its products and licensable for use with other dermatology applications. Please visit www.replicel.com for additional information.
For more information, please contact:
CONTACT:
Lee Buckler, CEO and President
Telephone: 604-248-8693 / lee@replicel.com
Neither TSX Venture Exchange nor its Regulation Services Provider (as that term is defined in policies of the TSX Venture Exchange) accepts responsibility for the adequacy or accuracy of this release.