Press Release
Press Release
RepliCel Reports Third Quarter 2013 Financial Results and Provides Corporate Update
9 years ago
Nov 19, 2013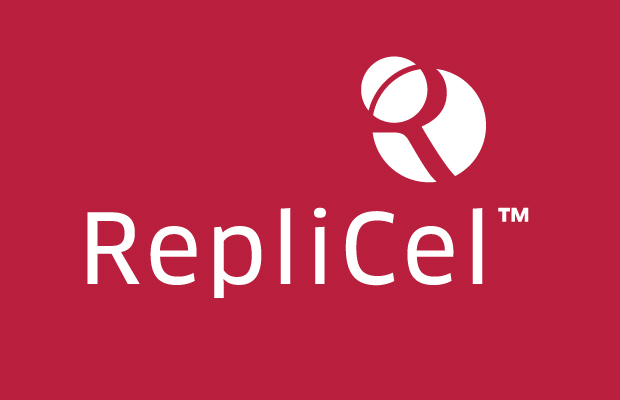 VANCOUVER, BC – November 20, 2013 – RepliCel Life Sciences Inc. (OTCQB: REPCF) (CNSX: RP), a clinical stage regenerative medicine company focused on the development of autologous cell therapies, today reported financial results for the third quarter and nine months ended September 30, 2013.
"We continue to make solid progress on our development plans for RCT-01 for treating chronic tendinosis and RCH-01 for treating pattern baldness and expect to have our Phase 2 clinical trials for both programs underway during the first half of 2014," stated David Hall, CEO of RepliCel. "The third quarter brought incremental funding and validation of our platform with the establishment of a collaboration and technology transfer agreement with Shiseido covering our potential baldness product, RCH-01, on an exclusive basis in Japan and additional Asian countries."
Recent Business Accomplishments
 

In July, RepliCel finalized a Collaboration and Technology Development Transfer Agreement with Shiseido Company, Limited. RepliCel received an upfront fee of ¥400,000,000 (approx. CDN $4,120,000). Under terms of the agreement, Shiseido will pay RepliCel sales milestones up to an additional ¥3,000,000,000 (approx. CDN $31,500,000) based on the achievement of specified sales milestones and royalties. The agreement grants Shiseido an exclusive geographic license to use RepliCel's RCH-01 hair regeneration technology in Japan, China, South Korea, Taiwan and the ASEAN countries.
In July, RepliCel completed a private placement financing that resulted in gross proceeds of CDN $525,000 and the issuance of 1,050,000 shares of common stock at a price of CDN $0.50 per share.

 

 

In October, RepliCel announced the formation of a Clinical Advisory Board to support the clinical development of RCT-01, the company's autologous cell therapy for the treatment of a variety of chronic tendon injuries including Achilles, patellar and elbow tendinosis. The board, chaired by Ross G. Davidson, MBChB, will provide its expertise and guidance on all aspects of the clinical trial program. Additional members include David A. Connell, MBBS, and Jack E. Taunton, M.D.

 
Research and Development Update
RCT-01: RepliCel is currently finalizing its standard operating procedures (SOPs,) for the manufacturing of cells for its Phase 2 clinical trial for the treatment of chronic Achilles tendinosis which the company plans to conduct in Canada. The preliminary clinical trial design has been completed, and negotiations are underway for the contract manufacturing of the cells required for the study. Upon the finalization of the manufacturing SOPs, the company will initiate its pre-clinical trial application meeting with Health Canada to discuss the trial design and manufacturing protocols and make any necessary changes before filing the final Clinical Trial Application planned for the first half of 2014.
RCH-01: The company has completed its Phase 2 pre-filing meetings with the German Competent Authority responsible for the authorization of cellular therapies (the Paul Ehrlich Institute) and is in the process of completing cell stability studies required for the Investigational Medical Product Dossier. Submission is planned for early 2014 with the initiation of the trial anticipated in the first half of 2014. The company is also in the final stages of RCH-01 technology transfer to its licensed partner, Shiseido, for Japan, China and the ASEAN countries. Shiseido is developing its own program for RCH-01 in Japan. Any new improvements made to the technology by either party will be shared. In addition, the government of Japan has announced its intention to accelerate cell-based therapies through a revised regulatory process which is expected to be made public in January 2014. The new process should facilitate the initiation of Shiseido's clinical program and, as a result, RepliCel expects to have two concurrent RCH-01 human clinical trials which will significantly increase the available human clinical data on RCH-01.
RCI-02: RepliCel has designed and is developing a new cell injector device to be used in conjunction with the RCH-01 treatment. The company believes that the device will also have applications in certain other dermatological procedures requiring injections of specific volumes of material at specific depths. In addition to the programmable variables of volume and depth, the device will have interchangeable heads for different injection procedures (single and multi-needle) as well as a built-in cooling capability to remove the requirement for an anesthetic during an injection process. Development is expected to be completed in the second half of 2014.
2013 Third Quarter and Nine Months Financial Results (CDN $)
Net earnings for the third quarter of 2013 was $2,613,456 or $0.06 per share compared to a net loss of $36,393 or $nil per share for the third quarter of 2012. Net earnings for the nine months ended September 30, 2013 was $1,013,154 or $0.02 per share compared to a net loss of $2,655,554 and $0.06 per share for the comparable period in 2012.
Revenue for the third quarter and nine months ended September 30, 2013, was $4,120,400, attributed to completion of a Collaboration and Technology Development Transfer Agreement with Shiseido Company, Limited.
Research and development (R&D) expense for the third quarter of 2013 was $301,996 compared to $182,073 in the prior year period. For the nine months ended September 30, 2013 R&D expense was $805,637 compared to $752,067 in the prior year period. The increase was the result of advancing the pre-clinical work for RCT-01, development of the RCI-02 injector device prototype, improvements in the cell replication process for RCH-01 in preparation for our submission to regulatory authorities and incremental expenditure on IP.
General and administrative (G&A) expenses totaled $585,021 for the third quarter of 2013 compared to $644,534 for the third quarter of 2012. For the nine months ended September 30, 2013 G&A expense was $1,788,507 compared to $2,791,555 in the comparable period during 2012. The decrease is primarily attributable to a decline in marketing and investor relations activities, and a reduction in stock based compensation which resulted from the forfeiture of options held by certain employees and consultants during the quarter.
RepliCel exited the third quarter of 2013 with $3.2 million of cash and cash equivalents. This compares to cash and cash equivalents of $0.4 million on December 31, 2012 and $74,745 on June 30, 2013. The company anticipates that its minimum operating expenses for the next 12 months will be approximately $2.2 million. Furthermore, the company believes that its current working capital and financial resources are sufficient to sustain its minimum operations for the next 18 months.
Notice Regarding Forward Looking Statements
This press release contains projections and forward-looking statements, as that term is defined under applicable securities laws. Statements in this press release, which are not purely historical, are forward-looking statements that relate to the approval and commercialization of the Company's hair restoration process, the Company's development of its Achilles tendon technology and the expected commencement of the Company's Phase 2 clinical trial for its tendon technology. These statements are only predictions and involve known and unknown risks which may cause actual results and the Company's plans and objectives to differ materially from those expressed in the forward-looking information, including: negative results from the Company's clinical trials; the effects of government regulation on the Company's business; risks associated with the Company's ability to obtain and protect rights to its intellectual property; risks and uncertainties associated with the Company's ability to raise additional capital; and other factors beyond the Company's control. Although the Company believes that the expectations reflected in the forward-looking statements are reasonable, it cannot guarantee future results, levels of activity or performance. Further, any forward-looking statement speaks only as of the date on which such statement is made, and, except as required by applicable law, the Company undertakes no obligation to update any forward-looking statement to reflect events or circumstances after the date on which such statement is made or to reflect the occurrence of unanticipated events. New factors emerge from time to time, and it is not possible for management to predict all of such factors and to assess in advance the impact of such factors on the Company's business or the extent to which any factor, or combination of factors, may cause actual results to differ materially from those contained in any forward-looking statement. Readers should consult all of the information set forth herein and should also refer to the risk factor disclosure outlined in the Company's annual report on Form 20-F for the fiscal year ended December 31, 2012 and other periodic reports filed from time-to-time with the Securities and Exchange Commission on Edgar at www.sec.gov and with the British Columbia Securities Commission on Sedar at www.sedar.com.
CORPORATE CONTACT:
Tammey George
Director of Communications
RepliCel Life Sciences
604-248-8696
tg@replicel.com
INVESTOR CONTACTS:
Westwicke Partners, LLC
Stefan Loren, Ph.D.
Managing Director
(443) 213-0507
sloren@westwicke.com
Robert H. Uhl
Managing Director
(858) 356-5932
robert.uhl@westwicke.com