Press Release
Press Release
RepliCel Releases Positive Results from the Interim Analysis of Data from its First-in-man TS001-2009 Clinical Trial
11 years ago
May 01, 2012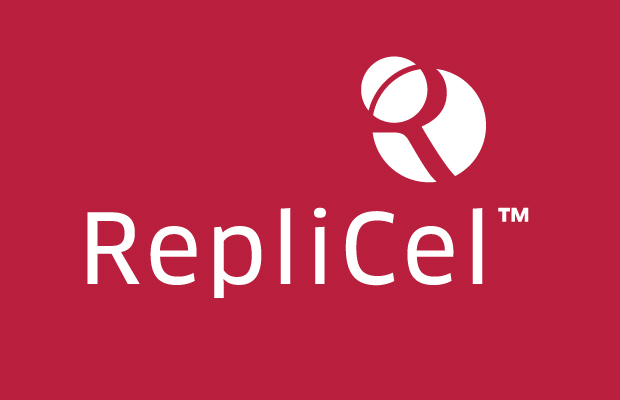 VANCOUVER, BC – May 2, 2012 – RepliCel Life Sciences Inc. (the "Company" or "RepliCel") (OTCBB: REPCF) is pleased to report positive results from its interim analysis of six-month post-injection data collected from its first-in-man clinical trial (TS001-2009) designed to test the safety and efficacy of the RepliCel™ technology in men and women with androgenetic alopecia (pattern baldness). The primary protocol objective of the study is to assess the local (at treatment sites) safety profile of injections of autologous dermal sheath cup cells (DSCC) at six months post-injection compared to placebo. Secondary protocol objectives are to assess systemic (overall) safety and efficacy (hair growth at treatment sites) at 6 and 24 months post-injection and local safety at 24 months post-injection. The six-month interim analysis was designed to provide the Company with safety information to support the regulatory filing for a Phase IIb clinical trial.
The Company is delighted to report that the six-month interim analysis results support the continued development of DSCC for the treatment of androgenetic alopecia. "The assessment of the primary endpoint of the TS001-2009 clinical trial shows a favourable local safety profile for injections of autologous hair follicle cells," said Darrell Panich, RepliCel's Vice-President of Clinical Affairs. "We are also encouraged that the early analysis of efficacy endpoints has shown a trend for improvement in hair growth parameters and a statistically significant number of participants showing a treatment response. The results of this first-in-man trial tell us that we are on the right track in developing an effective treatment for people suffering from pattern baldness."
All 19 subjects (10 male and 9 female) completed six-month post injection follow-up visits and the data collected from these visits was used for the interim analysis of the primary and secondary safety and efficacy endpoints for the TS001-2009 study.
In regards to the primary objective of assessing the local safety, the primary investigator monitored the injection sites for signs of bleeding (hematoma), bacterial infection (pyoderma), foreign body reaction or cysts (papules) or other skin reactions like eczema (inflammation), atrophy (shrinking of tissue) and any reports of local sensations such as burning and itching at the injection sites from the treatment-blinded patients. The results show that injections of autologous DSCC were very well-tolerated with only a few mild scalp irritations reported. There were no statistically significant differences in the number of local adverse events (AEs) reported at DSCC injection sites as compared to placebo sites.
"Beyond the initial primary endpoint of safety, the interim analysis of our first-in-man trial also provided the Company an early indication of the efficacy of injections of hair follicle cells prepared using the RepliCel™ procedure," said David Hall, President and CEO of RepliCel. "The early safety data is essential for the continued development of the Investigational Medicinal Product Dossier that will support RepliCel's application to conduct a Phase IIb dosing trial of our technology. This initial look at efficacy at six months shows us that these DSCC injections are having a positive effect on hair growth and support a decision to invest in our next clinical program."
The efficacy of injections of autologous DSCC in the treatment of androgenetic alopecia was assessed through measurements of hair growth for those patients treated according to the protocol (16 patients). (Note that 3 patients were removed from this analysis because their injection products were shipped outside of the temperature range stated in the protocol.) Relative to measurements taken prior to injection (baseline), the total hair density (the total number of hairs in a given area per cm²) at sites injected with autologous DSCC increased 6.1%. Vellus hair (small/intermediate sized-hair: approximately 10-40µm thick) density and terminal hair (thick hair) density increased by 12.5% and 3.2%, respectively. Cumulative hair thickness per area (an estimate of scalp hair coverage; the sum of thickness of all hair diameters in a given area per cm²) also improved (by 4.3%) at DSCC-injected treatment sites relative to baseline measurements.
The response to treatment was assessed for the entire study population by calculating the number of patients demonstrating a greater than or equal to (>=) 5% change from baseline hair measurements. The interim analysis results showed a statistically significant difference (P=0.020) between the number of patients demonstrating a >=5% increase in total hair density at sites injected with DSCC relative to sites injected with placebo 6 months post-injection. Where 63% of patients demonstrated a >=+5% change from baseline at DSCC-treated sites, only 37% showed such an increase at placebo-treated sites. "The significant response shown at DSCC-treated sites and improved hair growth measures, even at this early 6-month time point, fully support further development of the RepliCel™ technology in a larger Phase IIb clinical trial," said Mr. Panich. "Our upcoming study will explore optimum dosing and treatment regimens to improve treatment with injections of autologous DSCC while adding to our data on the safety of these injections."
Secondary safety endpoints at the six-month post-injection time point included assessment of systemic AEs (those being AEs not at treatment sites) and results from independent raters' assessments of injection sites during the first six months post-injection. A total of 25 systemic adverse events were reported by 12 patients during the first six months after study injections were completed. None of the reported events were considered serious or related to the study treatment. Overall, the results from the independent assessment showed no statistically significant differences between assessments of reactions at DSCC and placebo injection sites.
Further analysis of these findings in relation to other study factors will be taking place over the upcoming weeks. Detailed results from this interim analysis will be presented along with results from histopathological analysis of six-month post-injection site biopsies from four patients at the 16th meeting of the European Hair Research Society in Barcelona, Spain, June 21st-23rd, 2012. All results from this interim analysis will be incorporated into the regulatory filings presently being developed for the initiation of a Phase IIb clinical trial.
About RepliCel Life Sciences
The Company has developed RepliCel™, a natural hair cell replication technology that has the potential to become the world's first, minimally invasive solution for androgenetic alopecia and general hair loss in men and women. RepliCel™ is based on autologous cell implantation technology that replicates a patient's hair cells from their own healthy hair follicles and, when reintroduced into areas of hair loss, the Company hopes to initiate natural hair regeneration. Patents for the technology have been issued by the European Union and Australia and are pending in other major international jurisdictions. The RepliCel™ procedure has been developed over the past ten years by the Company's recognized research scientists and medical experts – specialists in the fields of hair growth, hair biology and dermatology. Additional information on RepliCel is available at www.replicel.com.
For more information please contact:
Tammey George, Director of Communications
Telephone: 604-248-8696
tg@replicel.com
www.replicel.com
Notice Regarding Forward Looking Statements
This press release contains projections and forward-looking statements, as that term is defined under applicable securities laws. Statements in this press release, which are not purely historical, are forward-looking statements include that RepliCel™ has the potential to become the world's first, minimally invasive solution for androgenetic alopecia and general hair loss in men and women. These statements are only predictions and involve known and unknown risks which may cause actual results and the Company's plans and objectives to differ materially from those expressed in the forward-looking information, including: negative results from the Company's clinical trials; the effects of government regulation on the Company's business; risks associated with the Company's ability to obtain and protect rights to its intellectual property; risks and uncertainties associated with the Company's ability to raise additional capital; and other factors beyond the Company's control. Although the Company believes that the expectations reflected in the forward-looking statements are reasonable, it cannot guarantee future results, levels of activity or performance. Further, any forward-looking statement speaks only as of the date on which such statement is made, and, except as required by applicable law, the Company undertakes no obligation to update any forward-looking statement to reflect events or circumstances after the date on which such statement is made or to reflect the occurrence of unanticipated events. New factors emerge from time to time, and it is not possible for management to predict all of such factors and to assess in advance the impact of such factors on the Company's business or the extent to which any factor, or combination of factors, may cause actual results to differ materially from those contained in any forward-looking statement. Readers should consult all of the information set forth herein and should also refer to the risk factor disclosure outlined in the Company's annual report on Form 20-F for the fiscal year ended December 31, 2011 and other periodic reports filed from time-to-time with the Securities and Exchange Commission on Edgar at www.sec.gov and with the British Columbia Securities Commission on SEDAR at www.sedar.com.