Press Release
Press Release
RepliCel Receives Two Important Approvals for Dermal Rejuvenation Clinical Trial
8 years ago
Jul 20, 2015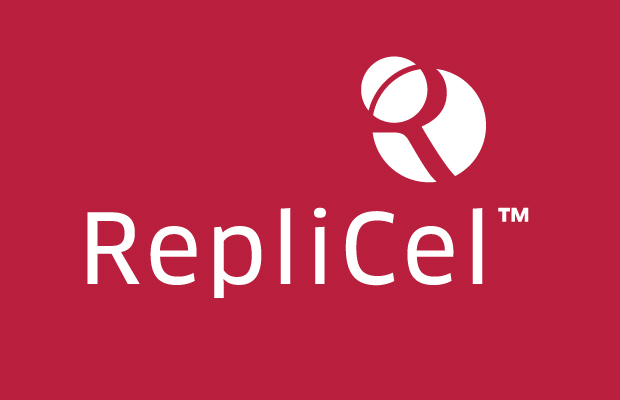 German-based trial to test RCS-01 cell therapy treatment for aged and sun-damaged skin
VANCOUVER, BC – July 21, 2015 – RepliCel Life Sciences Inc. (OTCQB: REPCF) (TSX.V: RP), a clinical stage regenerative medicine company focused on the development of autologous cell therapies, today announced it has received two important approvals required to conduct its RCS-01 phase 1 human clinical trial. The first is from the Ethics Committee of the Faculty of Medicine Heinrich-Heine Universität Duesseldorf, a criteria for clinical trial initiation, and the second is approval from the Leibniz-Institut for its Tissue Procurement Authorization (TPA). Ethics Committee approval and TPA are two parts of a three-part Clinical Trial Application (CTA) approval process required to conduct human clinical trials in Germany. The final approval required is from the Paul Ehrlich Institute (PEI), the German regulatory body. If cleared to proceed, the proposed trial will be conducted at the IUF Leibniz-Institut für umweltmedizinische Forschung GmbH in Germany.
RepliCel's non-bulbar dermal sheath-derived fibroblast therapy entitled RCS-01 provides a promising treatment for intrinsically or extrinsically aged/damaged skin by providing UV-naïve collagen-producing cells directly to affected areas. RepliCel's unique manufacturing technology allows for isolation of fibroblasts derived from anagen-hair follicle mesenchymal tissue, which elicit more efficient replication potential in culture. Furthermore, the proprietary culture conditions in which RCS-01 is manufactured enables these cells to maintain plasticity. This plasticity allows the cells to adapt to the microenvironment and respond to the mechanical or surrounding stimuli after injection, leading to robust production of type 1 collagen and elastin and their proper alignment within the tissue. For more information on this trial, please visit www.clinicaltrials.gov.
"The market for dermal fillers currently represented almost 6 million procedures and expenditures of almost $2 billion in 2013 according to statistics provided by the American Society of Plastic Surgeons. RCS-01 could disrupt this market by providing patients with a filler comprised of their own fibroblast cells – a much more compelling long-term solution than hyaluronic acid which dissipates in approximately six months," commented Dr. Rolf Hoffmann, Chief Medical Officer. "Successfully treating aged and sun damaged skin with our therapy would allow a patient to have a renewed dermal appearance by repopulating the patient's aged and depleted fibroblast cells which are the key cells responsible for maintaining and repairing the skin's extracellular matrix."
"These two important approvals bring us closer to initiation of our RCS-01 clinical trial. Approval from the PEI will enable us to immediately begin the recruitment phase of our trial. With the initiation of this study, we will have two clinical trials using our NBDS-fibroblasts underway; RCT-01 in Canada and RCS-01 in Germany," stated David Hall, CEO.
Trial Design
The study is anticipated to include 30 participants (24 treated, 6 placebo), male and female, who will receive either an injection of RCS-01 or placebo (on a 4:1 treatment-to-placebo ratio). The primary purpose of this study is to assess the safety profile of RCS-01 injections compared to placebo injection at 6 and 12 months. The study will also measure the impact these injections will have on skin markers related to aging through evaluation of gene expression profiles at 3 and 6 months. 16 participants will be biopsied for gene expression of skin aging markers and 12 participants biopsied for histopathology analysis to assess structural characteristics and molecular markers associated with skin aging. This trial design is intended to deliver biologic data related to how, and the degree in which the product injection improves the fullness of the extracellular matrix supporting the skin. This data will be critical to designing future trials intended to affect the skin's appearance in areas of aesthetic importance.
About Aging Skin
The dermis and epidermis components of the skin lose thickness with age. Solar radiation, particularly UVA, is known to penetrate deep into the dermal layer, damaging fibroblasts, which are the major cellular component of the dermis. Similarly, there are some studies reporting that air pollutants/nanoparticles may also penetrate transepidermally, negatively impacting the dermal layer. The damage caused by external stimuli include DNA strand breaks and mutations, which, if not repaired properly, can lead to cell death. Similarly, oxidative stress caused by smoking leads to not only damages to DNA but also to other cellular components such as proteins and lipids. Accumulation of damages to cellular proteins and DNA from years of exposure to extrinsic insults can lead to physiological changes to the skin that are naturally-irreversible. Such changes are often associated with reduction in fibroblasts, disorganization of collagen fibrils and decreased production of collagen, elastin and other glycoproteins that provide structural support and stability to the extra cellular matrix "ECM" network. Such changes to the dermal components are detrimental to maintaining mechanical tensile ability and structural integrity of the skin.
About RepliCel Life Sciences
RepliCel is a regenerative medicine company focused on developing autologous cell therapies that address diseases caused by a deficit of healthy cells required for normal healing and function. The company's RCT-01, RCS-01, and RCH-01 cell therapies are designed to treat chronic tendinosis, damaged or aging skin, and pattern baldness. All product candidates are based on RepliCel's innovative technology utilizing cell populations isolated from a patient's own healthy hair follicles. The company is also developing a propriety injection device optimized for the administration of its products and licensable for use with other dermatology applications. The company's product pipeline is comprised of multiple clinical trials anticipated to launch through Q1 2015 in addition to Shiseido's own clinical trial of RCH-01 and the device in late prototype development. Visit www.replicel.com for additional information.
For more information please contact:
CORPORATE/MEDIA:
Tammey George, Director of Communications
Telephone: 604-248-8696
tg@replicel.com
INVESTOR RELATIONS:
Lee Buckler, VP Business & Corporate Development
Telephone: 604-248-8693
lee@replicel.com
This press release contains forward-looking information that involve various risks and uncertainties regarding future events, including statements regarding our approach and our technology, expected and planned upcoming milestones and events, and the timing of trials. Such forward-looking information can include without limitation statements based on current expectations involving a number of risks and uncertainties and are not guarantees of future performance of RepliCel. There are numerous risks and uncertainties that could cause actual results and RepliCel's plans and objectives to differ materially from those expressed in the forward-looking information, including: approval to conduct clinical trials; approval from Paul Ehrlich Institute (PEI), the German regulatory body; delays enrolling clinical trial participants; negative results from the Company's clinical trials; the effects of government regulation on the Company's business; risks associated with the Company's ability to obtain and protect rights to its intellectual property; risks and uncertainties associated with the Company's ability to raise additional capital; and other factors beyond the Company's control. Actual results and future events could differ materially from those anticipated in such information. These and all subsequent written and oral forward-looking information are based on estimates and opinions of management on the dates they are made and are expressly qualified in their entirety by this notice. Except as required by law, RepliCel does not intend to update these forward-looking statements.
Neither TSX Venture Exchange nor its Regulation Services Provider (as that term is defined in policies of the TSX Venture Exchange) accepts responsibility for the adequacy or accuracy of this release.