Press Release
Press Release
RepliCel Receives Issue Notification from the United States Patent and Trademark Office Protecting Methods of Preparing Dermal Sheath Cup Cells for its Hair Regeneration Technology
10 years ago
Apr 12, 2013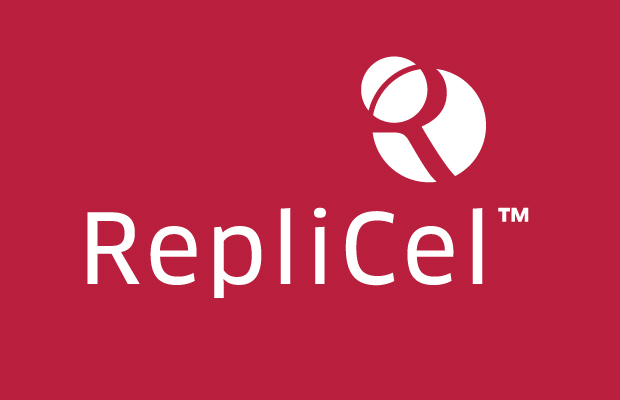 VANCOUVER, BC – April 18, 2013 – RepliCel Life Sciences Inc. (the "Company" or "RepliCel") (OTCBB: REPCF) (CNSX:RP) is pleased to announce that it has received issue notification from the United States Patent and Trademark Office with respect to RepliCel's technology for preparing populations of dermal sheath cup cells for its hair regeneration procedure. These cells are used to treat patients suffering from androgenetic alopecia, also known as pattern hair loss. With the issuance of this patent, RepliCel will now have patents issued in the United States, Australia and the European Union. Additional patent applications, further protecting and expanding on our technology, are pending in the European Union, Canada, Japan, the United States, as well as other countries.
A minimally invasive treatment like RepliCel's, that only requires a small biopsy from the back of a patient's scalp to isolate and replicate dermal sheath cup cells, would be a highly desirable solution for male's and female's suffering from hair loss. According to the International Society of Hair Restoration (ISHR), the leading authority on hair loss treatment and restoration, 923,599 patients sought out treatment for hair loss in 2010, a 66 percent increase from 2004. Of this number, only 279,381 surgical hair restoration procedures were actually performed due to the highly-invasive nature of the procedure or the lack of viable hair follicles that could be harvested. Although the majority of hair restoration patients have traditionally been men, over the years more women are seeking help for hair loss. Since 2004, the number of female surgical hair restoration patients worldwide increased 24 percent.
David Hall, CEO of RepliCel states, "The allowance of our first U.S. patent is a major achievement for our business as the United States represents the largest current market for hair restoration procedures, conservatively estimated at over $1.3 billion annually. The market for a permanent, non-invasive procedure like RepliCel's is clearly significant." Mr. Hall goes on to say, "If you factor in the still untouched market of hair loss in women, the total patients for RepliCel's treatment would expand even further. This patent allowance is one more critical step achieved in building value for our shareholders."
Dr. Rolf Hoffmann, Chief Medical Officer of RepliCel comments, "This is a very significant milestone for the Company, representing the first patent allowed from our family of filed patents in the United States relating to RepliCel's dermal sheath cup hair follicle therapy named RCH-01. This is important, as the Company will look to initiate a pivotal trial in the United States, following the completion of our Phase II dosing trial targeted to start later this year in Germany."
About RepliCel Life Sciences
The Company has developed RepliCel™, a natural hair cell replication technology that has the potential to become the world's first, minimally invasive solution for androgenetic alopecia and general hair loss in men and women. RepliCel™ is based on autologous cell implantation technology that replicates a patient's hair cells from their own healthy hair follicles and, when reintroduced into areas of hair loss, the Company hopes to initiate natural hair regeneration. The RepliCel™ procedure has been developed over the past ten years by the Company's recognized research scientists and medical experts – specialists in the fields of hair growth, hair biology and dermatology. Additional information on RepliCel is available at www.replicel.com.
For more information please contact:
Tammey George, Director of Communications
Telephone: 604-248-8696
tg@replicel.com
www.replicel.com
Notice Regarding Forward Looking Statements
This press release contains projections and forward-looking statements, as that term is defined under applicable securities laws. Statements in this press release, which are not purely historical, are forward-looking statements that relate to the approval and the commercialization of the Company's hair restoration process and the Company's expected timeline regarding the expected commencement of the Company's Phase II clinical trial. These statements are only predictions and involve known and unknown risks which may cause actual results and the Company's plans and objectives to differ materially from those expressed in the forward-looking information, including: negative results from the Company's clinical trials; the effects of government regulation on the Company's business; risks associated with the Company's ability to obtain and protect rights to its intellectual property; risks and uncertainties associated with the Company's ability to raise additional capital; and other factors beyond the Company's control. Although the Company believes that the expectations reflected in the forward-looking statements are reasonable, it cannot guarantee future results, levels of activity or performance. Further, any forward-looking statement speaks only as of the date on which such statement is made, and, except as required by applicable law, the Company undertakes no obligation to update any forward-looking statement to reflect events or circumstances after the date on which such statement is made or to reflect the occurrence of unanticipated events. New factors emerge from time to time, and it is not possible for management to predict all of such factors and to assess in advance the impact of such factors on the Company's business or the extent to which any factor, or combination of factors, may cause actual results to differ materially from those contained in any forward-looking statement. Readers should consult all of the information set forth herein and should also refer to the risk factor disclosure outlined in the Company's annual report on Form 20-F for the fiscal year ended December 31, 2011 and other periodic reports filed from time-to-time with the Securities and Exchange Commission on Edgar at www.sec.gov and with the British Columbia Securities Commission on Sedar at www.sedar.com.