Press Release
Press Release
RepliCel Pursues Non-Diluting Grant Funding to Accelerate Value Creation and Commercialization
6 years ago
Mar 06, 2017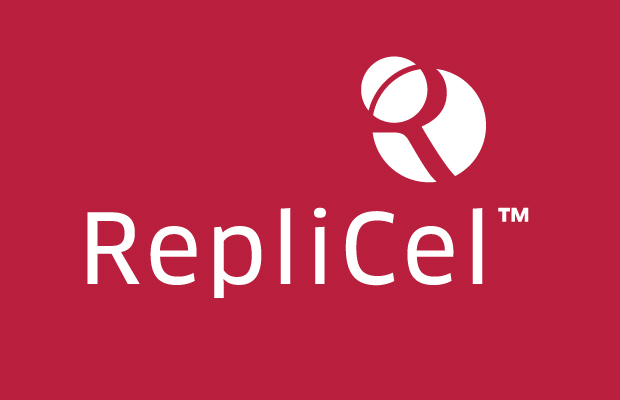 VANCOUVER, BC – March 7, 2017 – RepliCel Life Sciences Inc. (OTCQB:REPCF) (TSXV:RP) (FRA:P6P2) ("RepliCel" or the "Company"), a clinical stage regenerative medicine company developing unique biologic products for pattern baldness and thinning hair, aging and sun-damaged skin, and chronic tendon degeneration, today announced the company has retained The FreeMind Group ("FreeMind"), a premier international firm that assists life science organizations in securing non-dilutive funding from granting agencies and private foundations. RepliCel aims to secure non-dilutive capital to support research, clinical development, and/or manufacturing priorities to accelerate value creation and the commercialization of its products.
"We have a number of strategic clinical and non-clinical projects which are ideally positioned for external collaborations and non-dilutive funding. These include basic research, manufacturing optimization, product development, and clinical objectives which have the potential to create significant intellectual property and shareholder value," stated RepliCel President and CEO, R. Lee Buckler. "FreeMind has a proven track record and commitment to success-based remuneration that convinces us they will bring significant value to our programs. I look forward to updating our shareholders over the coming months with their progress."
About The FreeMind Group
Established in 1999, The FreeMind Group is the largest consulting group of its kind working with academics and industry alike. Their goal is to assist in maximizing potential to receive funding from non-dilutive sources. They have experience in seeking funding from nearly all NIH Institutes, Department of Defense, NSF, FDA, BARDA, etc., as well as private foundations. FreeMind's team is dedicated to guiding non-dilutive funding efforts from identification of the most suitable opportunity, through to submission and subsequent award. Their expertise in applying for grants and contracts extends throughout every government mechanism, as well as private foundations open to funding the life sciences. FreeMind's proven long-term approach has garnered over $1.5 billion to date; awards range from $150,000 to $150 million per client project. For more information, visit http://www.freemindconsultants.com.
About RepliCel Life Sciences
RepliCel is a regenerative medicine company focused on developing autologous cell therapies that address conditions caused by a deficit of healthy cells required for normal tissue healing and function. The Company's product pipeline is comprised of two ongoing clinical trials (RCT-01 for tendon repair and RCS-01 for skin rejuvenation) as well as its RCH-01 hair restoration product under exclusive license by Shiseido Company for certain Asian countries. All product candidates are based on RepliCel's innovative technology, utilizing cell populations isolated from a patient's healthy hair follicles. RepliCel has also developed a proprietary injection device (RCI-02) optimized for the administration of its products and licensable for use with other dermatology applications. Please visit http://replicel.com/ for additional information.
For more information, please contact:
Lee Buckler, CEO and President
Telephone: 604-248-8693 / lee@replicel.com
Forward-Looking Statements
This and related press release contain forward-looking statements and information that involve various risks and uncertainties regarding future events. Although the Company believes that the expectations reflected in the forward-looking statements are reasonable, it cannot guarantee future results, levels of activity or performance. Further, any forward-looking statement speaks only as of the date on which such statement is made and, except as required by applicable law, the Company undertakes no obligation to update any forward-looking statement to reflect events or circumstances after the date on which such statement is made or to reflect the occurrence of unanticipated events. New factors emerge from time to time, and it is not possible for management to predict all of such factors and to assess in advance the impact of such factors on the Company's business or the extent to which any factor, or combination of factors, may cause actual results to differ materially from those contained in any forward-looking statement. Readers should consult all of the information set forth herein and should also refer to the risk factor disclosure outlined in the Company's annual report on Form 20-F for the fiscal year ended December 31, 2015 and other periodic reports filed from time-to-time with the Securities and Exchange Commission on Edgar at www.sec.gov and with the British Columbia Securities Commission on SEDAR at www.sedar.com.
Neither TSX Venture Exchange nor its Regulation Services Provider (as that term is defined in policies of the TSX Venture Exchange) accepts responsibility for the adequacy or accuracy of this release.