Events
Events
RepliCel Presenting at InvestMNT Investor Conference in Minneapolis
8 years ago
Aug 02, 2015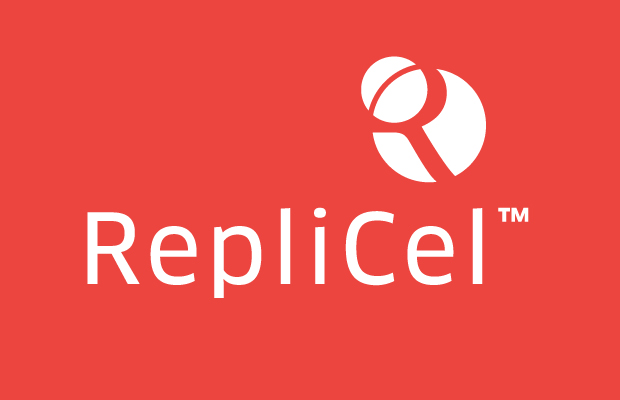 Conference attracts investment professionals in the Twin Cities area
VANCOUVER, BC – August 3, 2015 – RepliCel Life Sciences Inc. (TSX.V: RP) (OTCQB: REPCF), a clinical stage regenerative medicine company focused on the development of autologous cell therapies, announced today that RepliCel's CEO, David Hall, will be presenting at the InvestMNT conference held in Minneapolis, Minnesota on August 5th at 8:15 AM local time. Hall's presentation will highlight RepliCel's 18-month milestones including CE Mark for its RCI-02 dermal injector for sale in Europe, clinical data from both RCT-01 (tendon) and RCS-01 (skin) clinical trials in Canada and Germany, as well as Shiseido's proposed pattern baldness clinical trial in Japan using RepliCel's RCH-01 (hair) product. The conference is hosted by the CFA Society of Minnesota and will take place at the Schulze School of Entrepreneurship, University of St. Thomas, Minneapolis Campus, 1000 LaSalle Avenue, Minneapolis. To learn more about the conference or if you're interested in attending, click here.
About InvestMNT
This year's InvestMNT conference will feature approximately 60 companies hosted by the CFA Society Minnesota, a professional organization for investment professionals located in the Twin Cities and throughout the Upper Midwest region consisting of approximately 1,300 members in five states, across a broad scope of firms.
About RepliCel
RepliCel is a regenerative medicine company focused on developing autologous cell therapies that address diseases caused by a deficit of healthy cells required for normal healing and function. The company's RCT-01, RCS-01, and RCH-01 cell therapies are designed to treat chronic tendinosis, damaged or aging skin, and pattern baldness. All product candidates are based on RepliCel's innovative technology utilizing cell populations isolated from a patient's own healthy hair follicles. The company has also developed a propriety injection device optimized for the administration of its products and licensable for use with other dermatology applications. Visit www.replicel.com for additional information.
For more information please contact:
MEDIA:
Tammey George, Director of Communications
Telephone: 604-248-8696 / tg@replicel.com
INVESTOR RELATIONS:
Lee Buckler, VP Business & Corporate Development
Telephone: 604-248-8693 / lee@replicel.com
Neither TSX Venture Exchange nor its Regulation Services Provider (as that term is defined in policies of the TSX Venture Exchange) accepts responsibility for the adequacy or accuracy of this release.