Press Release
Press Release
Replicel Postpones Filing of Annual Financial Statements and MD&A Due to COVID-19 Related Delays
3 years ago
Apr 23, 2020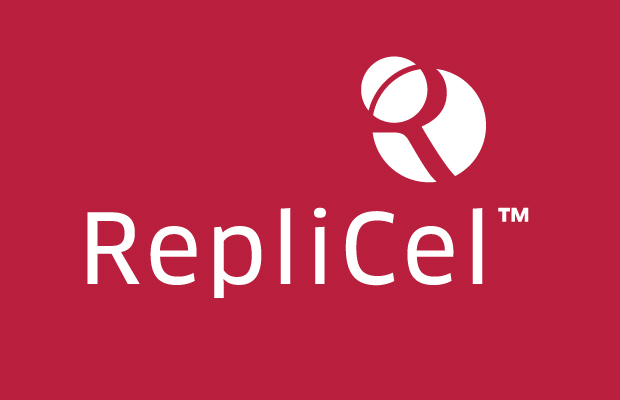 VANCOUVER, BC – 22 April, 2020 – Replicel Life Sciences Inc. ("Company" or "Replicel") has postponed filing its annual financial statements and management's discussion and analysis, for the year ended December 31, 2019, due to logistics and delays caused by the COVID-19 pandemic.
Replicel is relying on exemptive relief recently granted by Canadian securities regulatory authorities that allows it to delay the filing of its annual documents required by sections 4.2 and 5.1(2) of National Instrument 51-102 by April 29, 2020. In response to the coronavirus disease 2019 pandemic, securities regulatory authorities in Canada have granted a blanket exemption allowing issuers an additional 45 days to complete their regulatory filings.
Replicel estimates that its 2019 annual documents will be available for filing at its earliest opportunity, which is expected to occur on or before June 13, 2020. Until such time as the 2019 annual documents are filed, Replicel's management and other insiders are subject to a trading blackout that reflects the principles contained in section 9 of National Policy 11-207 - Failure-to-File Cease Trade Orders and Revocations in Multiple Jurisdictions.
There have been no material business developments since the date of the last interim financial statements, filed on December 2, 2019; however, the Company has issued news releases subsequent to November 27, 2019, copies of which are available on SEDAR at www.sedar.com.
For more information, please contact:
Telephone: 604-248-8693 / info@replicel.com
Neither TSX Venture Exchange nor its Regulation Services Provider (as that term is defined in policies of the TSX Venture Exchange) accepts responsibility for the adequacy or accuracy of this release.
This press release contains forward-looking statements and information that involve various risks and uncertainties regarding future events, including, but not limited to, statements regarding the estimated date of filing of the Company's 2019 annual documents.
These statements are only predictions and involve known and unknown risks which may cause actual results and the Company's plans and objectives to differ materially from those expressed in the forward-looking statements, including: risks that the COVID-19 pandemic and associated consequences will result in additional delays in the preparation of the Company's 2019 annual documents and other factors beyond the Company's control. Although the Company believes that the expectations reflected in the forward-looking statements are reasonable, it cannot guarantee future results, levels of activity or performance. Further, any forward-looking statement speaks only as of the date on which such statement is made and, except as required by applicable law, the Company undertakes no obligation to update any forward-looking statement to reflect events or circumstances after the date on which such statement is made or to reflect the occurrence of unanticipated events. New factors emerge from time to time, and it is not possible for management to predict all of such factors and to assess in advance the impact of such factors on the Company's business or the extent to which any factor, or combination of factors, may cause actual results to differ materially from those contained in any forward-looking statement. Readers should consult all of the information set forth herein and should also refer to the risk factor disclosure outlined in the Company's annual report on Form 20-F for the fiscal year ended December 31, 2018 and other periodic reports filed from time-to-time with the Securities and Exchange Commission on Edgar at www.sec.gov and with the British Columbia Securities Commission on SEDAR at www.sedar.com.