Press Release
Press Release
RepliCel Meets with Japanese Pharmaceutical and Medical Devices Agency (PMDA)
8 years ago
Mar 22, 2015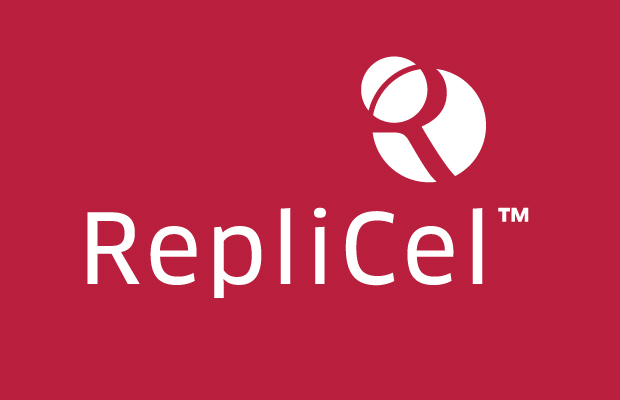 As part of its Japanese partnering strategy, RepliCel seeks advice of Japanese regulators around its fibroblast platform
VANCOUVER, BC – March, 23 – RepliCel Life Sciences Inc. (TSX.V: RP) (OTCQB: REPCF), a clinical stage regenerative medicine company focused on the development of autologous cell therapies announced that it completed a meeting today with the Japanese PMDA (Pharmaceutical and Medical Devices Agency) as part of its plan to license one or more of its products in clinical development to Japanese strategic partners in the near-term.
RepliCel is developing two distinct autologous cell therapy platforms. The first is based on the company's non-bulbar dermal sheath (NBDS) fibroblast platform and currently includes treatments for chronic tendinosis and UV-damaged and aging skin. The second is the company's dermal sheath cup (DSC) cell platform for the treatment of pattern baldness (androgenetic alopecia) which is exclusively licensed to Shiseido Company, Limited for certain Asian countries including Japan, China and South Korea.
RepliCel's proprietary (NBDS) fibroblast technology is a platform the company believes capable of generating multiple products to treat a variety of conditions, particularly where there is a deficit of cells capable of supporting sufficient levels of Type 1 collagen to maintain ideal function or aesthetic vitality. The company has developed its first two such products – treatments for chronic tendinosis and skin aging, both of which will be the subject of clinical trials in 2015.
It is these orthopedic and dermatological products based on RepliCel's NBDS platform which are the subject of active discussions with potential Japanese investors and strategic partners. To support these discussions, RepliCel met with the Japanese PMDA to seek their input on the requirements for commercializing products from this platform in Japan.
"RepliCel is now quickly moving forward with licensing and partnership discussions with Japanese partners around our clinical programs for orthopedic and dermatological applications," stated Lee Buckler, RepliCel's Vice President of Business and Corporate Development. "Given the opportunity for early market access presented by the newly implemented regulatory reforms, we are focused on executing licensing and development deals with Japanese strategic partners. Seeking the advice of the PMDA facilitates these negotiations, and fostering a relationship with the Agency is an important part of ensuring we contribute to the building of a regenerative medicine industry in Japan that is bringing cell therapies to the Japanese people."
"Our company is proud of our partnership with Shiseido," stated RepliCel CEO, David Hall, "The Japanese market represents an important opportunity for RepliCel. Focusing on progress in Japan has become central to our current strategic plan to optimize value for our shareholders. We are impressed that the Japanese policy reforms have already generated measurable enthusiasm among both Japanese investors and therapeutic companies for being part of bringing foreign cell therapy technologies, like RepliCel's, to Japan."
About RepliCel
RepliCel is a regenerative medicine company focused on developing autologous cell therapies that address diseases caused by a deficit of healthy cells required for normal healing and function. The company's RCT-01, RCS-01, and RCH-01 cell therapies are designed to treat chronic tendinosis, UV-damaged or aged skin, and pattern baldness. Shiseido has an exclusive license for RCH-01 in certain Asian countries including Japan, China and South Korea. All product candidates are based on RepliCel's innovative technology utilizing cell populations isolated from a patient's own healthy hair follicles. The company is also developing a propriety injection device optimized for the administration of its products and licensable for use with other dermatology applications. The Company's product pipeline is comprised of multiple clinical trials anticipated to launch through 2015, in addition to Shiseido's own clinical trial of RCH-01 and the device in late prototype development. Please visit www.replicel.com for additional information.
For more information please contact:
MEDIA:
Tammey George, Director of Communications
Telephone: 604-248-8696 / tg@replicel.com
BUSINESS DEVELOPMENT AND INVESTOR RELATIONS:
Lee Buckler, VP Business & Corporate Development
Telephone: 604-248-8693 / lee@replicel.com
JAPANESE NATIONAL REPRESENTATIVE:
Shinichi Muto, Chief Japan Representative, Euro Pacific Canada and RepliCel Life Sciences
Telephone: 81-0354-084311 / shinichi.muto@europac.ca
This press release contains forward-looking information. There are numerous risks and uncertainties that could cause actual results and RepliCel's plans and objectives to differ materially from those expressed in the forward-looking information, including: approval to conduct clinical trials; negative results from the Company's clinical trials; the effects of government regulation on the Company's business; risks associated with the Company's ability to obtain and protect rights to its intellectual property; risks and uncertainties associated with the Company's ability to raise additional capital; and other factors beyond the Company's control. Actual results and future events could differ materially from those anticipated in such information. These and all subsequent written and oral forward-looking information are based on estimates and opinions of management on the dates they are made and are expressly qualified in their entirety by this notice. Except as required by law, RepliCel does not intend to update these forward-looking statements.
Neither TSX Venture Exchange nor its Regulation Services Provider (as that term is defined in policies of the TSX Venture Exchange) accepts responsibility for the adequacy or accuracy of this release