Press Release
Press Release
RepliCel Life Sciences Unveils Innovative Dermal Injector Prototype
8 years ago
Jul 28, 2015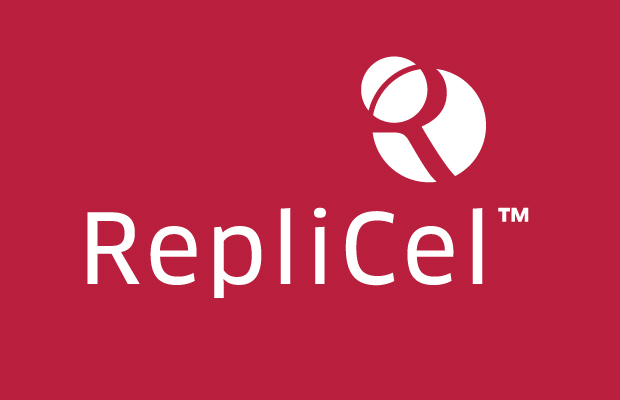 Novel features of next-generation design promise to serve and expand the dermal injectable market
VANCOUVER, BC – July 29, 2015 – RepliCel Life Sciences Inc. (OTCQB: REPCF) (TSX.V: RP), a clinical stage regenerative medicine company, is pleased to announce that the final design specifications of its next-generation dermal injector (RCI-02) have been locked. Prototypes for industrial and regulatory testing will now be built to prepare for an application for CE mark clearance to market the injector in Europe in 2016.
The RCI-02 injector was designed with input from dermatologists, industrial designers, and electronic and medical device engineers to improve the delivery of a variety of injectables in a controlled, precise manner, removing the risks and uncertainties of injection outcomes currently resulting from manually operated, single-needle syringes.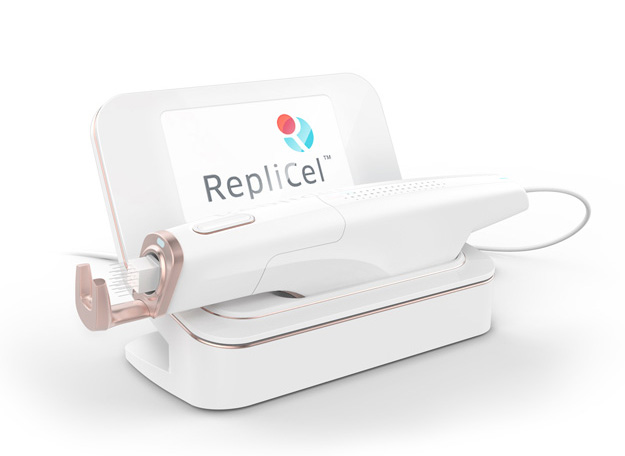 RCI-02 is the world's first motorized injection device with programmable depth and volume, a built-in Peltier element for pre-injection anaesthetising, and interchangeable needle head configurations. It is designed to deliver a variety of injectable substances including cells, dermal fillers, drugs or biologics and deliver them intradermally (dermis), subcutaneously (fat) or intramuscularly (muscle) via an array of needle configurations ranging initially from a single needle to a 16 needle configuration (4×4) on one head. These interchangeable heads can be used to perform a variety of procedures, increase surface area coverage and speed-up procedure times.
By relying on electrical power (instead of thumb pressure) and digital controls, RCI-02 automates and simplifies the injection process. Equipped with a touch screen on its accompanying docking station, the device's programmability allows for the delivery of precise quantities of material, at specific depths, through fine-gauge needles, on a single plain or trailing through multi-plains as the needle retracts through the skin.
Overall benefits of this next-generation dermal injector include improved handling, reduction or elimination of the need for local anesthetics, quicker procedure times, an expectation of enhanced intra- and inter-patient clinical results because of injection controls (e.g., the injection specialist is allowed to focus on filler product placement vs injection technique), and a significant expansion of the areas that can be injected due to the ability to conduct broad, shallow, and evenly-dispersed injections. Additionally, it is expected that a whole new class of injection specialists will be enabled to perform certain injection procedures due to the device's simplicity and programmability.
"While RCI-02 was originally conceived to deliver our cellular products, we believe this device will have a profound impact on all dermal injections – particularly the cosmetic dermal injection market," commented Dr. Rolf Hoffmann, Chief Medical Officer and visionary for the RCI-02 injector. "Dermatologists have been frustrated for years by the lack of a precise injector to deliver currently approved dermal fillers into the broad potential markets for fine wrinkles of the face, décolleté, and hands. RCI-02 is designed to address these unserved markets while also improving on current markets by enabling precise and repeatable delivery of injectable substances. RCI-02 will enable clinicians to better control injection consistency while also enabling less skilled clinicians to undertake these procedures with the desired results."
"The optimal delivery of our cell-based products is ultimately expected to be an important part of the success of our treatments for both aging and sun damaged skin and pattern baldness," commented David Hall, RepliCel CEO. "In addition, we believe this device has the potential to significantly expand the number of dermal injection procedures currently performed – in particular, cosmetic injectables. As an example, the US Hyaluronic Acid (HA) market is currently valued at over US$1 billion per year and growing in excess of 10% per year. This market primarily serves dermal areas that address deep facial wrinkles and folds but does not adequately address fine wrinkles. A device capable of delivering a controlled injectable, utilizing a multi-head configuration, that eliminates the need for local anesthetic, has the potential to dramatically increase the HA market into areas including the fine wrinkles of the face, the hands and the décolleté. Overall we expect RCI-02 will expand the market for existing cosmetic injectables by expanding their use into applications not previously addressable, shortening procedure times, and improving both patients' experience and cosmetic results."
"The final lock down of specifications for the RCI-02 dermal injector allows us to significantly expand our business development activities," stated Lee Buckler, VP Business & Corporate Development. "We are now on-track to apply and receive CE mark clearance to sell this device in Europe next year," continued Buckler, "and that is beginning to garner the attention of those companies with dermal injectables already on the market. In addition to opening up entire new applications for the cosmetic dermal injection business, RCI-02's programmable delivery options should have a receptive audience in the areas such as but not limited to intra-lesional therapy, glutathione/ascorbic acid skin whitening, Mesotherapy, platelet rich plasma (PRP), collagenase injections for burns and keloid scars, and corticoid steroids for inflammatory skin diseases. We believe this product, in the hands of the appropriate commercial licensees, is capable of generating material revenue for the company in the near-term and of becoming a substantial asset for RepliCel Life Sciences. "
About RepliCel Life Sciences
RepliCel is a regenerative medicine company focused on developing autologous cell therapies that address diseases caused by a deficit of healthy cells required for normal healing and function. The company's RCT-01, RCS-01, and RCH-01 cell therapies are designed to treat chronic tendinosis, damaged or aging skin, and pattern baldness. All product candidates are based on RepliCel's innovative technology utilizing cell populations isolated from a patient's own healthy hair follicles. The company has also developed a propriety injection device optimized for the administration of its products and licensable for use with other dermatology applications. Visit www.replicel.com for additional information.
For more information please contact:
CORPORATE/MEDIA:
Tammey George, Director of Communications
Telephone: 604-248-8696
tg@replicel.com
INVESTOR RELATIONS:
Lee Buckler, VP Business & Corporate Development
Telephone: 604-248-8693
lee@replicel.com
This press release contains forward-looking statements and information that involve various risks and uncertainties regarding future events, including, but not limited to, statements regarding: (i) the expected timing of CE mark clearance and European marketing of the RCI-02 injector (the "RCI-02"); (ii) the RCI-02's ability to remove the risks and uncertainties of injection outcomes resulting from manual syringes; (iii) the expected benefits of the RCI-02; (iv) the ability of a new class of injection specialists to perform certain injection procedures and achieve desired results using the RCI-02; (v) the expected impact of the RCI-02 on various dermal injection markets, particularly the cosmetic injectables market; (vi) our expected expansion of business development activities; and (vii) our ability to generate material revenue from the RCI-02 in the near-term. Such forward-looking statements and information are based on current expectations involving a number of risks and uncertainties and are not guarantees of future performance of RepliCel. There are numerous risks and uncertainties that could cause actual results and RepliCel's plans and objectives to differ materially from those expressed in the forward-looking information, including: failure to obtain CE mark clearance or necessary regulatory approvals; delays enrolling clinical trial participants; negative results from the Company's trials; the effects of government regulation on the Company's business; risks associated with the Company's ability to obtain and protect rights to its intellectual property; risks and uncertainties associated with the Company's ability to raise additional capital; and other factors beyond the Company's control. Actual results and future events could differ materially from those anticipated in such information. These and all subsequent written and oral forward-looking information are based on estimates and opinions of management on the dates they are made and are expressly qualified in their entirety by this notice. Except as required by law, RepliCel does not intend to update these forward-looking statements.
Neither TSX Venture Exchange nor its Regulation Services Provider (as that term is defined in policies of the TSX Venture Exchange) accepts responsibility for the adequacy or accuracy of this release.