Press Release
Press Release
RepliCel Life Sciences Successfully Closes Financing
5 years ago
Oct 18, 2017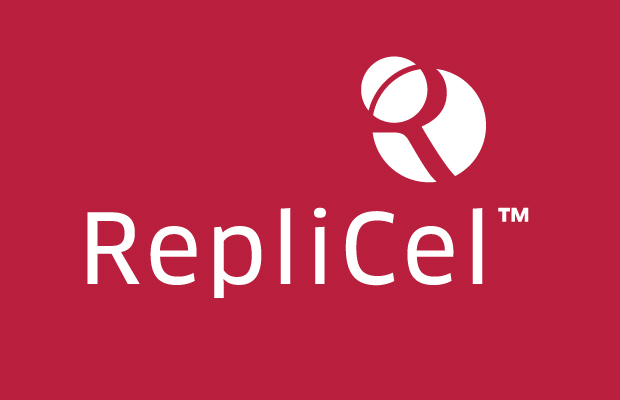 Shareholders commit to non-brokered private placement in clear support of the Company's partnership strategy
VANCOUVER, BC – October 19, 2017 – RepliCel Life Sciences Inc. ("RepliCel" or the "Company") (OTCQB: REPCD) (TSX.V: RP) (Frankfurt: P6P2), a clinical stage regenerative medicine company focused on the development of autologous cell therapies, announces that, further to its News Releases of October 10, 2017 and October 12, 2017, it has closed its non-brokered private placement of 2,815,881 common shares (each, a "Share") at a price of $0.41 per Share for gross proceeds of $1,154,511.21 (the "Offering"). The size of the financing was increased to meet demand, structured to include a common share at a standard discount to market price without any accompanying warrants, and was closed within days of the financing being announced.
"We are pleased to have secured the support of several key shareholders in the closing of a financing on terms which are favourable to the Company as we execute on the third and final major deliverable we had set out for the Company in 2017," stated RepliCel CEO Lee Buckler. "This sets the stage for us to keep pressing forward while we negotiate partnership agreements anticipated to capitalize the Company through its next stage of development."
The proceeds of the Offering will be used for general working capital and funding ongoing programs including device development as the Company finalizes key partnership agreements currently in negotiation.
In a statement referencing his January forecast, Buckler continued, "This year we aimed to deliver successful clinical data, fully functioning device prototypes, and partnership deals. Having delivered on the first two, we are now in full swing on the third major deliverable. As we transition the Company and its assets into the next phase of its development, our strategy is clear. We intend to leverage the expertise, capital, and infrastructure of regional partners to create value for our shareholders."
In connection with the Offering, the Company paid cash finder's fees of $16,361.21. All securities issued in connection with the Offering are subject to a statutory hold period expiring on the date that is four months and one day after closing.
None of the securities issued in connection with the financing will be registered under the United States Securities Act of 1933, as amended (the "1933 Act"), and none of them may be offered or sold in the United States absent registration or an applicable exemption from the registration requirements of the 1933 Act. This press release shall not constitute an offer to sell or a solicitation of an offer to buy nor shall there be any sale of the securities in any state where such offer, solicitation, or sale would be unlawful.
About RepliCel Life Sciences
RepliCel is a regenerative medicine company focused on developing cell therapies for large-market aesthetic and orthopedic applications including aging/sun-damaged skin, pattern baldness, and chronic tendon degeneration.
This year the Company announced first-in human clinical data establishing safety and demonstrating significant efficacy potential across its entire product pipeline comprised of RCT-01 for tendon repair, RCS-01 for skin rejuvenation, and RCH-01 for hair restoration.
The Company is purpose built to be lean and partnership-focused. RCH-01 is currently being co-developed with and under exclusive license by Shiseido for certain Asian countries. Partnership discussions and negotiations are underway for other products and regions while the Company implements next-phase clinical and commercial development. The nearest-term commercial asset is a next-generation dermal injector, RCI-02, anticipated to be market-ready next year, and designed to bring better more consistent results to a wide variety of dermal and aesthetic injection procedures.
Visit www.replicel.com for additional information.
For more information, contact:
CONTACT:
R. Lee Buckler, CEO and President
Telephone: 604-248-8693 / info@replicel.com
Forward-Looking Statements
Certain statements in this news release are forward-looking statements within the meaning of applicable securities laws. Forward-looking statements consist of statements that are not purely historical, including any statements regarding beliefs, plans, expectations or intentions regarding the future. Forward looking statements in this news release include statements relating to: that the Company in negotiating partnership agreements and anticipates entering into partnership agreements; that such partnership agreements will capitalize the Company through the next stage of development; that the Company will finalize one or more partnership agreements in the near-term; the expected results and timing of such partnership agreements; and the benefits the Company may obtain from any such partnerships. Forward-looking statements are only predictions and involve known and unknown risks which may cause actual results and the Company's plans and objectives to differ materially from those expressed in the forward-looking statements, including: the risk that the Company may be unable to agree on definitive partnerhsip agreement terms with any party; the risk that any proposed partnership will fail in the due diligence process; the risk that any such partnership agreements will resulting in sufficient capital for the Company to take it through its next stage of development, the risk that the Company will receive negative results from the Company's clinical trials; the effects of government regulation on the business of the Company and any potential partners; risks associated with future approvals for clinical trials; risks associated with the Company obtaining all necessary regulatory approvals for its various programs in applicable jurisdictions; risks associated with the Company's ability to obtain and protect rights to its intellectual property; risks and uncertainties related to potential litigation; risks and uncertainties associated with the Company's ability to raise additional capital; and other factors beyond the Company's control. Although the Company believes that the expectations reflected in the forward-looking statements are reasonable, it cannot guarantee future results, levels of activity or performance. Further, any forward-looking statement speaks only as of the date on which such statement is made and, except as required by applicable law, the Company undertakes no obligation to update any forward-looking statement to reflect events or circumstances after the date on which such statement is made or to reflect the occurrence of unanticipated events. New factors emerge from time to time, and it is not possible for management to predict all of such factors and to assess in advance the impact of such factors on the Company's business or the extent to which any factor, or combination of factors, may cause actual results to differ materially from those contained in any forward-looking statement. Readers should consult all of the information set forth herein and should also refer to the risk factor disclosure outlined in the Company's annual report on Form 20-F for the fiscal year ended December 31, 2016 and other periodic reports filed from time-to-time with the Securities and Exchange Commission on Edgar at www.sec.gov and with the British Columbia Securities Commission on SEDAR at www.sedar.com.
Neither TSX Venture Exchange nor its Regulation Services Provider (as that term is defined in policies of the TSX Venture Exchange) accepts responsibility for the adequacy or accuracy of this release.