Press Release
Press Release
RepliCel Life Sciences Now Finalizing its Strategic Investment Partnership with China-based YOFOTO
6 years ago
May 01, 2018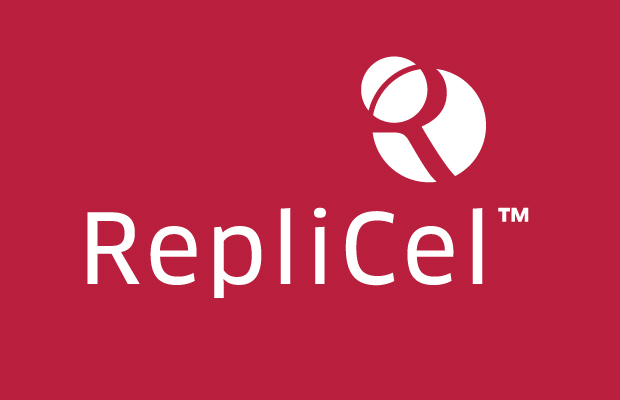 A revised binding term sheet reflects improved terms and positions the parties for closing the transaction
VANCOUVER, BC, CANADA & Ningbo, Zhejiang Province, P.R. China – 02 May 2018 – RepliCel Life Sciences Inc. (OTCQB: REPCF) (TSXV: RP) (FRA:P6P2) ("RepliCel" or the "Company"), a company developing next-generation technologies in aesthetics and orthopedics, is pleased to announce it now has a new Binding Term Sheet (the "Term Sheet") with YOFOTO (China) Health Industry Co. Ltd. ("YOFOTO") which both parties believe represents a stronger deal for both sides and positions them to finalize the transaction in the very near-term.
In January, RepliCel and YOFOTO announced their intent to form a strategic partnership (the "Transaction") in Greater China (Mainland China, Hong Kong, Macau, and Taiwan) (the "Territory"). This was reflected in the announcement of a binding term sheet and the payment of a deposit of USD $650,000 (the "Deposit"). The Parties then began negotiating the definitive agreements encompassing the terms of the transaction and ongoing partnership.
"During the course of negotiating the full agreements," stated RepliCel President & CEO, R. Lee Buckler, "both parties learned a great deal about what was critical to each side as well as what would be beneficial in terms of setting up the relationship for long-term success. We are close to definitive agreements on these new terms, excited to close this transaction and proceed immediately to implementation in what is one of the largest and most exciting markets in the world."
The deal structure in the revised and original binding term sheets remains the same – an exclusive license to three RepliCel products for the Territory in exchange for payment by way of investment, milestones, program funding and sales royalties.
The original term sheet involved an up-front investment of USD $6,500,000 by way of the purchase of common shares (each, a "Share") at CDN $0.54 per Share (plus 10% warrant coverage exercisable at CDN$0.54 per Share for a period of two years), pre-and post-commercial milestone payments, dedicated program funding in Greater China over the next five years, and future royalty payments calculated on gross product sales in the Territory.
The revised term sheet, similarly structured, involves a smaller up-front investment of CDN $5,090,000 at CDN $0.95 per Share plus 20% warrant coverage exercisable at CDN $0.95 per Share for a period of two years. The deal structure continues to include milestone payments (of up to CDN $4,750,000), sales royalties, and a commitment by YOFOTO to spend a minimum of CDN $7,000,000 on the RepliCel programs over the next five years in Greater China.
The Deposit already paid by YOFOTO pursuant to the original term sheet, remains in escrow to be applied to the investment upon execution of the final agreements which the parties currently anticipate will be complete within the next several weeks.
As part of the Transaction, YOFOTO will receive an exclusive license for RepliCel's tendon regeneration cell therapy (RCT-01) in development, skin rejuvenation cell therapy (RCS-01) in development, and its injection technology in development for dermal applications (RCI-02) (excluding hair-related treatments) for the Territory. Under certain conditions, relevant Chinese patents, once issued in China, will be assigned to a YOFOTO-owned Canadian subsidiary, with detailed assignment reversion rights upon failure to meet defined targets.
As part of the Transaction, the Company has agreed to grant YOFOTO certain financing participation rights along with a board seat nomination. Closing of the Transaction is subject to execution of definitive agreements for the Transaction, receipt of approval of the TSX Venture Exchange, and other applicable regulatory authorities including but not limited to the reviews and approvals by State Administration of Foreign Exchange of China and other Chinese foreign investment regulatory authorities.
For more background to the Transaction, see RepliCel's 16 January 2018 press release.
About YOFOTO
YOFOTO (China) Health Industry Co., Ltd was established in 2004 as a company engaged in the health and consumer products industry. For example, YOFOTO has registered 31 different nutraceuticals with the State Food and Drug Administration (China). With a wide range of successful commercial products in the food, personal health care, and household categories, YOFOTO is now diversifying into higher-value health-related products and services such as genetic and blood testing, regenerative medicine, and destination health-treatment clinics. As part of its strategy, YOFOTO has made several investments outside of China. Its current expansion includes a global R&D production base, organic food base, natural cosmetic R&D center, a conference center, yacht club and health spa resort.
YOFOTO employs a winner of Nobel Prize in physiology and medicine, Professor Richard Roberts, who heads the YOFOTO Global Products Advisory Committee, and also leads collaborations with several leading scientific research institutions. At present, YOFOTO has registered over 700 trademarks and attained over 60 patents. YOFOTO has 32 provincial branches in China and, in 2009, began international expansion into Russia, Vietnam, Thailand and Cameroon. At the same time, YOFOTO began active participation in the Asia-Pacific Economic Cooperation (APEC) forum. YOFOTO Chairman of YOFOTO, Mr. Huang Jin Bao, was elected to be the member of the first APEC Chinese Industry and Commerce Council.
About RepliCel Life Sciences
RepliCel is a regenerative medicine company focused on developing cell therapies for aesthetic and orthopedic conditions affecting what the Company believes is approximately one in three people in industrialized nations, including aging/sun-damaged skin, pattern baldness, and chronic tendon degeneration. These conditions, often associated with aging, are caused by a deficit of healthy cells required for normal tissue healing and function. The Company's product pipeline is comprised of RCT-01 for tendon repair, RCS-01 for skin rejuvenation, and RCH-01 for hair restoration. RCH-01 is currently being co-developed with, and under exclusive license by, Shiseido for certain Asian countries. All product candidates are based on RepliCel's innovative technology, utilizing cell populations isolated from a patient's healthy hair follicles. RepliCel has also developed a proprietary injection device, RCI-02, optimized for the administration of its products and licensable for use with other dermatology applications. Please visit www.replicel.com for additional information.
For more information, please contact:
Lee Buckler, CEO and President
604-248-8693
info@replicel.com
Neither TSX Venture Exchange nor its Regulation Services Provider (as that term is defined in policies of the TSX Venture Exchange) accepts responsibility for the adequacy or accuracy of this release.
Disclaimer for Forward-Looking Statements
This press release contains forward-looking statements and information that involve various risks and uncertainties regarding future events, including, but not limited to, statements regarding: (i) the completion of the Transaction with YOFOTO; (ii) the terms of the Transaction and the milestone, program funding and royalty payments to be made in connection with the Transaction; and (iii) the closing of the Transaction.
These statements are only predictions and involve known and unknown risks which may cause actual results and the Company's plans and objectives to differ materially from those expressed in the forward-looking statements, including: risks related to the Company and YOFOTO being able to negotiate and enter into the definitive agreements required for the Transaction, risks related to the Company obtaining the approval of the TSX-V and its shareholders, risks related to YOFOTO obtaining consent for the Transaction from the required parties and applicable regulatory authorities; risks that the Company's products may not perform as, or have the benefits, expected; risks that the Company's products may not be accepted and adopted by the public; the risk that the Company will not obtain CE mark clearance for its injector device; the risk that there will be delays enrolling clinical trial participants; the risk that the Company will receive negative results from the Company's clinical trials; the effects of government regulation on the Company's business; risks associated with the Company obtaining all necessary regulatory approvals for its various programs; risks associated with the Company's ability to obtain and protect rights to its intellectual property; risks and uncertainties associated with the Company's ability to raise additional capital; and other factors beyond the Company's control. Although the Company believes that the expectations reflected in the forward-looking statements are reasonable, it cannot guarantee future results, levels of activity or performance. Further, any forward-looking statement speaks only as of the date on which such statement is made and, except as required by applicable law, the Company undertakes no obligation to update any forward-looking statement to reflect events or circumstances after the date on which such statement is made or to reflect the occurrence of unanticipated events. New factors emerge from time to time, and it is not possible for management to predict all of such factors and to assess in advance the impact of such factors on the Company's business or the extent to which any factor, or combination of factors, may cause actual results to differ materially from those contained in any forward-looking statement. Readers should consult all of the information set forth herein and should also refer to the risk factor disclosure outlined in the Company's annual report on Form 20-F for the fiscal year ended December 31, 2016 and other periodic reports filed from time-to-time with the Securities and Exchange Commission on Edgar at www.sec.gov and with the British Columbia Securities Commission on SEDAR at www.sedar.com.