Press Release
Press Release
RepliCel Life Sciences Finishes Enrolment for its Tendon Repair and Skin Rejuvenation Clinical Trials
8 years ago
Apr 19, 2016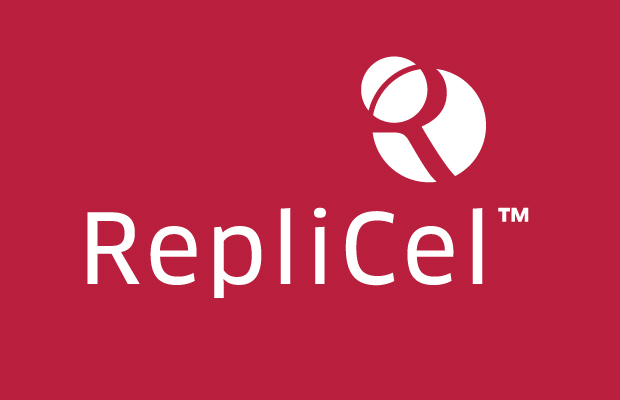 Results from both trials will support commercialization initiatives, partner discussions and continued clinical development
VANCOUVER, BC – April 20, 2016 – RepliCel Life Sciences Inc. (OTCQB: REPCF) (TSX.V: RP) (Frankfurt: P6P1), a clinical stage regenerative medicine company focused on the development of autologous cell therapies, announced today that it has enrolled its final patients for both its RCT-01 and RCS-01 clinical trials. This ensures clinical data for both trials will be analyzed and released near year-end. Positive safety data will allow the company to move forward with phase 2 trials for both products in 2017. Data pertaining to the products' effects post-injection will inform and guide the company's product development and clinical trial strategy for both tendon repair and skin rejuvenation applications.
RCS-01: Skin Rejuvenation
RCS-01 is a proprietary cell-therapy product comprised of non-bulbar dermal sheath (NBDS) which are type 1 collagen-expressing fibroblasts derived from the hair follicle. The phase 1, single-centre trial currently ongoing in Dusseldorf, Germany, is investigating injections of RCS-01 as a treatment for UV-damaged and aged skin. The trial had projected enrollment at 30 participants; 15 male and 15 female. While the female cohort of the trial has been completely enrolled, the slow pace of male enrolment combined with an anticipation that this product will be largely targeted for female consumers, led to the decision to finish enrolment at the 17 participants already enrolled. The complete data set of the female cohort will permit study analysis for this subset of subjects as originally planned.
RCT-01: Tendon Repair
RCT-01 is a proprietary cell-therapy product comprised of non-bulbar dermal sheath (NBDS) which are type 1 collagen-expressing fibroblasts derived from the hair follicle. The phase 1/2, single-centre trial currently ongoing in Vancouver, British Columbia, is investigating the use of RCT-01 as a treatment for chronically injured ankle (Achilles) tendons otherwise called Achilles tendinopathy or tendinosis. The original targets for this trial were 28 participants to be injected by the end of Q1 2016 such that data would be available from this trial near year-end 2016. In order to ensure data near year-end 2016, the company decided to complete enrolment at the 10 patients currently enrolled.
"We have adjusted our plans for the RCT-01 clinical trial in part because it started later in 2015 and enrolled slower than originally anticipated. While the trial did not meet projected enrolment targets, we are confident the safety and preliminary efficacy data obtained by year-end will provide a signal of the product's potential to regenerate chronically injured tendon that has failed to respond to other treatments. This will allow our teams to effectively plan larger phase 2 trials in 2017 which are powered to be statistically significant for clinical efficacy (evidence the product works as intended)", stated Vice-President of Clinical Affairs, Darrell Panich.
"Future trials involving products from our non-bulbar dermal sheath (NBDS) platform will be designed to investigate the efficacy of these products at different dose levels and treatment frequencies while continuing to collect other data that will be used to support eventual RCS-01 and RCT-01 marketing applications by our commercial partners."
"The delivery of clinical data when promised is important to management", said R. Lee Buckler, President & CEO, RepliCel Life Sciences Inc. "We have made critical decisions to keep our commitment to the financial community and we believe the data from these trials will facilitate us closing a licensing and co-development deal on one or both of these products similar to the kind we have in place with Shiseido Company for our RCH-01 product", he added.
About RepliCel's NBDS Fibroblast Platform
RepliCel's NBDS fibroblast platform has the potential to address numerous indications where impaired tissue healing has been stalled due to a deficit of active fibroblast cells required for tissue remodeling and repair. RepliCel's proprietary NBDS fibroblast cells, isolated from healthy hair follicles, are a rich source of fibroblasts unique in their high-level expression of the necessary proteins, such as Type I collagen, required to jump-start the stalled healing cycle. The company is developing a series of products from this platform that have the potential to address large commercial markets in the areas of musculoskeletal and skin-related conditions. To learn more about RepliCel's RCT-01 treatment for chronic tendinosis please watch our video: www.youtube.com/watch?t=23&v=kaa0hiJyeV4
About RepliCel Life Sciences
RepliCel is a regenerative medicine company focused on developing autologous cell therapies that address conditions caused by a deficit of healthy cells required for normal healing and function. The Company's product pipeline is comprised of two ongoing clinical trials (RCT-01: tendon repair and RCS-01: skin rejuvenation) as well as its RCH-01: hair restoration product under exclusive license by Shiseido Company for certain Asian countries.
All product candidates are based on RepliCel's innovative technology, utilizing cell populations isolated from a patient's healthy hair follicles. The Company has also developed a proprietary injection device (RCI-02) optimized for the administration of its products and licensable for use with other dermatology applications. Please visit www.replicel.com for additional information.
For more information, please contact:
CORPORATE:
Lee Buckler, CEO and President
Telephone: 604-248-8693 / lee@replicel.com
MEDIA/INVESTOR RELATIONS:
Jacqui Specogna
Telephone: 604-248-8730 / js@replicel.com
Neither TSX Venture Exchange nor its Regulation Services Provider (as that term is defined in policies of the TSX Venture Exchange) accepts responsibility for the adequacy or accuracy of this release.
Forward-Looking Statements
Certain statements in this press release related to the Program are forward-looking statements and are prospective in nature. Forward-looking statements are not based on historical facts, but rather on current expectations and projections about future events, and are therefore subject to risks and uncertainties which could cause actual results to differ materially from the future results expressed or implied by the forward-looking statements. These statements generally can be identified by the use of forward-looking words such as "may", "should", "will", "could", "intend", "estimate", "plan", "anticipate", "expect", "believe" or "continue", or the negative thereof or similar variations. Such statements are qualified in their entirety by the inherent risks and uncertainties surrounding the number of Warrant Holders that may participate in the Program, the use of proceeds and final regulatory approval. Such forward-looking statements should therefore be construed in light of such factors, and the Company is not under any obligation, and expressly disclaims any intention or obligation, to update or revise any forward-looking statements, whether as a result of new information, future events or otherwise.