Press Release
Press Release
Replicel Life Sciences Continues Restructuring with Share Structure Consolidation
7 years ago
Jul 21, 2016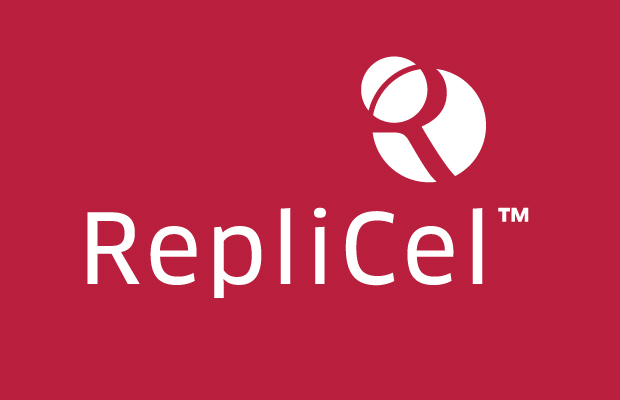 VANCOUVER, BC – July 22, 2016 – RepliCel Life Sciences Inc. ("RepliCel" or the "Company") (OTCQB: REPCF) (TSXV: RP) (Frankfurt: P6P1), a clinical stage regenerative medicine company focused on the development of autologous cell therapies, announced today that its Board of Directors has authorized a plan to proceed with a consolidation of its outstanding common shares (each, a "Share") on the basis of ten (10) pre-consolidation Shares for one (1) post-consolidation Share (the "Consolidation").
Currently, a total of 67,261,629 Shares are issued and outstanding. Accordingly, if the Consolidation is put into effect, a total of 6,726,162 Shares, subject to adjustments for rounding, would be issued and outstanding, assuming there are no other changes in the issued capital of the Company. There is currently no maximum number of authorized Shares. There is no name change in conjunction with the Consolidation. The Consolidation is subject to the approval of the TSX Venture Exchange.
"This Consolidation," stated RepliCel's President and CEO, R. Lee Buckler, "is a continuation of the restructuring initiated by the Company in April and to be finalized with a financing that is expected to be announced imminently."
The restructuring announced in April initated the reduction or elimination of all non-critical programs and staff in an effort to preserve capital to focus on the following three essential priorities pending a major financing or corporate transaction: (1) continued protection of intellectual property, (2) assembling of data from the RCT-01 and RCS-01 clinical trials expected near year-end 2016, and (3) the completion of a licensing/co-development transaction related to one of the four products the Company has in development.
The Company recently announced the launch of the next phase clinical testing of its RCH-01 product in Japan sponsored by its licensee, Shiseido Company, and expects two clinical data milestones within the next six months, namely data from its phase 1/2 clinical trial of RCT-01 for the treatment of chronic Achilles tendinopathy and data from its phase 1 clinical trial of RCS-01 for the treatment of aging and sun-damaged skin. With sufficient funding, the Company also has the opportunity to complete the building and validation testing of the commercial-grade prototypes of its next-generation dermal injector devices which could be market-ready and the subject of a licensing deal by late 2017.
About RepliCel Life Sciences
RepliCel is a regenerative medicine company focused on developing autologous cell therapies that address conditions caused by a deficit of healthy cells required for normal healing and function. The Company's product pipeline is comprised of two ongoing clinical trials (RCT-01: tendon repair and RCS-01: skin rejuvenation) as well as its RCH-01: hair restoration product under exclusive license by Shiseido Company for certain Asian countries. All product candidates are based on RepliCel's innovative technology utilizing cell populations isolated from a patient's healthy hair follicles. The Company has also developed a propriety injection device (RCI-02) optimized for the administration of its products and licensable for use with other dermatology applications.
Please visit www.replicel.com for additional information.
For more information, please contact:
CORPORATE/INVESTOR RELATIONS:
R. Lee Buckler, President & CEO
Telephone: 604-248-8693
Email: lee@replicel.com
MEDIA:
Jacqui Specogna
Telephone: 604-248-8730 / Email: js@replicel.com
Neither the TSX Venture Exchange nor its Regulation Services Provider (as that term is defined in policies of the TSX Venture Exchange) accepts responsibility for the adequacy or accuracy of this release.
This press release contains forward-looking information that involve various risks and uncertainties regarding future events. Such forward-looking information can include without limitation statements based on current expectations involving a number of risks and uncertainties and are not guarantees of future performance of RepliCel, such as statements regarding the Company's complete a financing and the two clinical data milestones within the next six months. Such forward-looking statements and information are based on current expectations involving a number of risks and uncertainties and are not guarantees of future performance of RepliCel. There are numerous risks and uncertainties that could cause actual results and RepliCel's plans and objectives to differ materially from those expressed in the forward-looking information, including: failure to obtain CE mark clearance or necessary regulatory approvals; delays enrolling clinical trial participants; negative results from the Company's trials; the effects of government regulation on the Company's business; risks associated with the Company's ability to obtain and protect rights to its intellectual property; risks and uncertainties associated with the Company's ability to raise additional capital; and other factors beyond the Company's control. Actual results and future events could differ materially from those anticipated in such information. These and all subsequent written and oral forward-looking information are based on estimates and opinions of management on the dates they are made and are expressly qualified in their entirety by this notice. Except as required by law, RepliCel does not intend to update these forward-looking statements.