Press Release
Press Release
RepliCel Life Sciences conducts formal consultation review with Japan's PMDA and receives unprecedented review fee reduction
7 years ago
Apr 24, 2016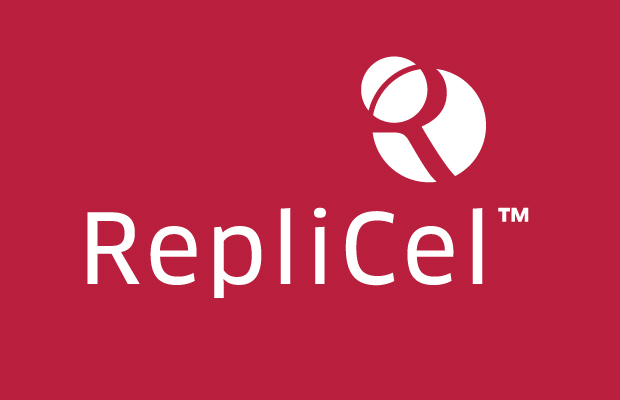 Japan's Pharmaceuticals and Medical Devices Agency reviews RepliCel's pre-clinical, quality, and manufacturing data for its non-bulbar dermal sheath (NBDS) platform
VANCOUVER, BC – April 25, 2016 – RepliCel Life Sciences Inc. (OTCQB: REPCF) (TSX.V: RP) (Frankfurt: P6P1), a clinical stage regenerative medicine company focused on the development of autologous cell therapies, announced that it met this month with Japan's Pharmaceuticals and Medical Devices Agency (PMDA) in Tokyo. The meeting was a formal consultation review of the company's pre-clinical, quality, and manufacturing data related to its non-bulbar dermal sheath (NBDS) platform technology. This review is a required step in the process to obtain PMDA consent to perform a clinical trial in Japan.
"We have been very encouraged by the PMDA's collaborative approach and yet the absolute high standards of safety they maintain", stated R. Lee Buckler, President & CEO, RepliCel Life Sciences Inc. "The conduct of this consultation meeting moves the clinical-stage products (RCT-01 tendon repair; RCS-01 skin rejuvenation) being developed from our NBDS platform closer to the launch of Japanese clinical trials and partnerships", he added.
Furthermore, each consultation performed by the PMDA at the formal request of a potential clinical trial sponsor, carries with it associated fees which are lowered for academic institutions, hospitals, and small/medium enterprises. Additionally all documentation created for the consultation must be provided in Japanese.
Without any known precedent for doing so, RepliCel, on the advice of CJ Partners Inc., applied for the reduced-fee designation based on its small size and the pre-revenue nature of its business. The company was successfully awarded a reduced fee status which represents approximately one-tenth of the otherwise applicable fees.
"To the extent that CJ Partners knows, this is the first time that a foreign regenerative medicine company has qualified for the reduced price status with the PMDA", commented Colin Lee Novick, Managing Director of CJ Partners Inc.
"RepliCel continues to pioneer foreign participation in cell therapy development in Japan", said Buckler. "We are committed to early commercialization of our products in Japan and entering into a Japanese-based partnership for each product in our cell therapy portfolio."
About RepliCel Life Sciences
RepliCel is a regenerative medicine company focused on developing autologous cell therapies that address conditions caused by a deficit of healthy cells required for normal healing and function. The Company's product pipeline is comprised of two ongoing clinical trials (RCT-01: tendon repair and RCS-01: skin rejuvenation) as well as its RCH-01: hair restoration product under exclusive license by Shiseido Company for certain Asian countries.
All product candidates are based on RepliCel's innovative technology, utilizing cell populations isolated from a patient's healthy hair follicles. The Company has also developed a proprietary injection device (RCI-02) optimized for the administration of its products and licensable for use with other dermatology applications. Please visit www.replicel.com for additional information.
For more information, please contact:
CORPORATE:
Lee Buckler, CEO and President
Telephone: 604-248-8693 / lee@replicel.com
MEDIA/INVESTOR RELATIONS:
Jacqui Specogna
Telephone: 604-248-8730 / js@replicel.com
Neither TSX Venture Exchange nor its Regulation Services Provider (as that term is defined in policies of the TSX Venture Exchange) accepts responsibility for the adequacy or accuracy of this release.
Forward-Looking Statements
Certain statements in this press release related to the Program are forward-looking statements and are prospective in nature. Forward-looking statements are not based on historical facts, but rather on current expectations and projections about future events, and are therefore subject to risks and uncertainties which could cause actual results to differ materially from the future results expressed or implied by the forward-looking statements. These statements generally can be identified by the use of forward-looking words such as "may", "should", "will", "could", "intend", "estimate", "plan", "anticipate", "expect", "believe" or "continue", or the negative thereof or similar variations. Such statements are qualified in their entirety by the inherent risks and uncertainties surrounding the number of Warrant Holders that may participate in the Program, the use of proceeds and final regulatory approval. Such forward-looking statements should therefore be construed in light of such factors, and the Company is not under any obligation, and expressly disclaims any intention or obligation, to update or revise any forward-looking statements, whether as a result of new information, future events or otherwise.