Press Release
Press Release
RepliCel Life Sciences Appoints New Chief Financial Officer
4 years ago
Oct 16, 2018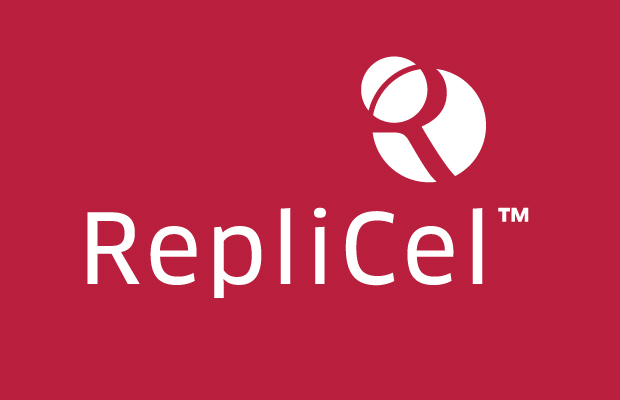 VANCOUVER, Oct. 17, 2018 /CNW/ - RepliCel Life Sciences Inc. (OTCQB: REPCF) (TSXV: RP) (FRA:P6P2) ("RepliCel" or the "Company"), a company developing next-generation technologies in aesthetics and orthopedics, announces that its board of directors has appointed Simon Ma as the Chief Financial Officer of the Company. Mr. Ma is the current Director of Finance and succeeds Tom Kordyback who has resigned as the Chief Financial Officer to enjoy his full-time retirement from professional service.
Mr. Ma is a Chartered Professional Accountant and has extensive experience with private and public companies. He graduated from the University of British Columbia in 1987 and obtained a degree of Bachelor of Arts in Economics after which he worked in the industry as a Controller until1990 when he started articling. He qualified as a Chartered Accountant in 1994. Simon Ma has been a sole public practitioner since 1997 and is practicing under the name of Simon S. Ma Corporation. He is concurrently serving as chief financial officer of several public companies listed on the TSX Venture Exchange or the Canadian Securities Exchange. He has also been the Director of Finance of the Company since June 2016.
The Company would like to thank Mr. Kordyback for his service and dedication to the Company. He remains a material shareholder of RepliCel and will remain as a consultant to the Company on matters of finance and corporate strategy.
"As RepliCel prepares itself for an exciting new phase of development and commercialization, we will be strengthening our management team to execute programs, fulfil partnership commitments, deliver milestones and create value for shareholders," stated RepliCel President & CEO, R. Lee Buckler. "Tom has been a tremendous asset to the Company and has been critical in preparing Simon for the role he has now taken as part of RepliCel management. I look forward to working with Simon in this new capacity."
About RepliCel Life Sciences
 RepliCel is a regenerative medicine company focused on developing cell therapies for aesthetic and orthopedic conditions affecting what the Company believes is approximately one in three people in industrialized nations, including aging/sun-damaged skin, pattern baldness, and chronic tendon degeneration. These conditions, often associated with aging, are caused by a deficit of healthy cells required for normal tissue healing and function. The Company's product pipeline is comprised of RCT-01 for tendon repair, RCS-01 for skin rejuvenation, and RCH-01 for hair restoration. RCH-01 is currently being co-developed with, and under exclusive license by, Shiseido for certain Asian countries. All product candidates are based on RepliCel's innovative technology, utilizing cell populations isolated from a patient's healthy hair follicles. RepliCel has also developed a proprietary injection device, RCI-02, optimized for the administration of its products and licensable for use with other dermatology applications. Please visit www.replicel.com for additional information.
Neither TSX Venture Exchange nor its Regulation Services Provider (as that term is defined in policies of the TSX Venture Exchange) accepts responsibility for the adequacy or accuracy of this release.
For further information: Lee Buckler, CEO and President, 604-248-8693, info@replicel.com