Press Release
Press Release
RepliCel Life Sciences Appoints Head of Clinical and Regulatory Affairs
4 years ago
Nov 05, 2018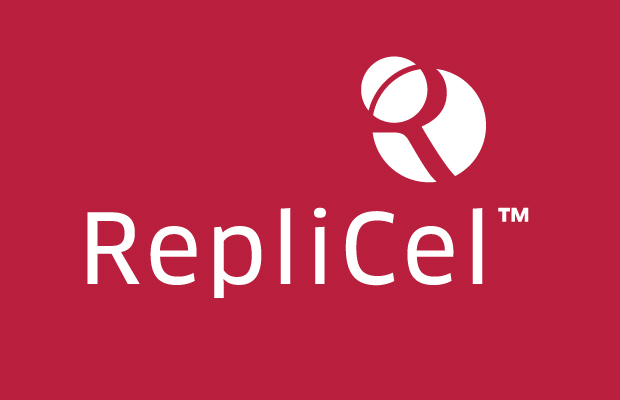 Appointment of Dr. Goessens-Rueck strengthens management team and fulfils commitment to promote female leadership in biotech
VANCOUVER, Nov. 06, 2018 /CNW/ - RepliCel Life Sciences Inc. (OTCQB: REPCF) (TSXV: RP) (FRA:P6P2) ("RepliCel" or the "Company"), a company developing next-generation technologies in aesthetics and orthopedics, announces the appointment of European Clinical and Regulatory Affairs expert, Dr. Petra Goessens-Rueck, as Head of Clinical and Regulatory Affairs.
Dr. Petra Goessens-Rueck has been a valuable consultant to RepliCel since its inception assisting with research, development, clinical and regulatory strategy in addition to managing regulatory submissions and most aspects of the Company's clinical trials. Dr. Goessens-Rueck is a biotech consultant with more than 10 years' in-depth experience in the development of innovative cellular therapeutics. She graduated with her Doctorate at the Institute of Pharmacology and Toxicology of Justus-Liebig University of Giessen, Germany in 1996, followed by a post-doctorate research fellowship with INSERM in Paris at their Department of Experimental Medicine. Her work experience includes industry leaders such as Pfizer and Ratiopharm. Since 2012, Dr. Goessens-Rueck has been recognized as one of Europe's leading consultants for advanced therapies and medicine products (ATMPs).
"This appointment of Dr. Goessens-Rueck is official recognition of the role Petra has played and will continue to perform with the Company," stated RepliCel President & CEO, R. Lee Buckler. "While she will remain as an independent consultant to the Company and others in the sector, Petra is a key part of RepliCel's management team. Her appointment is also an example of RepliCel's commitment to fulfill its part in the industry's promise to promote female leadership in the industry."
Dr. Goessens-Rueck will report directly to the RepliCel's Chief Medical Officer, Dr. Rolf Hoffmann, and President/CEO, Lee Buckler. She will be responsible for contributing to and executing RepliCel's clinical and regulatory strategy and being the primary clinical/regulatory interface between the Company and its clinical research organizations, clinical trial sites, and principle investigators, as well as the Company's clinical development partners, Shiseido and YOFOTO.
About RepliCel Life Sciences
 RepliCel is a regenerative medicine company focused on developing cell therapies for aesthetic and orthopedic conditions affecting what the Company believes is approximately one in three people in industrialized nations, including aging/sun-damaged skin, pattern baldness, and chronic tendon degeneration. These conditions, often associated with aging, are caused by a deficit of healthy cells required for normal tissue healing and function. The Company's product pipeline is comprised of RCT-01 for tendon repair, RCS-01 for skin rejuvenation, and RCH-01 for hair restoration. RCH-01 is currently being co-developed with, and under exclusive license by, Shiseido for certain Asian countries. All product candidates are based on RepliCel's innovative technology, utilizing cell populations isolated from a patient's healthy hair follicles. RepliCel has also developed a proprietary injection device, RCI-02, optimized for the administration of its products and licensable for use with other dermatology applications. Please visit www.replicel.com for additional information.
Neither TSX Venture Exchange nor its Regulation Services Provider (as that term is defined in policies of the TSX Venture Exchange) accepts responsibility for the adequacy or accuracy of this release.
For further information: Please contact: Lee Buckler, CEO and President, 604-248-8693, info@replicel.com