Press Release
Press Release
RepliCel Life Sciences Announces Warrant Exercise Incentive Program
8 years ago
Feb 08, 2016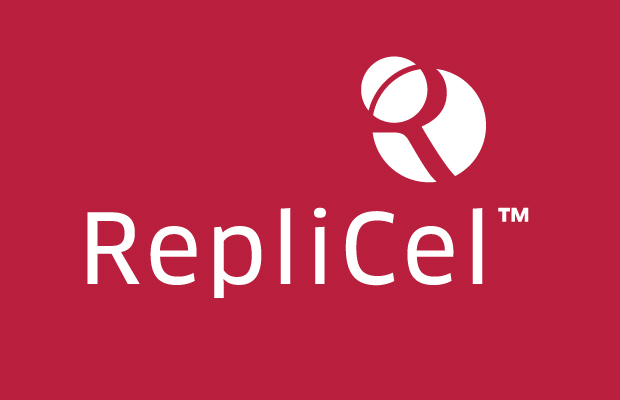 NOT FOR DISTRIBUTION TO U.S. NEWSWIRE SERVICES OR FOR RELEASE, PUBLICATION, DISTRIBUTION OR DISSEMINATION DIRECTLY, OR INDIRECTLY, IN WHOLE OR IN PART, IN OR INTO THE UNITED STATES
VANCOUVER, BC – February 9, 2016 – RepliCel Life Sciences Inc. (OTCQB: REPCF) (TSX.V: RP) ("RepliCel" or the "Company"), a clinical-stage regenerative medicine company focused on the development of autologous cell therapies, is pleased to announce the implementation of a warrant exercise incentive program (the "Program") intended to encourage the exercise of up to 7,363,722 outstanding common share purchase warrants (the "Eligible Warrants") of the Company all expiring before June 30th.
Pursuant to the Program, the Company is offering an inducement to each holder of Eligible Warrants (collectively, the "Warrant Holders") that exercises Eligible Warrants during an early exercise period (the "Early Exercise Period") that includes:
a reduced exercise price of $0.22 per common share; and
an additional common share purchase warrant (each an "Incentive Warrant"), with each Incentive Warrant entitling the Warrant Holder to purchase one additional common share until 5:00 p.m. (Vancouver time) on such date as is two years from the date of issuance of the Incentive Warrant at a price of $0.40 per common share.
The Early Exercise Period will commence tomorrow, February 10, 2016, at 9:00 a.m. (Vancouver time) and expire on February 24, 2016 at 5:00 p.m. (Vancouver time).
Eligible Warrants that remain unexercised following the completion of the Early Exercise Period will continue to be exercisable for common shares on the original terms as they existed prior to the Program.
Proceeds received by the Company from the exercise of Eligible Warrants will be used for working capital purposes.
The terms and conditions of the Program and the method of exercising Eligible Warrants pursuant to the Program are set forth in a letter which is being delivered to each Warrant Holder. Warrant Holders who wish to participate in the Program will agree to exercise their Warrants and deliver the other necessary documents in consideration of the reduced exercise price and the issuance of the Incentive Warrants.
The Program has received conditional approval from the TSX Venture Exchange (the "Exchange") and is subject to the receipt of all final regulatory approvals, including final approval of the Exchange. The Incentive Warrants and any common shares issuable on the exercise thereof will be subject to a four-month and one day hold period from the date of issuance of the Incentive Warrants pursuant to applicable Canadian securities laws.
The Eligible Warrants include 1,643,555 warrants that expire on April 10, 2016, 3,717,167 warrants that expire on May 9, 2016, 1,137,000 warrants that expire on May 21, 2016 and 866,000 warrants that expire on June 16, 2016.
This news release does not constitute an offer to sell or a solicitation of an offer to buy any of the securities described herein to, or for the account or benefit of, persons in the United States or U.S. persons ("U.S. Persons"), as such term is defined in Regulation S under the United States Securities Act of 1933, as amended (the "1933 Act"). The securities described herein have not been and will not be registered under the 1933 Act or any state securities laws, and may not be offered or sold to, or for the account or benefit of, persons in the United States or U.S. Persons unless registered under the 1933 Act and applicable state securities laws, or an exemption from such registration is available.
About RepliCel Life Sciences
RepliCel is a regenerative medicine company focused on developing autologous cell therapies that address conditions caused by a deficit of healthy cells required for normal healing and function. The Company's product pipeline is comprised of two ongoing clinical trials (RCT-01: tendon repair and RCS-01: skin rejuvenation) as well as its RCH-01: hair restoration product under exclusive license by Shiseido Company for certain Asian countries. All product candidates are based on RepliCel's innovative technology, utilizing cell populations isolated from a patient's healthy hair follicles. The Company has also developed a proprietary injection device (RCI-02) optimized for the administration of its products and licensable for use with other dermatology applications. Visit http://www.replicel.com for additional information.
For more information, please contact:
CORPORATE:
Lee Buckler, CEO and President
Telephone: 604-248-8693 / lee@replicel.com
MEDIA/INVESTOR RELATIONS:
Tammey George, Director of Communications
Telephone: 604-248-8696 / tg@replicel.com
Neither TSX Venture Exchange nor its Regulation Services Provider (as that term is defined in policies of the TSX Venture Exchange) accepts responsibility for the adequacy or accuracy of this release.
Forward-Looking Statements
Certain statements in this press release related to the Program are forward-looking statements and are prospective in nature. Forward-looking statements are not based on historical facts, but rather on current expectations and projections about future events, and are therefore subject to risks and uncertainties which could cause actual results to differ materially from the future results expressed or implied by the forward-looking statements. These statements generally can be identified by the use of forward-looking words such as "may", "should", "will", "could", "intend", "estimate", "plan", "anticipate", "expect", "believe" or "continue", or the negative thereof or similar variations. Such statements are qualified in their entirety by the inherent risks and uncertainties surrounding the number of Warrant Holders that may participate in the Program, the use of proceeds and final regulatory approval. Such forward-looking statements should therefore be construed in light of such factors, and the Company is not under any obligation, and expressly disclaims any intention or obligation, to update or revise any forward-looking statements, whether as a result of new information, future events or otherwise.