Press Release
Press Release
RepliCel Garners Feature on Fox Business News and the Financial Post
9 years ago
Sep 08, 2014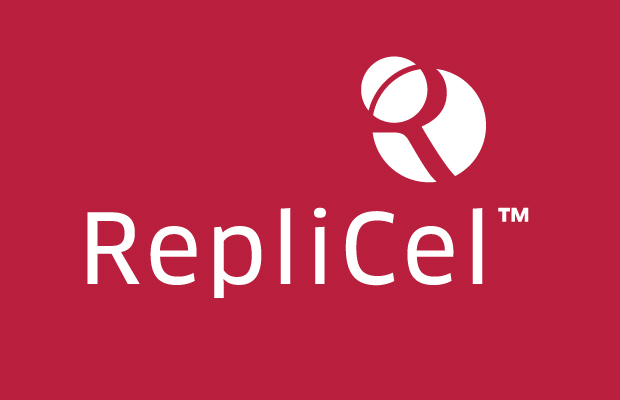 RepliCel's Innovative Technology Converts Your Own Cells into Products to Repair and Rejuvenate the Body
VANCOUVER, BC – September 9, 2014 – RepliCel Life Sciences Inc.'s (TSXV: RP) (OTCQB: REPCF) CEO, David Hall, kicked-off his New York roadshow with a live appearance on Fox Business network's Varney & Co. following his presentation at Rodman & Renshaw's Annual Global Investment Conference. The two discussed the company's revolutionary products using an individual's own cells to treat sports and work related tendon injuries, sun damaged and aging skin and pattern baldness. The interview can be viewed online at http://www.foxbusiness.com/on-air/varney-co/index.html#/v/3775771951001.
In addition to the U.S. coverage, Canada's Financial Post featured a full page editorial on RepliCel in today's biotechnology section (see page FP12). The article titled, "Cutting-edge advancements – new technology puts your own cells to work to repair and rejuvenate your body" can be viewed online at http://business.financialpost.com/2014/09/09/new-technology-puts-your-own-cells-to-work-to-repair-and-rejuvenate-your-body/.
"We are happy to be called upon by the media and the investment community to discuss the advancements being made in regenerative medicine. Cell therapy products like RepliCel's represent a new way to repair and rejuvenate patients effected by aging and injury. In the months ahead, RepliCel will be fully engaged with three clinical trials targeting chronic tendinosis, sun damaged and aging skin and hair loss in addition to a parallel trial anticipated to launch by its partner, Shiseido. Data from these trials will help pave the way for other RepliCel products targeting diseases and conditions associated with a deficit of healthy functioning cells," commented David Hall, CEO of RepliCel.
Mr. Hall's 20 minute presentation from the Rodman & Renshaw conference was webcast, and can be viewed at http://www.wsw.com/webcast/rrshq24/repcf/.
About RepliCel Life Sciences
RepliCel is a regenerative medicine company focused on developing autologous cell therapies that address diseases caused by a deficit of healthy cells required for normal healing and function. The company's RCT-01, RCS-01, and RCH-01 cell therapies are designed to treat chronic tendinosis, damaged or aging skin, and pattern baldness. Shiseido Company, Limited has an exclusive license for RCH-01 in certain Asian countries including Japan, China and South Korea. All product candidates are based on RepliCel's innovative technology utilizing cell populations isolated from a patient's own healthy hair follicles. The company is also developing a propriety injection device optimized for the administration of its products and licensable for use with other dermatology applications. The company's product pipeline is comprised of multiple clinical trials all anticipated to launch in late 2014 in addition to Shiseido's own clinical trial of RCH-01 and the device in late prototype development. Visit www.replicel.com for additional information.
CORPORATE CONTACT:
David M. Hall, Chief Executive Officer
Tammey George, Director of Communications
RepliCel Life Sciences
604-248-8696
tg@replicel.com
INVESTOR RELATIONS:
Christina Cameron, Investor Relations
christina@clcameron.com
Neither TSX Venture Exchange nor its Regulation Services Provider (as that term is defined in policies of the TSX Venture Exchange) accepts responsibility for the adequacy or accuracy of this release.