Press Release
Press Release
RepliCel Forms Clinical Advisory Board to Support the Development of RCT-01 for the Treatment of Chronic Tendinosis
9 years ago
Oct 29, 2013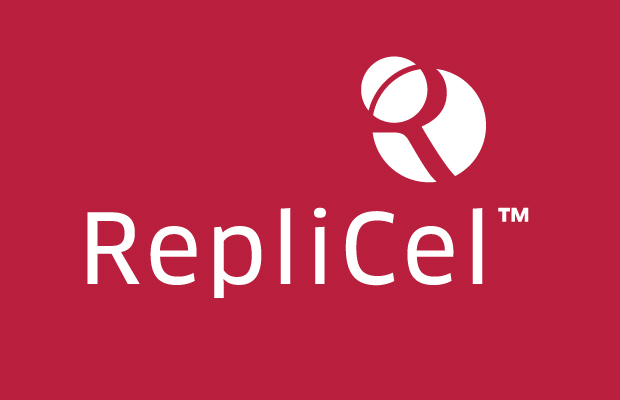 VANCOUVER, BC – October 30, 2013 – RepliCel Life Sciences Inc. (OTCBB: REPCF) (CNSX: RP), a clinical stage biopharmaceutical company focused on the development of autologous cell therapies for regenerative medicine, today announced the formation of a clinical advisory board (CAB) to support the clinical development of its RCT-01 autologous cell therapy for the treatment of a variety of chronic tendon injuries including Achilles, patellar and elbow tendinosis. The board, chaired by Ross G. Davidson, MBChB, will provide its expertise and guidance on all aspects of the clinical trial program. Additional members include David A. Connell, MBBS, and Dr. Jack E. Taunton, M.D.
"RepliCel's RCT-01 addresses a serious and chronic disease of the tendon caused by a cycle of injury, healing and re-injury which results in frequent periods of pain and limited function," stated David Hall, CEO of RepliCel. "Efficacy and safety results from initial studies led by Dr. Connell form the basis for our current plan to conduct a large efficacy trial beginning with Achilles tendinosis. We are delighted to have these key opinion leaders join with RepliCel to guide the development of our promising treatment for chronic tendinosis."
"Regenerative cell therapy using RepliCel's approach addresses the inherent cellular deficit of active fibroblasts seen in chronic tendinosis and represents a significant step forward," said Ross G. Davidson, MBChB, Clinical Advisory Board Chairman. "RCT-01's autologous hair follicle-derived fibroblast cells express significantly more Type I collagen than adipose derived fibroblasts, which should make this an ideal candidate to restore function for those patients suffering from chronic tendinosis."
"My original clinical work on Achilles, patellar and elbow tendinopathies demonstrated the clinical promise of addressing the cellular deficit of active fibroblasts in chronic tendinosis, the cells necessary to complete the healing cycle," stated David A. Connell, MBBS. "RepliCel has isolated a source of fibroblasts which produce higher levels of Type I collagen than the adipose derived fibroblasts which I used in my human proof of concept trials. RCT-01 has the potential to become the standard of care in chronic tendinosis."
"Chronic tendinosis is not only an increasing problem in sports medicine, but also in everyday life as our aging populations get more active," stated Jack E. Taunton, M.D. "The successful direct stimulation of resident fibroblasts has eluded clinicians, but RepliCel's approach addresses this issue by injecting a patient's own fibroblasts directly into the damaged tendon. This approach holds tremendous promise as a therapy in tendonopathy."
The background for each appointed member of the Clinical Advisory Board is as follows:
Ross G. Davidson, MBChB, Chairman
Dr. Davidson has facilitated the recovery of numerous high profile professional athletes during his 30 year career in sports medicine. He is currently a member of the New Zealand Orthopaedic Association and the Canadian Orthopaedic Association. He is the past president of the National Hockey League Physicians Society, past head physician and orthopaedic consultant for the Vancouver Canucks Hockey Club (NHL), past orthopaedic consultant to the Vancouver Grizzlies Basketball Team (NBA), and past orthopaedic consultant to the Canadian Football League Players Association. Dr. Davidson held the position of clinical professor, department of orthopaedics at the University of British Columbia until 2000 and currently has appointments to the Auckland Surgical Centre and Southern Cross Hospital in New Zealand. He is also the Director of the Post-Graduate Programme in Sports Medicine at the University of Auckland. Dr. Davidson is a highly regarded and sought-after lecturer and is published in 17 scientific publications on sports-related injuries and treatments.
Jack E. Taunton, M.D.
Dr. Jack Taunton serves as Professor in the Faculty of Medicine, Division of Sports Medicine at the University of British Columbia and has a clinical practice in sports medicine at the Allan McGavin Sports Medicine Centre where he was the director for over 25 years after co-founding the centre in 1979. Thirty years ago, he co-founded Sportmed BC while president of the Sports Medicine Council of Canada. Dr. Taunton is also currently the director of Sports Medicine for Fortius Sport and Health and is on the board of directors of the Canadian Centre for Ethics in Sport. He served as the Chief Medical Officer (CMO) for the Vancouver 2010 Olympic and Paralympic Winter Games and CMO for Canada at the Sydney Olympics, two Pan American and two World Student Games. He was the Women's Team Physician and Association Coordinating Physician for Field Hockey Canada for over 25 years. Dr. Taunton was the Team Physician for the Vancouver Grizzlies NBA team during its time in Vancouver. He was co-founder of the Vancouver Marathon, the Vancouver Sun Run and most recently the UBC Grand Prix of Cycling. He was inducted into the BC Athletics Sports Hall of Fame and the Burnaby Sports Hall of Fame and was named to the Globe and Mail 2012 Power 50. In 2012, he was the recipient of the Queen's Diamond Jubilee Medal.
David A. Connell, MBBS
Dr. Connell is a recognized international authority on muscle and tendon injuries. His private practice is dedicated to musculoskeletal radiology and he serves as an associate professor in the Faculty of Medicine at Monash University. In 2010, he established a diagnostic and treatment facility for elite athletes in AAMI stadium, Olympic Park in Melbourne. He has authored 91 publications and has spoken at major meetings in 19 different countries. Dr. Connell is the past-president of the Australasian Musculoskeletal Imaging Group, serves on the editorial board of five journals, is an instructor on the Erasmus MRI European diploma, and is an elected fellow to the Faculty of Sports & Exercise Medicine (UK).
About RepliCel Life Sciences
RepliCel is a clinical stage biopharmaceutical company focused on developing autologous cell therapies. RepliCel Hair-01 (RCH-01) is a cellular treatment for androgenetic alopecia (pattern baldness). Shiseido Company, Limited has an exclusive geographic license for RCH-01 in certain Asian countries including Japan, China and South Korea. RepliCel Tendon-01 (RCT-01) is a cell therapy for the treatment of chronic tendon injuries. Both product candidates are based on RepliCel's innovative technology which utilizes cells isolated from a patient's own healthy hair follicles to address specific cellular deficits. For additional information please visit www.replicel.com.
Notice Regarding Forward Looking Statements
This press release contains projections and forward-looking statements, as that term is defined under applicable securities laws. Statements in this press release, which are not purely historical, are forward-looking statements that relate to the approval and commercialization of the Company's hair restoration process, and the Company's development of its Achilles tendon technology. These statements are only predictions and involve known and unknown risks which may cause actual results and the Company's plans and objectives to differ materially from those expressed in the forward-looking information, including: negative results from the Company's clinical trials; the effects of government regulation on the Company's business; risks associated with the Company's ability to obtain and protect rights to its intellectual property; risks and uncertainties associated with the Company's ability to raise additional capital; and other factors beyond the Company's control. Although the Company believes that the expectations reflected in the forward-looking statements are reasonable, it cannot guarantee future results, levels of activity or performance. Further, any forward-looking statement speaks only as of the date on which such statement is made, and, except as required by applicable law, the Company undertakes no obligation to update any forward-looking statement to reflect events or circumstances after the date on which such statement is made or to reflect the occurrence of unanticipated events. New factors emerge from time to time, and it is not possible for management to predict all of such factors and to assess in advance the impact of such factors on the Company's business or the extent to which any factor, or combination of factors, may cause actual results to differ materially from those contained in any forward-looking statement. Readers should consult all of the information set forth herein and should also refer to the risk factor disclosure outlined in the Company's annual report on Form 20-F for the fiscal year ended December 31, 2012 and other periodic reports filed from time-to-time with the Securities and Exchange Commission on Edgar at www.sec.gov and with the British Columbia Securities Commission on Sedar at www.sedar.com.