Press Release
Press Release
RepliCel Collaborates with University of British Columbia to Build World-Class Hair Follicle Cell Data Map
6 years ago
Jun 12, 2017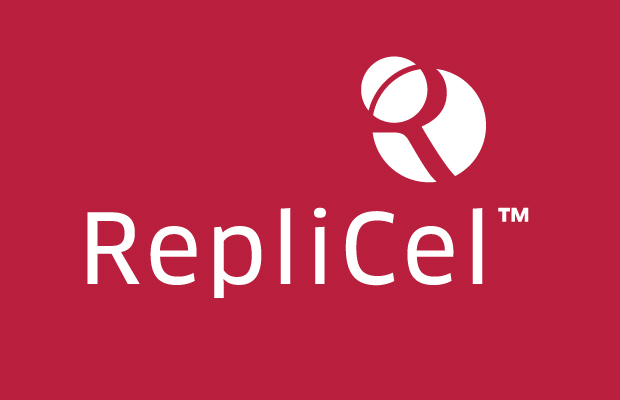 Data from this project expected to take RepliCel's products to next level of potential commercial viability
VANCOUVER, BC – June 13, 2017 – RepliCel Life Sciences Inc. (OTCQB: REPCF) (TSXV: RP) (FRA:P6P2) ("RepliCel" or the "Company") is pleased to announce it has signed a collaborative research project agreement with the University of British Columbia ("UBC"). The project will be co-lead by the UBC's Dr. Kevin McElwee and Professor Youwen Zhou.
The project is designed to deliver a gene and protein expression "map" of healthy hair follicle cells expected to be critically important to improving key components of the manufacturing, regulatory, and clinical profile of RepliCel's cell therapy products.
"We are very excited to be working with UBC on a project we've spent considerable time designing to mature our understanding of the cell populations we work with to improve our product manufacturing, clinical outcomes, and assays critical to regulatory approval and commercialization," stated RepliCel President and CEO, R. Lee Buckler.
This study will examine different cell groups from human hair follicles and look for differences, and similarities, in gene and protein expression. Additionally, the project will analyze array data from select subjects who participated in RepliCel's phase I/IIa clinical trial of its RCH-01 product in development for the treatment of androgenetic alopecia which completed earlier this year. This includes data from patients who had the best clinical hair growth response at six months and a sustained positive response at 24 months.
In the study with UBC, the gene expression profiles of the cultured cells from these clinical trial subjects who had a strong hair growth response will be compared to the gene expression profile of subjects who had a reduced hair growth response. The analysis is anticipated to allow RepliCel to better identify specific genes with high or low expression in the cultured cells that correspond to strong hair growth promotion.
About Professor Youwen Zhou, M.D., Ph.D.
Dr. Youwen Zhou is a physician scientist who is a Professor at UBC's Department of Dermatology and Skin Science. He received his BS degree from Nankai University, China, a PhD in Molecular Genetics from the State University of New York, and an MD degree from the University of Toronto. After completing dermatology specialty training at UBC, he joined UBC Faculty of Medicine as a physician scientist in dermatology in 2000, and was promoted to full professor in 2013. He founded the UBC Molecular Medicine Lab and Chieng Genomics Center at Vancouver Coastal Health Research Institute (VCHRI) with infrastructure funding from Canada Foundation for Innovation in 2001. Dr Zhou's research is centered on biomarkers of skin diseases such as skin lymphoma, melanoma, and vitiligo, using a wide variety of methods and approaches, including genome-wide association studies (GWAS), linkage analysis, next generational sequencing, transcriptional profiling, cellular and animal models, as well as genome editing.
Dr Zhou has published more than 100 articles in journals such as Nature, Cell, Nature Genetics, and Blood, and holds multiple patents in skin lymphoma diagnostic biomarkers. In 2013, Dr Zhou was awarded a Barney Usher Award for Outstanding Achievements in Dermatology Research from the Canadian Dermatology Association. Dr Zhou specializes in the diagnosis and treatment of skin cancers and skin pigmentation disorders, and is a consultant dermatologist at Vancouver General Hospital and British Columbia Cancer Agency. He teaches graduate students, medical students, dermatology residents and postdoctoral fellows. Dr Zhou is the past president of the Canadian Society of Investigative Dermatology, and served as a board member for Canadian Institutes for Health Research (CIHR) Institute of Musculoskeletal Health and Arthritis (IMHA). He is also a grant reviewer for CIHR, the Canadian Dermatology Foundation, and the Natural Sciences Foundation of China.
About Dr. Kevin McElwee, Ph.D.
Dr. Kevin McElwee is an Associate Professor at the UBC's Department of Dermatology and Skin Sciences and Director of the Hair Research Laboratory at VCHRI. His research is funded by competitive grants awarded by multiple organizations including the Canadian Institutes for Health Research. Dr. McElwee is one of only a small group of research scientists worldwide who studies hair biology and associated diseases. He has worked as a hair research scientist for 19 years and has published over 100 medical journal articles, as well as research abstracts and academic book chapters on hair loss research. Dr. McElwee received his Bachelor of Science degree from the University of Aberdeen, Scotland and his PhD from the University of Dundee, Scotland. Postdoctoral training included three years at the Jackson Laboratory in Maine and four years at the University of Marburg, Germany, studying hair loss diseases and hair biology. Dr. McElwee is a co-discoverer and patent holder of RepliCel's technology and continues to serve as the Company's Chief Scientific Officer.
About RepliCel Life Sciences
RepliCel is a regenerative medicine company focused on developing autologous cell therapies that address conditions caused by a deficit of healthy cells required for normal tissue healing and function. The Company's product pipeline is comprised of three clinical-stage products: RCT-01 for tendon repair, RCS-01 for skin rejuvenation and RCH-01 for hair restoration. RCH-01 is under exclusive license by Shiseido Company for certain Asian countries. All product candidates are based on RepliCel's innovative technology, utilizing cell populations isolated from a patient's healthy hair follicles.
RepliCel is also developing a proprietary injection device (RCI-02) optimized for the administration of its products and licensable for use with other dermatology applications. Please visit http://replicel.com/ for additional information.
For more information, please contact:
Lee Buckler, CEO and President
604-248-8693
Forward-looking information
Certain statements in this news release are forward-looking statements, which reflect the expectations of management regarding the results of the UBC project outlined in this release. Forward-looking statements consist of statements that are not purely historical, including any statements regarding beliefs, plans, expectations or intentions regarding the future. Forward looking statements in this news release include: statements relating to the statements that (i) data from this project is expected to take RepliCel's products to next level of potential commercial viability; (ii) the gene and protein expression map will improve key components of the manufacturing, regulatory, and clinical profile of RepliCel's cell therapy products; and (iii) the results will improve our product manufacturing, clinical outcomes, and assays critical to regulatory approval and commercialization. These statements are only predictions and involve known and unknown risks which may cause actual results and the Company's plans and objectives to differ materially from those expressed in the forward-looking statements, including: the risk that there will be delays enrolling clinical trial participants; the risk that the Company will receive negative results from the Company's clinical trials; the effects of government regulation on the Company's business; risks associated with future approvals for clinical trials; risks associated with the Company obtaining approval for its clinical trial in Germany; risks associated with the Company obtaining all necessary regulatory approvals for its various programs in Canada, the USA and Germany; risks associated with the Company's ability to obtain and protect rights to its intellectual property; risks and uncertainties in connection with the outstanding issues alleged by Shiseido in connection with the License and Co-development Agreement; risks and uncertainties associated with the Company's ability to raise additional capital; and other factors beyond the Company's control. Although the Company believes that the expectations reflected in the forward-looking statements are reasonable, it cannot guarantee future results, levels of activity or performance. Further, any forward-looking statement speaks only as of the date on which such statement is made and, except as required by applicable law, the Company undertakes no obligation to update any forward-looking statement to reflect events or circumstances after the date on which such statement is made or to reflect the occurrence of unanticipated events. New factors emerge from time to time, and it is not possible for management to predict all of such factors and to assess in advance the impact of such factors on the Company's business or the extent to which any factor, or combination of factors, may cause actual results to differ materially from those contained in any forward-looking statement. Readers should consult all of the information set forth herein and should also refer to the risk factor disclosure outlined in the Company's annual report on Form 20-F for the fiscal year ended December 31, 2016 and other periodic reports filed from time-to-time with the Securities and Exchange Commission on Edgar at www.sec.gov and with the British Columbia Securities Commission on SEDAR at www.sedar.com.
Neither TSX Venture Exchange nor its Regulation Services Provider (as that term is defined in policies of the TSX Venture Exchange) accepts responsibility for the adequacy or accuracy of this release.