Events
Events
RepliCel Announces October Presentation and Partnering Meeting Schedule
8 years ago
Oct 07, 2015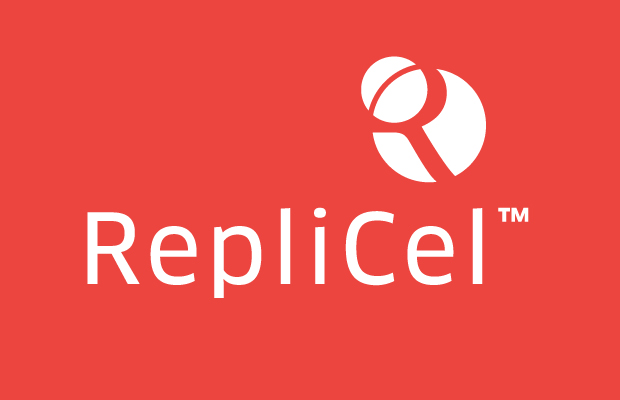 VANCOUVER, BC – October 8, 2015 – RepliCel Life Sciences Inc. (OTCQB: REPCF) (TSX.V: RP), a clinical stage regenerative medicine company focused on the development of autologous cell therapies, today announced its schedule of upcoming presentations and licensing and partnering meetings taking place in the month of October:
Stem Cell Meeting on the Mesa – Partnering Forum
RepliCel will be presenting at the annual Partnering Forum, part of the Stem Cell Meeting on the Mesa to be held October 7-9 in La Jolla, California. This conference is the sector's premier forum bringing together senior executives and top decision makers in the industry and scientific community with the shared goal of advancing and translating cutting-edge research into revolutionary treatments and cures. Co-hosted by the Alliance for Regenerative Medicine (ARM), the California Institute for Regenerative Medicine (CIRM) and the Sanford Consortium for Regenerative Medicine, the 2015 Stem Cell Meeting on the Mesa is a three-day conference featuring business partnering, public forum lectures and a full-day scientific symposium.
Presenter: Lee Buckler, VP Business & Corporate Development
When: October 8th @ 2:30 PM Local Time
Where: Estancia La Jolla Hotel & Spa
Topic: Corporate update including clinical trials, licensing and 2016 milestones
BioJapan World Business Forum
RepliCel will be giving two presentations at BioJapan 2015 held at the Pacifico Yokohama in Yokohama, Japan from October 14-16. One as part of the Biotech tomorrow session, and one as a special guest of the Canadian Trade Commissioner. Comprised of exhibitions, seminars, and business partnering, BioJapan is Asia's largest biotechnology partnering event with over 700 companies from around the world attending. As an integrated exhibition which includes regenerative medicine, personalized medicine, diagnostics, functional food, bio-energy and other biotechnology topics, top-level executives and persons responsible for R&D, business development, licensing and alliances gather under one roof at this event to share cutting-edge solutions, technology, and information.
Presenter: Lee Bucker, VP Business & Corporate Development
When: October 15th 10:30 am – 11:30 am Local Time (Biotech Tomorrow Session)
When: October 16th 12:10 pm – 1:10 pm Local Time (Canadian Trade Commission Session)
Where: Pacifico Yokohama, Yokohama Japan
Topic: Making the case for developing cell therapies in Japan: The perspective of a foreign company
While in Japan, members of RepliCel's executive team will meet with select interested partners and investors, members of the team at Shiseido Company responsible for advancing the companies' development and commercialization collaboration on RCH-01, and members of Japan's Pharmaceuticals & Medical Device Agency (PMDA) responsible for reviewing the company's non-bulbar dermal sheath platform technology upon which the clinical-stage RCT-01 and RCS-01 products are based.
Cavendish Global Health Impact Forum
RepliCel will be presenting at the Cleveland Clinic, hosted by Cavendish Global Health Impact Forum October 25-28 in Cleveland, Ohio. This hosted forum focused on, "A Celebration of Philanthropy, Impact Investing and Innovation that is Changing the World," showcases presentations and panel discussions by leading research institutions, accomplished healthcare delivery professionals, health-policy experts and private-sector companies engaged in developing innovations with the potential for transformational impact on disease prevention, diagnosis and treatment. The Cavendish Impact Forums are hosted by prominent institutions around the world and take place three times each year.
Presenter: Lee Buckler, VP Business & Corporate Development
When: October 25-28 – speaking time TBD
Where: Cleveland Clinic
Topic: Using cells to heal chronic conditions like never before
IBC's BioProcess International Conference & Exhibition
RepliCel will be presenting at the 12th Annual BioProcess International Conference October 27-29 in Boston, Massachusetts. Considered the premier bioprocessing event in the United States, this year's event will focus on key topics in critical content areas assisting scientists and engineers in advancing drug candidates closer to approval. Approximately 1600 professionals in big pharma, as well as large, mid-size, and emerging biotech companies with access more than 150 exhibitors during this three-day conference. The conference will also include 160 prominent speakers, over 100 poster presentations, problem-solving moderated discussions, and open forums.
Presenter: Lee Buckler, VP Business & Corporate Development
When: October 27-29 – speaking time TBD
Where: John B. Hynes Veterans Memorial Convention Center, Boston, Massachusetts
Topic: Japan's new regenerative medicine legislation: How it will impact the world
About RepliCel Life Sciences
RepliCel is a regenerative medicine company focused on developing autologous cell therapies that address diseases caused by a deficit of healthy cells required for normal healing and function. The company's RCT-01, RCS-01, and RCH-01 cell therapies are designed to treat chronic tendinosis, damaged or aging skin, and pattern baldness. All product candidates are based on RepliCel's innovative technology utilizing cell populations isolated from a patient's healthy hair follicles. The company is also developing a propriety injection device optimized for the administration of its products and licensable for use with other dermatology applications. The company's product pipeline is comprised of multiple clinical trials anticipated to launch through 2015, in addition to Shiseido's clinical trial of RCH-01 and the device in late prototype development. Visit www.replicel.com for additional information.
For more information, please contact:
CORPORATE/MEDIA:
Tammey George, Director of Communications
Telephone: 604-248-8696 / tg@replicel.com
INVESTOR RELATIONS:
Lee Buckler, VP Business & Corporate Development
Telephone: 604-248-8693 / lee@replicel.com
Neither TSX Venture Exchange nor its Regulation Services Provider (as that term is defined in policies of the TSX Venture Exchange) accepts responsibility for the adequacy or accuracy of this release.