Press Release
Press Release
RepliCel Announces Federal Grant Funding for Collaboration with the University of Victoria, Canada (Copy)
4 years ago
Oct 17, 2018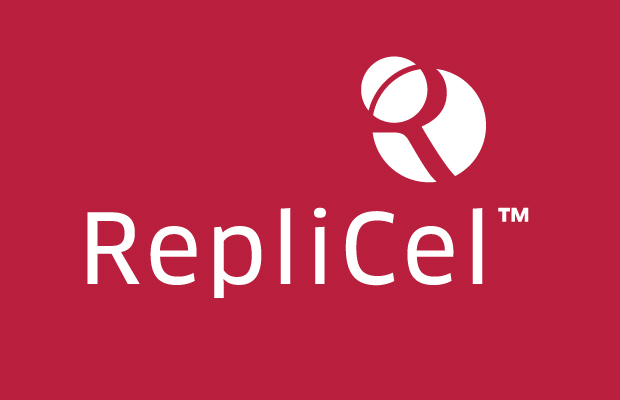 The National Sciences and Engineering Research Council of Canada has funded a University of Victoria project aimed at collaborating with RepliCel to optimize cell culture and manufacturing technologies
VANCOUVER and VICTORIA, BC, Oct. 18, 2018 /CNW/ - RepliCel Life Sciences Inc. (OTCQB: REPCF) (TSXV: RP) (FRA: P6P2) ("RepliCel" or the "Company") is pleased to announce it has signed a collaborative research project agreement with the University of Victoria ("UVic") in Victoria, B.C., Canada. The project will be co-funded through a grant from the National Science and Engineering Research Council of Canada ("NSERC") under the NSERC Collaborative Research and Development ("CRD") program.
The collaboration will focus on approaches to optimize cell culture platforms, such as those employed in RepliCel's cell therapy manufacturing, for eventual commercial-scale production. The project aims to employ microfluidic technology and advanced materials to develop an innovative platform for larger scale adherent cell culture in small volumetric footprints.
The project will be led by UVic's Dr. Mohsen Akbari, Assistant Professor at the University of Victoria and Director of the Laboratory for Innovations in Microengineering (LiME). Co-leading the project will be RepliCel's Chief Scientific Officer, Dr. Kevin McElwee who is also Professor of Biomedical Sciences at the University of Bradford, West Yorkshire, UK.
"We are very pleased to have NSERC CRD support to work with Dr. Akbari and his team at UVic. He is one of the world's emerging experts on biomedical engineering and the employment of advanced materials and micro-technologies for cell and tissue culture. The collaboration represents a unique opportunity to leverage his expertise and non-dilutive grant funding to innovate around RepliCel's technologies in ways expected to improve the Company's eventual commercial-scale manufacturing," stated RepliCel President and CEO, R. Lee Buckler.
The two-year NSCERC CRD funding commitment and collaboration agreement with UVic may result in publications, patents, and/or the development of technologies with potential applications and value broader than RepliCel's immediate uses. New intellectual property arising from the project will be the sole and exclusive property of UVic with a fully paid, non-exclusive, royalty-free license to RepliCel for any commercial purposes. RepliCel has the option to negotiate an exclusive license to such intellectual property from UVic for commercial purposes important to the Company.
About Dr. Mohsen Akbari
 Dr. Mohsen Akbari received his PhD (2011) in Applied Sciences from Simon Fraser University (Vancouver, British Columbia). He also conducted research from 2012-2015 as a postdoctoral fellow at Brigham and Women's Hospital (Boston, USA), Harvard Medical School, and Wyss Institute for Biologically Inspired Engineering. Dr. Akbari is currently an Assistant Professor of Mechanical Engineering at the University of Victoria, Canada. He is also affiliated with Center for Biomedical Research (CBR) and Centre for Advanced Materials and Related Technology (CAMTEC) at the University of Victoria. His research lies at the interface of cellular biology, biomaterials, and microtechnologies with a focus on the biofabrication of engineered tissue substitutes for regenerative medicine, development of biomimetic tissue models using microengineering techniques for disease modeling and drug discovery, and development of advanced drug delivery systems for therapeutic applications.
Dr. Akbari has 46 peer-reviewed articles (citations=+1650, h index=21) in high impact journals including Science Translational Medicine, Nature Microtechnologies and Nanoengineering, Biotechnology Advances, and Advanced Materials, three book chapters, three patent applications/disclosures and more than 30 conference presentations in prestigious conferences such as µTAS, World Biomaterials Congress, and IMECE, and ASME. Dr. Akbari is the recipient of several institutional, national, and international awards such as the British Columbia Innovation Award, the Natural Sciences and Engineering Research Council of Canada (NSERC) postdoctoral fellowship, and the Kaiser Foundation Award. Recently, he was recognized as a rising Canadian star in global health.
About RepliCel Life Sciences
RepliCel is a regenerative medicine company focused on developing cell therapies for aesthetic and orthopedic conditions affecting what the Company believes is approximately one in three people in industrialized nations, including aging/sun-damaged skin, pattern baldness, and chronic tendon degeneration. These conditions, often associated with aging, are caused by a deficit of healthy cells required for normal tissue healing and function.
The Company's product pipeline is comprised of RCT-01 for tendon repair, RCS-01 for skin rejuvenation, and RCH-01 for hair restoration. RCH-01 is currently being co-developed with, and under exclusive license by, Shiseido for certain Asian countries. All product candidates are based on RepliCel's innovative technology, utilizing cell populations isolated from a patient's healthy hair follicles. RepliCel has also developed a proprietary injection device, RCI-02, optimized for the administration of its products and licensable for use with other dermatology applications.
Please visit www.replicel.com for additional information.
Forward-looking information
Certain statements in this news release are forward-looking statements, which reflect the expectations of management regarding the results of the project outlined in this release. Forward-looking statements consist of statements that are not purely historical, including any statements regarding beliefs, plans, expectations or intentions regarding the future. Forward-looking statements in this news release include statements relating to the statements that (i) data from this project is expected to improve the Company's eventual commercial-scale manufacturing; and (iii) the results will improve our product manufacturing, clinical outcomes, and assays critical to regulatory approval and commercialization. These statements are only predictions and involve known and unknown risks which may cause actual results and the Company's plans and objectives to differ materially from those expressed in the forward-looking statements, including risks that the Company's products may not perform as, or have the benefits, expected; risks that the Company's products may not be accepted and adopted by the public; the risk that the Company will not obtain CE mark clearance for its injector device; the risk that there will be delays enrolling clinical trial participants or commencing any clinical or research programs; the risk that the Company will receive negative results from the Company's clinical trials; the effects of government regulation on the Company's business; risks associated with the Company obtaining all necessary regulatory approvals for its various programs; risks associated with the Company's ability to obtain and protect rights to its intellectual property; risks and uncertainties associated with the Company's ability to raise additional capital; and other factors beyond the Company's control. Although the Company believes that the expectations reflected in the forward-looking statements are reasonable, it cannot guarantee future results, levels of activity or performance. Further, any forward-looking statement speaks only as of the date on which such statement is made and, except as required by applicable law, the Company undertakes no obligation to update any forward-looking statement to reflect events or circumstances after the date on which such statement is made or to reflect the occurrence of unanticipated events. New factors emerge from time to time, and it is not possible for management to predict all of such factors and to assess in advance the impact of such factors on the Company's business or the extent to which any factor, or combination of factors, may cause actual results to differ materially from those contained in any forward-looking statement. Readers should consult all of the information set forth herein and should also refer to the risk factor disclosure outlined in the Company's annual report on Form 20-F for the fiscal year ended December 31, 2017 and other periodic reports filed from time-to-time with the Securities and Exchange Commission on Edgar at www.sec.gov and with the British Columbia Securities Commission on SEDAR at www.sedar.com.
Neither TSX Venture Exchange nor its Regulation Services Provider (as that term is defined in policies of the TSX Venture Exchange) accepts responsibility for the adequacy or accuracy of this release.
For further information: Lee Buckler, CEO and President, 604-248-8693, info@replicel.com