Press Release
Press Release
RepliCel Announces Debt Settlement
6 years ago
Sep 26, 2016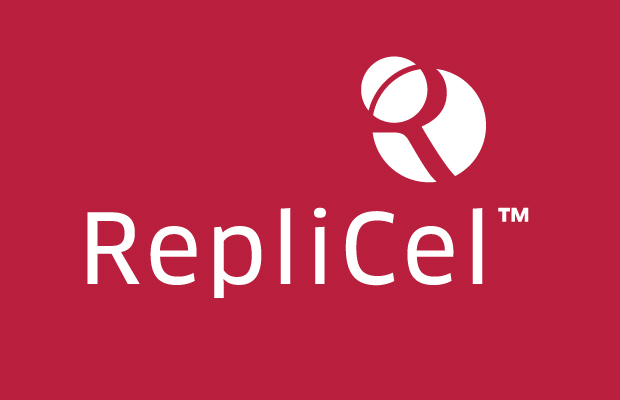 VANCOUVER, BC – September 27, 2016 – RepliCel Life Sciences Inc. (OTCQB: REPCD) (TSXV: RP) (Frankfurt: P6P2), ("RepliCel" or the "Company"), a clinical-stage regenerative medicine company focused on the development of autologous cell therapies, is pleased to announce its intention to settle debt (the "Debt Settlement") in the aggregate amount of $374,071.63 owed by the Company to certain creditors by the issuance of 719,368 units (each, a "Unit"). Each Unit consists of one common share of the Company (each, a "Share") and one share purchase warrant (each, a "Warrant"), with each Warrant entitling the holder to purchase one additional Share for a period of two years at a price of $1.10 per Share.
The Warrants will be subject to an acceleration provision such that in the event that the Shares have a closing price on the TSX Venture Exchange (the "TSXV") of greater than $2.00 per Share for a period of 10 consecutive trading days at any time after four months and one day from the closing of the Debt Settlement, RepliCel may accelerate the expiry date of the Warrants by giving notice to the holders thereof and, in such case, the Warrants will expire on the 30th day after the date on which such notice is given to the holder.
The proposed Debt Settlement is subject to the approval of the TSXV and entry into debt settlement agreements with the creditors.
About RepliCel Life Sciences
RepliCel is a regenerative medicine company focused on developing autologous cell therapies that address conditions caused by a deficit of healthy cells required for normal tissue healing and function. The Company's product pipeline is comprised of two ongoing clinical trials (RCT-01 for tendon repair and RCS-01 for skin rejuvenation) as well as its RCH-01 hair restoration product under exclusive license by Shiseido Company for certain Asian countries.
All product candidates are based on RepliCel's innovative technology, utilizing cell populations isolated from a patient's healthy hair follicles. RepliCel has also developed a proprietary injection device (RCI-02) optimized for the administration of its products and licensable for use with other dermatology applications. Please visit www.replicel.com for additional information.
For more information, please contact:
CONTACT:
Lee Buckler, CEO and President
Telephone: 604-248-8693 / lee@replicel.com
Neither TSX Venture Exchange nor its Regulation Services Provider (as that term is defined in policies of the TSX Venture Exchange) accepts responsibility for the adequacy or accuracy of this release.