Press Release
Press Release
RepliCel Announces Completion of First Injections in Clinical Trial of RCS-01 for Skin Aging and UV-Damaged Skin
7 years ago
Dec 16, 2015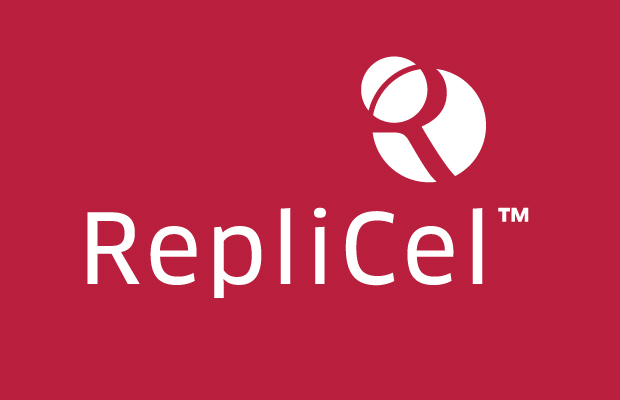 Phase 1 clinical trial investigating the use of a patient-specific cell-based dermal rejuvenation product (RCS-01) is scheduled to deliver data in late 2016
VANCOUVER, BC – December 17, 2015 – RepliCel Life Sciences Inc. (OTCQB: REPCF) (TSX.V: RP), a clinical stage regenerative medicine company focused on the development of autologous cell therapies, today announced that the first injections of study products have been completed in the phase 1 clinical study (NCT02391935) evaluating RCS-01, an autologous cell-based skin rejuvenation product. RepliCel is developing RCS-01 as a longer-lasting, more natural alternative to existing dermal fillers on the market which often have only short-term results.
RepliCel's RCS-01 cell therapy uses a participant's own replicated fibroblast cells, isolated from their hair follicles, to rebuild the collagen, elastin and other glycoproteins that provide structural support and stability to the skin's extracellular matrix – intended to return skin back to its youthful appearance.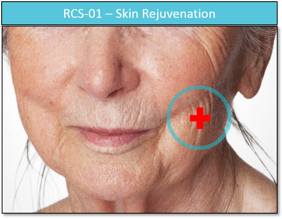 The single-centre study, being conducted in Germany, will evaluate the safety and tolerability of injecting RCS-01 into adult patients with aged and wrinkled skin.
"I am very pleased with the speed and efficiency with which the Düsseldorf team has been able to recruit participants for our RCS-01 trial," commented Darrell Panich, Vice President of Clinical Affairs. "Their efforts have allowed us to complete the first injections this week and have over half of the study compliment provide biopsies before the end of 2015. This will allow for study products to be manufactured during the Christmas break and for more injections to take place in the New Year. With their continued diligence, we anticipate a conclusion of the recruitment phase of the trial in early 2016."
Dr. Rolf Hoffmann, RepliCel's Chief Medical Officer, added: "The treatment of our first participants in this trial is a significant step in the clinical development of RCS-01 as we explore the product's ability to restore the dermal matrix of the skin. We believe RCS-01 represents a potential game changer in the treatment of wrinkles and aged skin, and may provide a viable minimally-invasive alternative to dermal fillers which have varying results and are not sustainable for long periods of time."
Trial Design
The study is projected to include 30 volunteer participants selected based on their health status, current/past medications and ability to adhere to protocol-related requirements. After providing informed consent, participants will be evaluated against the study inclusion/exclusion criteria and will provide blood samples for screening assessments. If selected for participation, four treatment evaluation sites will be identified on the buttocks – two on each side and a biopsy will be taken from the scalp from which RCS-01 will be prepared. Participants will be randomized into one of two treatment groups; one will receive injections of RCS-01, placebo and a 'sham' injection (a needle penetration without injection of liquid) while the other (placebo) group will only receive placebo and 'sham' injections. The primary purpose of this study is to assess the safety profile of RCS-01 injections. The study will also measure the impact RCS-01 injections have on skin markers related to aging through evaluation of gene expression profiles. The data collected from this trial will provide crucial information on the safety of injections RCS-01 and will provide a glimpse into how the product may improve the skin's appearance in areas of aesthetic importance. This data will also support the design of future clinical trials that will further evaluate the efficacy of RCS-01 in the treatment of UV-damaged/aged skin. For more details on the clinical trial click here.
About RepliCel Life Sciences
RepliCel is a regenerative medicine company focused on developing autologous cell therapies that address conditions caused by a deficit of healthy cells required for normal healing and function. The company's product pipeline is comprised of two ongoing clinical trials (RCT-01: tendon repair and RCS-01: skin rejuvenation) as well as its RCH-01: hair restoration product under exclusive license by Shiseido Company for certain Asian countries. All product candidates are based on RepliCel's innovative technology utilizing cell populations isolated from a patient's healthy hair follicles. The company has also developed a propriety injection device (RCI-02) optimized for the administration of its products and licensable for use with other dermatology applications. Visit www.replicel.com for additional information.
For more information, please contact:
CORPORATE/MEDIA:
Tammey George, Director of Communications
Telephone: 604-248-8696 / tg@replicel.com
INVESTOR RELATIONS:
Lee Buckler, VP Business & Corporate Development
Telephone: 604-248-8693 / lee@replicel.com
This press release contains forward-looking information that involve various risks and uncertainties regarding future events, including statements regarding our approach and our technology, expected and planned upcoming milestones and events, and the timing of trials. Such forward-looking information can include without limitation statements based on current expectations involving a number of risks and uncertainties and are not guarantees of future performance of RepliCel. There are numerous risks and uncertainties that could cause actual results and RepliCel's plans and objectives to differ materially from those expressed in the forward-looking information, including: delays enrolling clinical trial participants; negative results from the Company's clinical trials; the effects of government regulation on the Company's business; risks associated with the Company's ability to obtain and protect rights to its intellectual property; risks and uncertainties associated with the Company's ability to raise additional capital; and other factors beyond the Company's control. Actual results and future events could differ materially from those anticipated in such information. These and all subsequent written and oral forward-looking information are based on estimates and opinions of management on the dates they are made and are expressly qualified in their entirety by this notice. Except as required by law, RepliCel does not intend to update these forward-looking statements.
Neither TSX Venture Exchange nor its Regulation Services Provider (as that term is defined in policies of the TSX Venture Exchange) accepts responsibility for the adequacy or accuracy of this release.