Press Release
Press Release
RepliCel Announces 2014 Fourth Quarter and Year-End Financial Results
8 years ago
Apr 28, 2015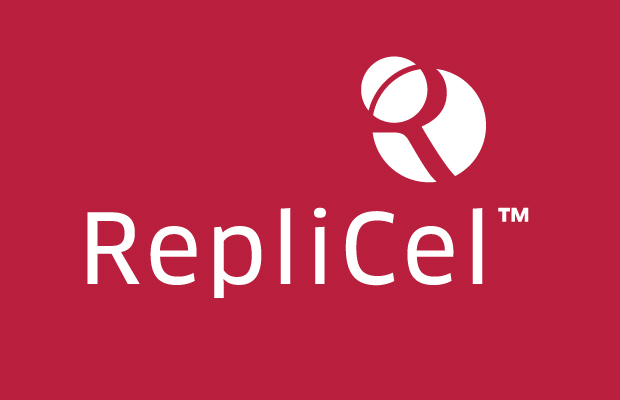 VANCOUVER, BC – April 29, 2015 – RepliCel Life Sciences Inc. (OTCQB: REPCF) (TSXV: RP), a clinical stage regenerative medicine company focused on the development of autologous cell therapies, today reported financial results for the year ended December 31, 2014 and provides a corporate update. The Company's financial statements and management report are available at www.sedar.com, www.edgar.com and at www.replicel.com.
"In 2014 RepliCel completed a significant expansion of its technology platform which has positioned the company for significant asset value creation in 2015. This includes our three cell therapy clinical programs, business development initiatives in Japan, our partner Shiseido's plans for their pattern baldness trial, and our next-generation dermal injector device. It also involves optimizing several select aspects of our manufacturing and consumables in anticipation of commercial scalability needs and production costs. Demonstrating the feasibility around manufacturing optimization for autologous cell therapies such as ours, de-risks and appreciates the value of our clinical assets for potential partners," stated David Hall, CEO of RepliCel.
"We remain committed to a business model that keeps the company lean, leverages outsourcing and commercialization through licenses held by strategic partners," stated Lee Buckler, RepliCel's Vice President of Business and Corporate Development. "To that end, we are actively moving forward with licensing discussions around all four of the products we currently have in development but most notably on the tendon and dermatology programs for the Japanese (and broader Asian) market. Japan's commitment to global leadership in regenerative medicine commercialization has created significant market pull for foreign cell therapy technologies like those being developed by RepliCel. This is particularly relevant for RepliCel as both our tendon and dermatology products could be made ready to file for clinical trials in Japan within a few months of completing a license. Given RepliCel's profile in Japan, based on its existing partnership with Shiseido, and the potential for earlier market access than is likely to exist anywhere else in the world, a focus on Japanese strategic partnerships for early geographically-focused licenses makes a lot of sense for our shareholders," concludes Buckler.
About the Japanese Regenerative Medicine Market
RepliCel's early entrance into the Japanese market, via its partnership in 2013 with Shiseido prior to the change in their regenerative medicine legislation, has established RepliCel as a regenerative medicine innovator in Japan. RepliCel is one of only a handful of foreign cell therapy companies already leveraging this rapidly emerging opportunity with an existing partnership and manufacturing footprint.
"Momentum is clearly building in the regenerative medicine industry and Japan has taken a leadership position. Recent cell therapy-related deals provide confirmation of this momentum and excellent metrics for us to reference," stated Hall.
2014 Milestones included:
January: Commenced trading on the TSX Venture Exchange
January: Granting of patent in Japan for hair follicle mesenchymal stem cells and their use
May: Partner, Shiseido, opens its cell processing facility in Kobe, Japan
June: Closed private placement financing with gross proceeds of $3.99M
September: Invited to Join the Centre for Commercialization of Regenerative Medicine Industry Consortium
October: Submitted clinical trial application to Health Canada for chronic Achilles tendinosis trial (RCT‑01)
December: Health Canada clearance for RCT-01 clinical trial
December: Third party publication provides validation of RepliCel's science related to the dermal sheath cup cells and their function
2015 Milestones to-date include:
February: Filed clinical trial application for skin rejuvenation trial (RCS-01) with the German competent regulatory authority
April: Launched chronic Achilles tendinosis trial (RCT-01)
Anticipated 2015 Milestones include:
 

Anticipated trial initiation for RCS-01 trial and 1H 2016 data readout
Anticipated 1H 2016 data readout for RCT-01 trial
Initiation of clinical trial for RCH-01 for the treatment of pattern baldness trial by Shiseido in Japan
Initiation of phase 2 clinical trial for RCH-01 for the treatment of pattern baldness trial by RepliCel in Germany
Finalization of second-generation dermal injector (RCI-02) prototype and testing data to support CE Mark approval submission to European regulators
Other developments related to:

establishing a clinical program for tendinosis in the United States
research regarding the potential for the allogeneic use of one of both of RepliCel cell-based products
demonstrating feasibility of next-generation, commercial-scale manufacturing optimization including closed and/or automated cell expansion technologies
a proprietary serum-free media
other licensing partnerships
2014 Year End Financial Results (CDN $)
Net loss for the year ended December 31, 2014 was $5,198,411 or $0.10 per share compared to a net loss of $28,572 or $nil per share for the comparable year ended 2013.
There was no revenue from operations for the year ended December 31, 2014. Revenue for the year ended December 31, 2013, was $4,120,400, attributed to completion of a Collaboration and Technology Transfer Agreement with Shiseido.
Research and development expenses totaled $1,942,877 for the year ended December 31, 2014 compared to $1,561,963 for the year ended December 31, 2013. The increase was primarily the result of advancing the pre-clinical work for RCT-01 and RCS-01, development of the RCI-02 injector device prototype, improvements in the cell replication process for RCH-01 in preparation for our submission to regulatory authorities and incremental expenditure on intellectual property.
General and administrative expenses totaled $3,267,739 for the year ended December 31, 2014 compared to $2,175,209 for the year ended December 31, 2013. The increase is primarily a result of the Company listing on the TSX Venture Exchange and an overall increase to operational activities in 2014.
RepliCel held $0.53 million in cash and $1.5 million in a guaranteed investment certificate as at December 31, 2014. This compares to cash and cash equivalents of $2.0 million at December 31, 2013.
As at April 28, 2015, there were 54,947,288 common shares issued and outstanding with 4,890,000 stock options and 7,970,055 share purchase warrants outstanding.
For more information please contact:
CORPORATE:
Lee Buckler, VP Business & Corporate Development
Telephone: 604-248-8693
lee@replicel.com
MEDIA:
Tammey George, Director of Communications
Telephone: 604-248-8696
tg@replicel.com
Neither the TSX Venture Exchange nor its Regulation Services Provider (as that term is defined in policies of the TSX Venture Exchange) accepts responsibility for the adequacy or accuracy of this release.
Notice Regarding Forward Looking Statements
This press release contains projections and forward-looking statements, as that term is defined under applicable securities laws. Statements in this press release, which are not purely historical, are forward-looking statements and include all statements under the heading "Anticipated 2015 Milestones". These statements are only predictions and involve known and unknown risks which may cause actual results and the Company's plans and objectives to differ materially from those expressed in the forward-looking information, including: negative results from the Company's clinical trials; the effects of government regulation on the Company's business; risks associated with Shiseido obtaining approval for its clinical trial; risks associated with the Company obtaining approval for its clinical trial in Germany; risks associated with the Company obtaining all necessary regulatory approvals; risks associated with the Company's ability to obtain and protect rights to its intellectual property; risks and uncertainties associated with the Company's ability to raise additional capital; and other factors beyond the Company's control. Although the Company believes that the expectations reflected in the forward-looking statements are reasonable, it cannot guarantee future results, levels of activity or performance. Further, any forward-looking statement speaks only as of the date on which such statement is made, and, except as required by applicable law, the Company undertakes no obligation to update any forward-looking statement to reflect events or circumstances after the date on which such statement is made or to reflect the occurrence of unanticipated events. New factors emerge from time to time, and it is not possible for management to predict all of such factors and to assess in advance the impact of such factors on the Company's business or the extent to which any factor, or combination of factors, may cause actual results to differ materially from those contained in any forward-looking statement. Readers should consult all of the information set forth herein and should also refer to the risk factor disclosure outlined in the Company's annual report on Form 20-F for the fiscal year ended December 31, 2014 and other periodic reports filed from time-to-time with the Securities and Exchange Commission on Edgar at www.sec.gov and with the British Columbia Securities Commission on Sedar at www.sedar.com.

REPLICEL LIFE SCIENCES INC.
AUDITED CONDENSED CONSOLIDATED STATEMENTS OF COMPREHENSIVE LOSS

| | | |
| --- | --- | --- |
|   | Year ended   |   |
|   | December 31, 2014  | December 31, 2013  |
| Revenue   |   |   |
| Licensing fees  | $ –  | $ 4,120,400  |
| Expenses  |   |   |
| Research and development  | 1,942,877  | 1,561,963  |
| General and administrative  | 3,267,739  | 2,175,209  |
| Income (loss) from operations  | (5,210,616)  | 383,228  |
| Other items:  |   |   |
| Change in fair value of warrants denominated in a foreign currency  | (7,695)  | (140,182)  |
| Foreign exchange gain (loss)  | 3,502  | (10,361)  |
| Interest income  | 16,398  | –  |
| Scientific research and development credit  | –  | 150,783  |
| Income tax  | –  | (412,040)  |
| Total comprehensive loss  | $ (5,198,411)  | $ (28,572)  |
| Basic and diluted loss per share  | $ (0.10)  | $ (0.00)  |
| Weighted average shares outstanding  | 50,904,852  | 45,246,932 |

AUDITED SELECTED CONSOLIDATED BALANCE SHEET DATA

| | | |
| --- | --- | --- |
|   | December 31, 2014 | December 31, 2013 |
|  Cash and cash equivalents |  $ 535,114 |  $ 1, 958, 005 |
|  Guaranteed Investment Certificate | 1, 5000, 000 | –  |
|  Total current assets | 2, 115, 405 | 2, 029, 077 |
|  Working Capital | 1, 783, 970 | 1, 659, 722 |
|  Total assets | 2, 141, 288 | 2, 052, 401 |
|  Total shareholders' equity | 1, 806, 220 | 1, 474, 659 |