Press Release
Press Release
Replicel and Shiseido Complete Collaboration and Technology Transfer Agreement on Technology for Treating Pattern Baldness
10 years ago
Jul 10, 2013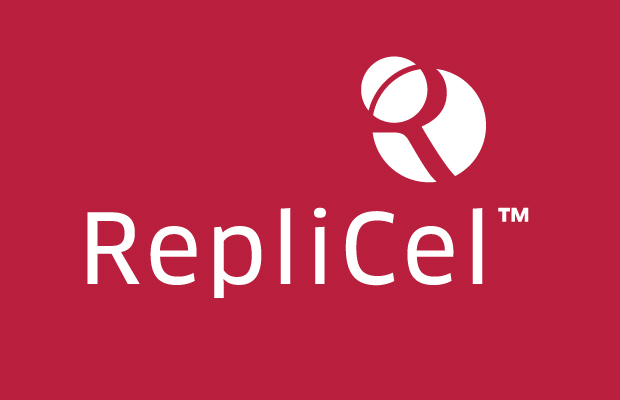 VANCOUVER, BC – July 11, 2013 – RepliCel Life Sciences Inc. (the "Company" or "RepliCel") (OTCBB: REPCF) (CNSX:RP) is pleased to report that it has completed the previously announced Collaboration and Technology Development Transfer Agreement (the "Agreement") with Shiseido Company, Limited ("Shiseido"). A joint steering committee will now be formed to oversee the transfer of the technology, knowhow and standard operating procedures. As defined by the Agreement, Shiseido will pay RepliCel an upfront fee of ¥400,000,000 (approx. CDN $4,200,000). In addition, Shiseido will pay RepliCel sales milestones amounts of up to ¥3,000,000,000 (approx. CDN $31,500,000) and royalties.
The Agreement gives Shiseido an exclusive geographic license to use RepliCel's RCH-01 hair regeneration technology in Japan, China, South Korea, Taiwan and the ASEAN countries representing a population of approximately 2.1 billion people. Shiseido and RepliCel will collaborate on the continued improvement of the technology and will conduct human clinical trials in each of their territories with the goal of commercializing a safe and effective hair regenerative treatment to help those suffering from pattern baldness and thinning hair.
David Hall, CEO of RepliCel commented, "This agreement gives RepliCel's RCH-01 hair regeneration technology important third-party validation from one of the most respected cosmetic companies in the world. In addition, the Japanese government has recently committed to establish a new approval process for regenerative medicine products focused on accelerating approval timelines. This changing regulatory environment enhances the strategic nature of our collaboration with Shiseido. In parallel with RepliCel's planned Phase II trial in Europe, the Shiseido license represents a second clinical pathway for the development of our RCH-01 technology."
"We look forward to working with Shiseido with its deep expertise in hair research. We anticipate that our collaborative efforts will support the continued improvement of our technology," stated Dr. Rolf Hoffmann, Chief Medical Officer of RepliCel. "This license represents the first of many development and collaboration agreements we intend to undertake around our broader platform of addressing cellular deficits in diseases such as pattern baldness and tendinosis," concluded Dr. Hoffmann.
Asia's Hair Loss Market
With the increasing awareness of baldness as a medical condition that can be treated; the demand for hair loss treatments has sharply risen; especially in the Asian market. For example, a study by the Peking University People's Hospital published in the British Journal of Dermatology in 2010 found that 21 percent of adult males and six percent of females in China suffer from hormone-driven hair loss. Furthermore, the International Society of Hair Restoration Surgery's (ISHRS) biennial survey of hair restoration physicians found that the number of hair restoration patients in Asia grew 345% from 2004 to 2010. Shiseido has also conducted research on hair and scalp concerns. Their survey of women living in Tokyo, Shanghai, Chengdu and Bangkok found that women aged 40+ commented that their hair was thinning.
RCH-01 Procedure
RCH-01 is a patented cellular replication and implantation technology designed to rejuvenate damaged and miniaturized hair follicles in balding scalp. This technology has been developed over ten years of research, experimentation and clinical trials. The mechanics of this technology involve the extraction of as few as 20 hair follicles from the back of a patient's scalp where healthy cycling hair follicles reside. Specific cells are isolated from hair follicles and are cultured in a current Good Manufacturing Practice compliant facility using the Company's proprietary cellular replication process. The cultured cells are reintroduced back into balding areas on a patient's scalp and are expected to rejuvenate damaged hair follicles leading to the growth of new healthy hair fibers.
About RepliCel Life Sciences
The Company is developing two autologous cell therapies; the first being a cellular treatment for androgenetic alopecia (pattern baldness); RCH-01; and the other being a cell therapy for the treatment of chronic tendon injuries (RCT-01). Both products are based on RepliCel's innovative technology which utilizes cells isolated from a patient's own healthy hair follicles to address specific cellular deficits. Each program is in the regulatory process of preparing for Phase II clinical trials. RepliCel's business model is to develop and license its technologies to fully integrated life science companies.
About Shiseido Company, Limited
Shiseido was established in 1872 as Japan's first Western-style pharmacy. Since then, the company has led the cosmetic technology and culture in Japan over more than 100 years. The company now aspires to become a "global player to represent Asia with origins in Japan" and operate businesses all over the world, including Europe, the U.S. and Asia. Its representative global brand, "SHISEIDO" is now sold in 89 countries and regions as of April 2013.
For more information please contact:
RepliCel Life Sciences Inc.
Tammey George, Director of Communications
Tel: 604-248-8696
tg@replicel.com
www.replicel.com
Notice Regarding Forward Looking Statements
This press release contains projections and forward-looking statements, as that term is defined under applicable securities laws. Statements in this press release, which are not purely historical, are forward-looking statements and include the following: (i) that the Company will conduct further human clinical trials; (ii) that ongoing research collaboration will be conducted by the Company and Shiseido for the continued improvement of the technology; (iii) that a commercial, safe and effective hair regenerative treatment will be developed and commercialized; (iv) that the Company and Shiseido will develop further improvements to the technology; (v) that the Company will undertake and enter into development and collaboration agreements for the development of its technologies; and (vi) and that the Company's technology will rejuvenate damaged hair follicles leading to the growth of new healthy hair fibers. These statements are only predictions and involve known and unknown risks which may cause actual results and the Company's plans and objectives to differ materially from those expressed in the forward-looking information, including: that negative results from the Company's clinical trials may impact further clinical trials, development, approval and commercialization of the technology; the effects of government regulation on the Company's business, including the future development of the technology; risks associated with the Company's ability to obtain and protect rights to its intellectual property; risks and uncertainties associated with the Company's ability to raise additional capital; that the Company may not be able to find other parties will to participate in the development and collaboration of its technologies, and other factors beyond the Company's control. Although the Company believes that the expectations reflected in the forward-looking statements are reasonable, it cannot guarantee future results, levels of activity or performance. Further, any forward-looking statement speaks only as of the date on which such statement is made, and, except as required by applicable law, the Company undertakes no obligation to update any forward-looking statement to reflect events or circumstances after the date on which such statement is made or to reflect the occurrence of unanticipated events. New factors emerge from time to time, and it is not possible for management to predict all of such factors and to assess in advance the impact of such factors on the Company's business or the extent to which any factor, or combination of factors, may cause actual results to differ materially from those contained in any forward-looking statement. Readers should consult all of the information set forth herein and should also refer to the risk factor disclosure outlined in the Company's annual report on Form 20-F for the fiscal year ended December 31, 2012 and other periodic reports filed from time-to-time with the Securities and Exchange Commission on Edgar at www.sec.gov and with the British Columbia Securities Commission on SEDAR at www.sedar.com.