As Seen In
As Seen In
Regenerative Medicine in Japan: CJ Partners' Colin Lee Novick
8 years ago
Aug 04, 2015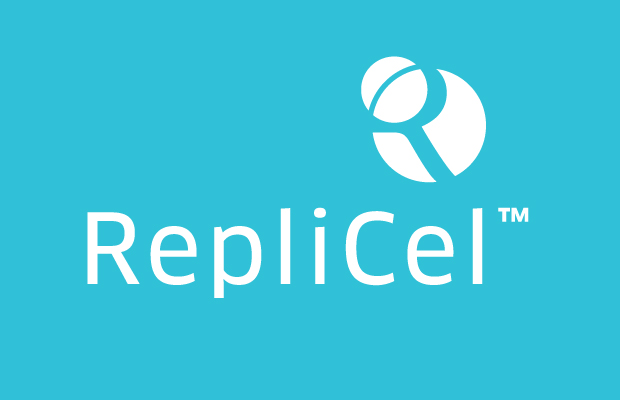 Source: Gail Dutton of The Life Sciences Report
Regenerative medicine is just beginning to be understood by governments and investors alike. Last autumn, new regulations took effect in Japan that promise to speed patient access to some of these new therapies. In this interview with The Life Sciences Report, Colin Lee Novick, managing partner with CJ PARTNERS, describes Japan's regenerative medicine frontier and lists investment-worthy companies that are pushing the boundaries.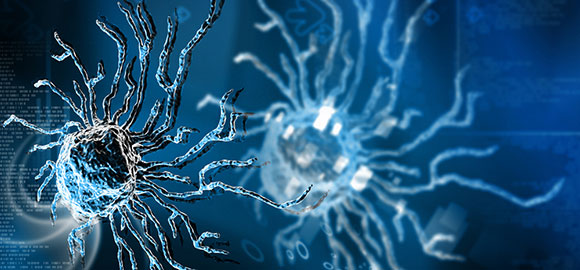 The Life Sciences Report: Japan's Pharmaceuticals and Medical Devices Agency (PMDA) has provided an expedited path to approval for regenerative therapies. How does that help propel Japanese regenerative medicine companies into the life sciences mainstream?
Colin Lee Novick: In terms of getting seed monies and technologies, the West has a much more vibrant venture capital environment, whereas Japan is heavily focused on university research. A lot of Japanese startups do preclinical and early clinical development studies at universities. Japan's equivalents to clinicaltrials.gov, for instance, show that research institutes and national universities perform almost all regenerative medicine clinical trials.
But there seems to be a belief in Japan that regenerative medicine may become the fourth pillar of medicine, joining small molecules, biotherapeutics and medical devices. Now that Japan has the framework in place, making regenerative medicine a success requires will, capital and some success stories.
I think the will is there. You can see it among the researchers. They're very excited, and a lot of Japanese—including Japanese companies, researchers, politicians and regulators—believe in it. The traditionally very cautious PMDA, and the Ministry of Economy, Trade and Industry (METI) are also on board.
Now the growth of the industry depends on obtaining funding, and seeing which companies will bring the more successful seeds of innovation to fruition. Currently, that means Japanese large pharma. Banks, traditionally, have been the Japanese funding vehicles of choice, but the banks are not in a position to make a big move. Therefore, Japanese companies must find ways to interest other investment options.
TLSR: Do you see venture capital playing a larger role in Japan?
CN: To be frank, I think foreign venture capital will catch on faster than Japanese venture capital. The first few infusions of capital into Japanese regenerative medicine probably will be from foreign capital entities. In that respect, Japan will be a follower. But in terms of establishing a regulatory framework, the country definitely has taken the lead.
TLSR: My understanding is that the new regenerative medicine regulations give conditional marketing approval for regenerative therapies before all the clinical trials are completed. How does that affect life sciences companies in Japan and globally?
CN: First, the PMDA has mentioned there is a slight misunderstanding as to the time-limited and conditional approvals mentioned in the legislation. There is not a separate pathway for regenerative therapies. The application form for any type of clinical trial in Japan is exactly the same.
But if the clinical trial is for regenerative medicine or cellular therapy, and if the therapy appears safe and efficacious after Phase 1 or Phase 2, the PMDA may, at its own discretion, grant conditional approval. Companies should not say they are aiming for conditional approval or try to influence the PMDA to grant it. That won't put a company in a positive light. Instead, companies might mention that they are hoping, should clinical trials present with the right type of data, that the PMDA may consider the therapies for conditional approval. It's a small difference, but when translated into Japanese, it is much more distinct.
"There seems to be a belief in Japan that regenerative medicine may become the fourth pillar of medicine."
How does the legislation affect both Japanese companies and Western companies? I'll begin with the Japanese. The smaller Japanese biotechs and venture companies don't realize how much the new laws have put Japan in the spotlight. As they understand this, I believe they will begin producing much more information in English, because they're not getting the attention of Japanese big pharma or the banks. These companies will begin looking for partners outside Japan. They offer new sources of innovation to Western companies and, when compared to similar companies in the West, they are not nearly as costly.
Many of these companies have amazing technology and some very advanced research, but it's all in Japanese, so it is relatively undiscovered.
The behemoths of the Japanese life sciences industry are the opposite. They aren't particularly interested in teaming up with smaller Japanese companies and positioning them as the centerpieces of their regenerative medicine strategies. This is because these smaller domestic firms do not generate the global media attention the larger companies want.
The smaller foreign biotechs want to partner with big names, like the recent Chugai Pharmaceutical Co. Ltd. (4519:TYO) and Athersys Inc. (ATHX:NASDAQ) announcement. The big names already have connections with the PMDA and can handle bringing foreign innovation into Japan. Deals with major players signal to international investors and markets that "we're here and we're making moves."
From a Japanese standpoint, the regenerative medicine laws serve as an impetus for both large and small foreign companies to find partners and bring their seeds to the Japanese market.
TLSR: Has the influx of American and European companies to Japan begun?
CN: They're excited, and they're moving into Japan from many jurisdictions. European companies are a bit slow to deal with Japan in regenerative, but that's to be expected because Europe already has a relatively advanced regulatory framework for regenerative and cellular medicines. The FDA, in contrast, is slower. That could help account for the many U.S., Canadian and Australian regenerative medicine firms we see here. But the Europeans will come, and they'll come relatively soon.
TLSR: What do you see in terms of opportunities for foreign companies to partner with Japanese companies?
CN: Not even the PMDA fully understands how this new law will pan out. Therefore, smaller foreign regenerative medicine companies looking to enter into Japan shouldn't go it alone.
Regulators—the PMDA or other parts of the Ministry of Health, Labor and Welfare (MHLW)—are looking for a success story, and they will be much more at ease if they're dealing with familiar faces—Chugai and not Athersys, or Shiseido Company Ltd. (4911:TYO) rather than its partner RepliCel Life Sciences Inc. (RP:TSX.V; REPCF:OTCQB).
"It's a longer game here in Japan, but if you stick with a company and work with it for the six extra months that it takes, you'll be rewarded."
In the Shiseido-RepliCel deal for hair regeneration, for instance, the MHLW's Regional Bureaus of Health and Welfare will appreciate RepliCel's presence because of its technology and understanding, but are more likely to deal with a Japanese company that they're used to talking with. They understand the same language, which makes things a lot easier.
Australia's Regeneus Ltd. (RGS:ASX) is actively seeking Japanese partners for its adipose-derived mesenchymal stem cell osteoarthritis drug, Progenza, and I suspect that others will follow in Regeneus' footsteps.
Large Western companies looking to enter Japan have an opportunity to work with smaller Japanese firms with amazing technology but limited capital. Rather than spending hundreds of millions of dollars to buy a regenerative medicine company in the U.S., you can get similar technology, modified to fit Japan's intellectual property positions, at a fraction of the price.
With constrained capital access, Japanese companies operate much leaner than many of their U.S. counterparts, leveraging the resources of topnotch universities at a cut-rate price. If foreign companies were to approach them with an amount larger than they could raise from the government, banks or traditional funding avenues—but still less than necessary to partner with a similar company in the U.S.—that would be very difficult for Japanese companies to refuse. It's a relatively easy way to enter the fledgling Japanese regenerative medicine market.
TLSR: How are Japanese companies repositioning themselves to take advantage of the new regulations?
CN: A couple of the larger companies, like Rohto Pharmaceutical Co. Ltd. (4527:TYO), Astellas Pharma Inc. (ALPMF:OTCPK; 4503:TYO) and also Otsuka Holdings Co. Ltd. (OTSKF:OTCPK; 4578:TYO), have set up internal teams that focus specifically on regenerative medicine.
"The regenerative medicine laws serve as an impetus for large and small foreign companies to find partners and bring seeds to the Japanese market."
Asahi Kasei Corp. (3407:TYO), a very large chemical company, is another good company to follow. It established a small team focused on developing a strategy to enter the regenerative medicine market, aside from its pharmaceutical subsidiary Asahi Kasei Pharma.
Some companies, like Takeda Pharmaceutical Co. Ltd. (TKPYY:OTCMKTS; 4502:TYO), have made statements indicating interest in regenerative medicine.
TLSR: What advantages do Japanese companies have entering Japan's regenerative market?
CN: The West is focused on the revised Pharmaceutical Affairs Act, but inside Japan, the focus is evenly split between that and the Act on the Safety of Regenerative Medicine (ASRM). The advantage Japanese companies have is their better understanding of the ASRM, so they are positioned to take advantage of it.
TLSR: What are the challenges of leveraging the ASRM?
CN: It's not necessarily wonderfully designed, so I suspect U.S. and European regulators may not accept data collected from trials or research conducted under the act.
TLSR: Why do you predict problems?
CN: While the Pharmaceutical Affairs Act calls for following standard international guidelines for good manufacturing practices (GMP) and good distribution practices (GDP), the ASRM doesn't. The ASRM allows medical institutions, at their discretion, to run clinical research and provide clinical and therapeutic treatments to patients using regenerative medicine and cellular therapies under a new umbrella framework overseen by the Health Policy Bureau rather than the PMDA. This may make it more difficult for Western regulators to accept that information.
TLSR: How many regenerative medicine clinical trials are underway in Japan now?
CN: Right now there are 340 stem cell-related trials listed on UMIN-CTR, which is one of the equivalents of clinicaltrials.gov. The vast majority are sponsored by a research institute or a national university.
TLSR: Do any themes emerge in terms of approach or therapeutic areas?
CN: The Japanese companies are focused on autologous stem cell therapy because of their early work with cell sheets—a flat scaffold on which cells were grown. That really hit the news here in Japan a few years ago, after Professor Shinya Yamanaka won the Nobel Prize for his work with iPSCs (induced pluripotent stem cells) in 2012.
TLSR: What companies should investors be watching?
CN: Japan Tissue Engineering Co. Ltd. (7774:TYO), a subsidiary of Fujifilm Holdings Corp. (4901:TYO), focuses on autologous stem cells. J-TEC has the only two regenerative medicine therapies that have been approved for use in Japan. One is called J-TEC Autologous Cultured Cartilage (JACC), and the other is J-TEC Autologous Cultured Epidermis (JACE).
Fujifilm, which just increased its stake in J-TEC to more than 50%, is now squarely in the regenerative medicine arena. In reinventing itself from a film company, I suspect Fujifilm may also be trying to position itself as a contract manufacturer.
Shionogi & Co. Ltd. (4507:TYO) is another promising company. If Takeda had a very successful younger brother, it would be Shionogi. Traditionally, the two have a similar feel in discussions and in terms of what makes them tick. They hold meetings the same way. They make decisions the same way. The main difference is that Takeda is becoming slightly more global now that it has brought in a Western CEO.
"The first few infusions of capital into Japanese regenerative medicine probably will be from foreign capital entities."
Then, of course, there's Rohto Pharmaceutical, a relative unknown outside of Japan. Rohto bought a state-of-the-art plant in Kyoto from Bayer AG (BAYRY:OTCMKTS; BAYN:XETRA) and is refurbishing a portion to manufacture adipose-derived mesenchymal stem cells.
Rohto is positioning itself to leverage this new wave of interest in regenerative medicine. This is an over-the-counter (OTC) drug and skin care product company, and is one of Japan's most respected and award-winning manufacturers within the OTC arena.
The manufacturing facility in its Kyoto research village is expected to be operational soon. Knowing Rohto, that facility will give other companies a very strong run for their money. If you're a foreign company and you want to manufacture something in Japan, Rohto should be on your list. The other contract cell manufacturers of note are Takara Bio Inc. (4974:TYO) and Medinet Co. Ltd. (2370:TYO).
I also follow I'rom Group Co. Ltd. (2372:TYO). I'rom was founded in the mid-1990s to provide clinical trials support for physicians and hospitals. It expanded into the clinical research organization (CRO) business and then to medical mall development, while keeping an eye on a Japanese government regenerative medicine project that eventually became ID Pharma Co. Ltd.
ID Pharma's primary platform technology is an RNA sendai virus vector. Unlike DNA vectors (like the often-used adenoviral vectors), RNA vectors do not pose the risk of integrating with the host's DNA. A simian immunovirus vector also is in development as a secondary platform technology.
The company's portfolio also includes more than a dozen drugs—for example, prophylactic and therapeutic AIDS vaccines, some of which are being developed in close collaboration with the International AIDS Vaccine Initiative. The company is also developing glaucoma therapeutics. Its lead compound, however, is DVC1-0101 to treat critical limb ischemia and intermittent claudication. [Editor's note: I'rom Group owns 22.22% of CJ PARTNERS Inc.]
A couple more companies that investors should consider, either as investment prospects or as comparison points, are PharmaBio Corp. (private), which is partnered with an Australian company called Cell Therapies Pty Ltd. (private), and Nikon Corp. (7731:TYO), which is partnered with Lonza Group AG (LONN:SIX; LO3:FSE; LZAGF:OTCPK).
TLSR: What milestones should investors watch for in the coming months to gauge the success of these companies in this new environment?
CN: I would be on the lookout for whether JCR Pharmaceuticals Co. Ltd.'s (4552:TYO) product for graft-versus-host disease (a preparation of mesenchymal stem cells dubbed JR-031 in Japan, and Prochymal elsewhere) receives a regular approval—which I expect—or receives conditional approval. If it receives conditional approval, it will set a precedent. What must be shown in terms of probable efficacy to receive conditional approval remains to be seen, so watch this approval closely.
Also watch announcements from the major Japanese companies to see how they are investing in regenerative medicine, and watch the companies foreign investors are partnering with.
TLSR: How does your personal history add value in your business?
CN: I'm a third culture kid. My brother, sister, and I came to Japan when we were very young. My father was a U.S. Navy officer. Early on, my parents decided we needed to learn Japanese; I still speak marginally better Japanese, especially when it comes to business, as most of my business career has been here in Japan.
How does that translate into value for our companies and clients? At my previous company, SMBC Nikko Securities Inc., I noticed Japanese companies negotiating with foreign companies inevitably were less successful because the conversations inevitably were in English. Therefore, we provide the Japanese with a conduit for better negotiations.
"The Japanese companies are focused on autologous stem cell therapy because of their early work with cell sheets."
For foreign companies, the major challenge is that Japanese negotiations move at a much slower pace than in the West. When working with Western companies, I must explain that even signing a confidentiality agreement is a big deal for the Japanese because it's a sign of interest. People in Japan need to be seriously interested in the opportunity before they will sign a nondisclosure agreement. Once signed though, you can consider the deal to be further along than at a similar junction in a traditional "Western" deal.
It's a longer game here in Japan, but if you stick with a company and work with it for the six extra months that it takes, you'll be rewarded. Too many Western companies pull out too soon when trying to strike a deal with a Japanese company.
TLSR: Do you have any parting thoughts for our readers?
CN: Growing up in Japan and understanding the Japanese culture, I realize Japan can be frustrating. It's a very difficult nut to crack. But it's the second largest pharmaceutical market on the planet. It has an aging society. It's very affluent. And it has one of the best healthcare plans in the world.
The gentleman's agreement still exists in Japanese business, which is why it takes a long time for Japanese executives to make a decision. But if you stick with it, take the time and use the resources necessary to find a good partner here in Japan, it can be a very rewarding market.
There are between 200 and 300 noteworthy Japanese companies operating in the pharmaceutical market. That makes it likely that a foreign company will find a partner with the right connections to industry, physicians and hospitals and, importantly, the right emotional quotient, so the partnership can work for years.
I would advise companies that have tried to enter Japan before, and given up, to try again. Consultants like myself can help. The Japan External Trade Organization (JETRO) is another good place to start. If Japan isn't on your radar, put it on your radar. Japan is going places with regenerative medicine.
TLSR: Thank you for sharing your insights.
Colin Lee Novick is cofounder and managing director of CJ PARTNERS. As an American born in South Korea and raised in Japan, Novick matriculated from Japanese public school to study at Cornell University. After working as a management consultant at Deloitte Tohmatsu Consulting within the Financial Services Industry Group for three years, Novick sought out a new industry at SMBC Nikko Securities, where he facilitated mergers and acquisitions. In 2012, Novick and cross-cultural colleague Jason David Sieger founded CJ PARTNERS Inc. to assist in Japan Inc.'s development.