Press Release
Press Release
Prominent Skin Aging Researcher Provides Insights into RepliCel's Clinical Data
6 years ago
Aug 09, 2017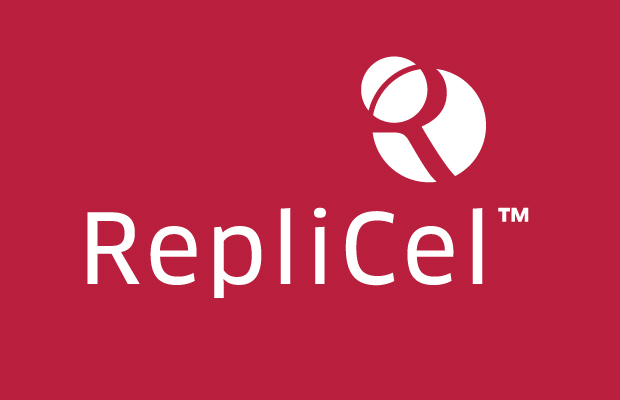 "We believe that this novel therapy has the potential to rejuvenate skin in a way we've never seen before", states key opinion leader in dermatology research
Dusseldorf, Germany – August 10, 2017 – Following an interview with Prof. Dr. med Jean Krutmann, one of the world's leading researchers on skin aging, RepliCel Life Sciences Inc. (OTCQB: REPCF) (TSXV: RP) (FRA: P6P2) ("RepliCel" or the "Company") is pleased to provide the following insights regarding the data from RepliCel's recent clinical study of RCS-01 for aging and sun-damaged skin.
Q: In your center, a phase 1 trial has been performed to assess the safety of an autologous cell product against skin aging. Can you tell us why, in your opinion, the data from this trial suggests to you that such a cell treatment has the potential to treat signs of skin aging?
Prof. Dr. med Jean Krutmann: I am personally very interested in this approach because it represents, to the best of my knowledge, the first cell-based treatment option for skin aging. I had the privilege to oversee the conduct of the phase 1 trial of this product in our Institute. In addition to the results indicating that the therapy is safe to use in humans, we observed in the data from this study that several molecular biomarkers of skin aging significantly improved in areas treated with the cell therapy, as compared to placebo-treated skin.
Q: What do you see as the advantage of cell treatment, compared to other modalities?
Prof. Dr. med Jean Krutmann: The novelty of this cell treatment is that it directly affects and interacts with the dermis and is capable of modulating gene expression in the treated skin. For us this means we expect it will likely show long-term effects on the aesthetic effects of skin aging – in other words, positively impact the skin wrinkles and appearance.
Q: In addition to safety parameters, expression of several molecular markers was assessed as well. What was the purpose of this?
Prof. Dr. med Jean Krutmann: The molecular markers assessed in this study were all related to skin aging. The data suggests the cell therapy can affect the marker expression in a way which indicates that skin aging can be counteracted by being treated with this product. In other words, we believe the data indicates the effects of skin aging can potentially be reversed.
Q: Could you give us your expert opinion about the results?
Prof. Dr. med Jean Krutmann: As a scientist specializing in skin aging and having studied a wide variety of different types of products, I am struck by the efficacy of the treatment. Although the number of study participants was limited, we obtained significant results as compared with placebo-treated skin. For example, we looked for Collagen-1 transcripts in cell-treated versus placebo-treated skin and found a remarkable, statistically significant up-regulation (increase) of collagens in the cell-treated skin. This is very remarkable to see in such a small trial and suggests to me that this product might be very effective in countering the effects of skin aging.
Q: What would be in your view the next steps?
Prof. Dr. med Jean Krutmann: The next natural step is a phase 2 study to directly look at the efficacy of the cell therapy for the treatment of pre-existing clinical signs of skin aging. One of the things being considered is accompanying the clinical study with a research study to provide further insights into the underlying anti-aging mechanisms. Already plans are being finalized for both projects. We believe that this novel therapy has the potential to rejuvenate skin in a way we've never seen before.
About Aging and UV-damaged Skin Markets
Ultra-violet (UV) light exposure from the sun is responsible for up to 80% of visible facial skin aging. According to statistics from the American Society for Plastic Surgeons, $2.5 billion was spent on facial aesthetics in 2013 and this is predicted to grow to over $5.4 billion by 2020. Dermal filler procedures are growing over 15% annually.
About the RCS-01 Study
The clinical trial cited by Prof. Dr. med Jean Krutmann is a randomized, double-blind, placebo-controlled, single-centre, phase I study evaluating RCS-01 for the treatment of aging and sun-damaged skin. Recently, statistically and clinically significant positive data was released from the interim analysis of this phase I study. The data revealed a nearly two-fold increase in gene expression of collagen-related biomarkers in the skin, after a single injection of RCS-01. The study observed the impact of the injection on ten different biomarkers that, in peer-reviewed medical literature, are highly correlated with skin aging and chronically sun-damaged skin. Notably, gene expression markers, such as tissue inhibitor of metalloproteinases (TIMP), showed significant changes expected to correlate with increased collagen fibers. Increased collagen production, and reduced collagen degradation, is associated with fewer wrinkles and the repair of sun-damaged skin. Further details are available at http://replicel.com/20170404/.
About Prof. Dr. med Jean Krutmann
Prof Dr. med Jean Krutmann is Professor of Dermatology and Environmental Medicine and Director of the IUF Leibniz Research Institute for Environmental Medicine at the Heinrich-Heine-University Düsseldorf. He is a coordinator of the Leibniz Research Alliance "Healthy Aging" (a strategic alliance of 23 Leibniz institutes). His research is in the field of derma-toxicology and immune-dermatology with special emphasis on environmentally-induced skin diseases and skin aging. Prof. Krutmann is author or co-author of more than 400 papers. He is the recipient of the International Arnold-Rikli-Award, the Albert Fleckenstein Award, the Paul Gerson Unna Award, the Oscar Gans Award, the C.E.R.I.E.S. Research Support Award, the Dermopharmacy Innovation Award and the Xu Guang Qi Lecturer Award. He is a visiting and adjunct professor at the Nagoya City University, Japan, Case Western Reserve University, Cleveland, Ohio, University of Alabama, Birmingham, AL, USA, and Fudan University, Shanghai, China. He is a member of the National Academy of Science of Germany. He is a clinical consultant to RepliCel Life Sciences, Inc.
About RepliCel Life Sciences
RepliCel is a regenerative medicine company focused on developing autologous cell therapies that address conditions caused by a deficit of healthy cells required for normal tissue healing and function. The Company's product pipeline is comprised of three clinical-stage products: RCT-01 for tendon repair, RCS-01 for skin rejuvenation and RCH-01 for hair restoration. RCH-01 is under exclusive license by Shiseido Company for certain Asian countries. All product candidates are based on RepliCel's innovative technology, utilizing cell populations isolated from a patient's healthy hair follicles.
RepliCel is also developing a proprietary injection device (RCI-02) optimized for the administration of its products and licensable for use with other dermatology applications. Please visit http://replicel.com/ for additional information.
For more information, please contact:
Lee Buckler, CEO and President
Telephone: 604-248-8693 / info@replicel.com
Forward-looking information
Certain statements in this news release are forward-looking statements, which reflect the expectations of management regarding the potential effects of RCS-01 on skin aging. Forward-looking statements consist of statements that are not purely historical, including any statements regarding beliefs, plans, expectations or intentions regarding the future. Forward looking statements in this news release include: statements relating to the anti-aging potential of RCS-01, its ability to show long term aesthetic effects on skin aging; its ability to counteract skin aging and revise the effects of skin aging; the Company's expectation that significant changes to gene expression markers are expected to correlate with increased collagen fibers; that increased collagen production and reduced collagen degradation should potentially lead to fewer wrinkles and the repair of sun-damaged skin; that the RCS-01 therapy is a novel therapy that has the potential to rejuvenate skin in a way never seen before; the potential correlation between changes in biomarkers and clinically important endpoints; that the Company will conduct a phase 2 study; the potential application for other aesthetic products; and the expected timing of return of trial participants for analysis and the process to be undertaken in connection with same. These statements are only predictions and involve known and unknown risks which may cause actual results and the Company's plans and objectives to differ materially from those expressed in the forward-looking statements, including: the risk that there will be delays enrolling clinical trial participants; the risk that the Company will receive negative results from the Company's clinical trials; the effects of government regulation on the Company's business; risks associated with future approvals for clinical trials; risks associated with the Company obtaining approval for its clinical trial in Germany; risks associated with the Company obtaining all necessary regulatory approvals for its various programs in Canada, the USA and Germany; risks associated with the Company's ability to obtain and protect rights to its intellectual property; risks and uncertainties in connection with the outstanding issues alleged by Shiseido in connection with the License and Co-development Agreement; risks and uncertainties associated with the Company's ability to raise additional capital; and other factors beyond the Company's control. Although the Company believes that the expectations reflected in the forward-looking statements are reasonable, it cannot guarantee future results, levels of activity or performance. Further, any forward-looking statement speaks only as of the date on which such statement is made and, except as required by applicable law, the Company undertakes no obligation to update any forward-looking statement to reflect events or circumstances after the date on which such statement is made or to reflect the occurrence of unanticipated events. New factors emerge from time to time, and it is not possible for management to predict all of such factors and to assess in advance the impact of such factors on the Company's business or the extent to which any factor, or combination of factors, may cause actual results to differ materially from those contained in any forward-looking statement. Readers should consult all of the information set forth herein and should also refer to the risk factor disclosure outlined in the Company's annual report on Form 20-F for the fiscal year ended December 31, 2015 and other periodic reports filed from time-to-time with the Securities and Exchange Commission on Edgar at www.sec.gov and with the British Columbia Securities Commission on SEDAR at www.sedar.com.
Neither TSX Venture Exchange nor its Regulation Services Provider (as that term is defined in policies of the TSX Venture Exchange) accepts responsibility for the adequacy or accuracy of this release.