As Seen In
As Seen In
Midas Letter Interviews CEO David Hall
8 years ago
Oct 23, 2014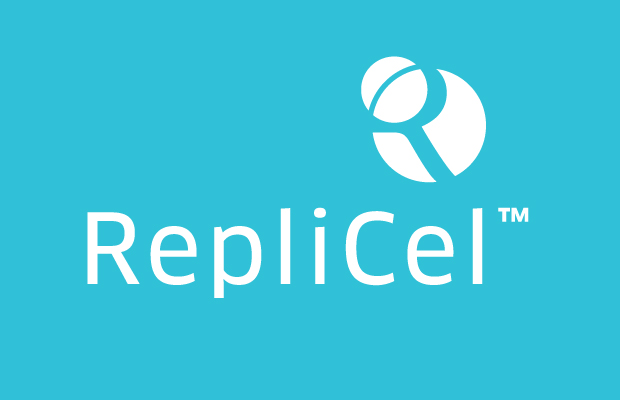 To listen to the full interview podcast and read the transcript click here: Midas Letter Interviews David Hall

Full Transcript:
James West: Let's start off with an overview of exactly what the value proposition is for investors in RepliCel?
David Hall: RepliCel Life Sciences is an autologous cell therapy company that is developing treatments for aging and sun-damaged skin, chronic tendinosis…so any kind of tendon injury that people can imagine, and pattern baldness for males and females. I suppose the near-term catalytic investment proposition is that we're within days of filing a clinical trial for chronic tendinosis in Canada, and that will be followed in a few weeks with a filing for a clinical trial in Europe for aging and sun-damaged skin, and then later on this year we'll get into our Phase II trial for pattern baldness. So a lot of things happening.
James West: Yeah. That's quite a broad mix of applications for one product. What is the essential technology? What is it all centered around?
David Hall: The technology comes from isolating specific cells from the human hair follicle. In the case of treating chronic tendinosis or sun-damaged skin, it all relates to a cell called a fibroblast, which we isolate from the sheath of a hair follicle, and these particular fibroblasts – which can also be isolated from other parts of the body – these particular fibroblasts are particularly proficient at producing type I collagen, which is the major substance structure of a tendon – it's about 90% of the tendon – and of the skin itself. So in the case of a tendon, we're healing that chronic wound, in the case of sun-damaged skin, we're actually re-establishing the volume of fibroblasts in the dermis that produce the required proteins and type I collagen to give skin texture. So kind of like turning the clock back, if you will, for our aging and sun-damaged skin program.
James West: Interesting. Okay so how does RepliCel monetize this technology?
David Hall: It's very straight forward. The company is designed to produce data on safety and efficacy, and take that data and go out and partner it. It is a platform technology where we can take our cells into other indications. Really if you demonstrate safety and efficacy in one fibroblast indication, for example, you'll be able to take it into a bunch of other things like all of the different tendons, all of the different skin issues including scarring and acne, and burns and all sorts of issues with the skin, as well as things like periodontal disease which is a growing concern for health populations and health payers these days. And of course in terms of pattern baldness, we've already monetized it in the sense that we've licensed to Shiseido Corporation for Japan and Southeast Asia our cell treatment for pattern baldness, and they themselves are starting their own clinical trials in the not-to-distant future, so there'll be two clinical trials developing dosing and frequency for that treatment. And once you get that kind of data, you can turn around and sell it for up-front payments for ongoing royalty payments, various sales milestones payments – so there's lots of ways to monetize it. What we're not doing is going out and building big factories and trying to build sales forces ourselves. The greatest value for the shareholder is actually to license this technology out at that sort of Phase II data point, of which we'll get two sets of data next year that will be in that area.
James West: Okay so are you – is there substantial revenue at this point?
David Hall: Ah, no it's a capital consumer like most biotech's, although we did take a $4 million up-front payment from Shiseido, but that's the nature of this game. You consume capital to a certain point in time, and then you produce data that says, well, this is now worth $100 million, $200 million, $300 million, $400 million – those are the kinds of metrics that you get in a biotech company. We know that for example on the derm side of the world, there's already been one program approved for a company called Fibrocell (NASDAQ:FCSC) with respect to the smile lines in the face. So we know we can get approved through the FDA – that's not a problem. And we think we have a much more prolific cell in terms of the fibroblast that we're using. There are partnerships – lots of partnerships – that are coming into the regenerative medicine space. There's market cap companies like Mesoblast Ltd. (ASX:MSB) (OTCMKTS:MBLTY) that's over $1 billion, so there's a vast array of market caps, but all of those examples as you get larger, all relate to delivering data, getting into clinics where there's anticipation of data. It's not unlike the junior oil and gas business, or a mining property, where there's drilling, and you get that early evidence of an asset, and then you have to drill it out, and so we're in the process of drilling it out, because we have that early asset. That's probably a good analogy.
James West: Mm-hmm. Okay so let's talk about that a bit. So analogous to what major market cap companies did you say that RepliCel is similar to?
David Hall: As I said, Fibrocell has a market cap around $100 million. They have a fibroblast treatment for the face – that's one of our indications that we think we can improve on. There's companies like Mesoblast Limited (ASX:MSB; USOTC:MBLTY) that are over $1 billion and they're much more sophisticated – well not necessarily more sophisticated – they're using bone marrow derived mesenchymal stem cells. We're actually just using a target cell and we're just making more of them. So we have a lower safety hurdle, but that's an example of a company that is a leading one. And then there's, other companies in between, like the Israeli company called Pluristem Therapeutics Inc. (NASDAQ:PSTI) – Nasdaq-listed, $200 million market cap, and they're basically using placenta-derived stem cells. What we're doing in contrast to all these other companies, is just simply taking a specific cell from the patient, and making more of them, and then moving them into the area where they're required. So in the case of tendinosis, there's a lack of these fibroblasts, and we can isolate really prolific fibroblasts, and replicate them and stick them directly into the wound.
The same concept as with the skin, or with a burn or with scarring acne. And with the case of pattern baldness, there is a specific cell that is missing in those people who are affected by androgen – it's called a 'dermal sheath cup cell'. We take androgen insensitive dermal sheath cup cells from the back of the head, replicate them and then inject them into the top to replenish a population of unhealthy dermal sheath cup cells to rejuvenate the hair follicle that's been losing the thickness and the size of the fiber growth that comes from that hair follicle. So it's really elegantly simple science, and it's just a matter of us executing now, and that's what we're doing. We're going into two clinical trials, our Japanese partner will start one later this year, so a lot of activity.
James West: Okay so let's focus for a moment on the pattern baldness concept. I mean I would just think that if you came up with a cure, I mean a real cure, for pattern baldness that you would have yourself a very valuable company on your hands. Now has your strategy or your approach to pattern baldness been tested on human beings at this point?
David Hall:Yes. We actually did a 16 patient Phase 1 study, which is the basis of the data that we're using for our Phase 2 study, as well as the data that's being used by Shiseido Company in Japan to file for their trials. So in that safety trial that was 16 patients – only 16 data points – we had an average density growth in 6 months, which is all the trial went for in terms of the safety measurements – of 11.8%. Now, by contrast, the very best you get with the current drug therapies of Minoxidil or Rogaine – is about 16% and Finisteride, which is for Alapecia, is only about 14%. And those are over 12 months. So we know that we're going in the right direction in terms of the density, and indeed about 70% of the responders were above 10%. And they averaged around almost 15%.
So we know we're going in the right direction, and that was only with 16 patients. Now, the next step for us, is a 160-patient trial that will measure frequency and dosage. We need to determine if you have to give more than one injection to get a serial conversion of healthy hair follicles? And the other aspect is determining the best dosage so we will be testing three different doses. And that's going to give us 390 data points versus the 16 that we had before, so we know we'll have far greater data that will tell us what is the dose and what is the frequency, in order to treat somebody and get their hair follicles basically converted over to a population of androgen-insensitive cells. And androgen is the problem. No one knows why, but in some people androgen causes pattern baldness, and in some cases androgen causes people to have undesirable growth on different parts of their body. You know, it's just how humans are. But we do know that the cells at the back of the head are completely androgen insensitive, and if you take those cells, replicate them, and put them up into the area of the pattern baldness, the goal is to let that population recruite into every hair follicle fiber cycle, and basically rejuvenate the population of cells that have been previously compromised by androgen. Again, very simple concept – now we just have to execute and figure out what dose, and what frequency.
James West: Yeah okay so is it looking to you like a complete cure? I mean so is a guy who's bald as a cue ball going to be able to grow hair down to his butt? Is that what we're talking about here?
David Hall: Yeah I mean that's the point…based on the 16 patients that we tested, we were able to do a $35 million deal with Shiseido Corporation; $4 million up front, and $31 million in milestones and then ongoing royalties for Japan alone, and South Asia. So we really attracted a big company – they are the fourth biggest cosmetic company in the world – to the elegance of the science. And the outcome is yes – to simply change the outcome of pattern baldness. So if you think of yourself…the back of your head has hair follicles that produce fiber. The problem is that on the top of the head, over the years, your hair follicles, the cells called dermal sheath cups at the bottom of those hair follicles in the top of your head – they have been compromised by androgen. But the back of your head has hair follicles that are completely androgen insensitive, so we're taking those cells – the cells from those follicles, it's a single maybe two suture punch biopsy, and isolating those androgen-insensitive cells, and making them into millions, and then injecting them back up into the scalp. And every hair fibre cycle that you have causes the cells to turn over, and now we're integrating these cells that are insensitive to androgen. So if we get the right dose, which is what we're doing right now, and you have to get the right frequency, in other words do you have to take more than one injection – then the logical conclusion is that you get a complete serial conversion to a healthy hair follicle which you had when you were younger. And that's kind of the goal. And it makes sense scientifically, but the challenge is you've got to figure out the dose and frequency, and that's just a matter of trying.
James West: So the short answer to the original question then is 'maybe'. Maybe this is a complete cure?
David Hall: Well if it works, then it's a cure. I mean you no longer have cells that are affected by androgen running in your hair follicle on top of your head. So that is a permanent solution. It's not like you're taking a drug, which basically juices the performance of what cells are left, but it doesn't actually change the inevitable outcome. We're changing, we're going to reverse and change the inevitable outcome, so those hair follicles no longer are compromised by androgen. That is the goal, and as I said it's a matter of dose, and frequency that we're trying to figure out between ourselves and Shiseido.
James West: Well that's great…that's a perfect first interview. We're going to catch up with you in about another quarter and see how you're making out. Thank you for joining us today.