As Seen In
As Seen In
Japan's Take on Regenerative Medicine: Early Commercialization, Early Reimbursement
8 years ago
Apr 26, 2015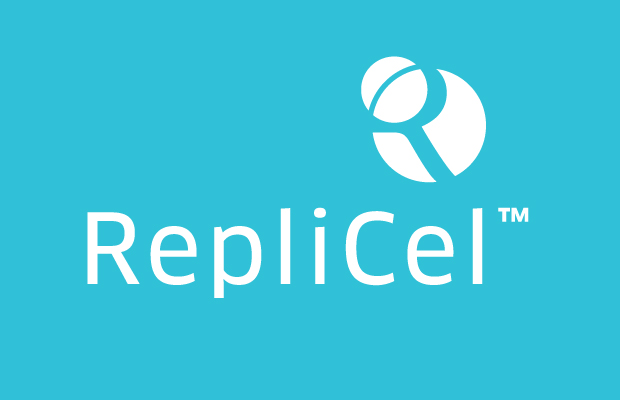 By Gail Dutton, Contributing Editor
Follow Me On Twitter @GailLdutton
New regulations accelerating the approval of regenerative therapeutics in Japan took effect Nov. 25, 2014, propelling that nation onto the radar screens of life sciences companies around the world. The chief benefit of these new rules is that they enable companies to receive conditional marketing approval and generate revenue from regenerative products while trials are being conducted.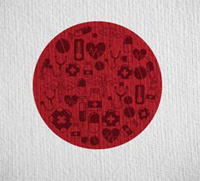 "A lot of people here (in the U.S.) don't know about it," says Gil Van Bokkelen, Ph.D., CEO and chairman of Athersys and ex officio chair of the Alliance for Regenerative Medicine. "As more visibility and tangible progress is generated, I think it will create a lot of additional interest and excitement."
The acceleration of regenerative medicine development and commercialization is part of the economic revitalization plan – "Abenomics" – launched by Prime Minister Shinzō Abe in 2012. That plan also includes ¥110 ($1 billion) in funding for stem cell research.
"Regenerative medicine is a huge issue for Japan. Half the population is over age 50, but regenerative medicines have been limited because of the difficulty getting through Japan's Pharmaceuticals and Medical Devices Agency (PMDA)," notes David Hall, CEO, RepliCel.
For example, Karine Kleinhaus, M.D., MPH, divisional VP for North America at Pluristem Therapeutics, explains, as of May 2014, there were only two approved allogenic cell therapy products and fewer than 15 clinical trials. "Japan's goal is to increase the number of approved cell therapy products, expand targeted indications, and extend its capabilities from manufacturing to bedside. Partnering interest from Japanese pharmaceutical companies is strong."
TWO NEW REGENERATIVE MEDICINE LAWS
Japan's new regenerative medicine legislation is actually two separate laws. Law No. 84/2013 amends the Pharmaceutical Affairs Act, renamed the Pharmaceutical and Medical Device (PMD) Act, and pertains to the commercial development of regenerative therapeutics. Law 85/2013, the Safety of Regenerative Medicine Act, deals with clinical and physician-led research.
The PMD Act defines regenerative medicine as cultured or processed human or animal cells, or transgenic cells, used to reconstruct, repair, or form structures or functions in the human body, or to treat or prevent human diseases.
Gene therapies also are covered by that act, providing they are at least equivalent to cellular and tissue-based products and meet either the FDA definition of gene therapy or the EU definition of advanced-therapy medicinal products.
This law speeds therapeutics to market by allowing conditional marketing authorization. For example, Hall says, "A 20-person trial that shows safety and is predictive of efficacy is sufficient to get conditional approval for seven years, without needing placebo trials. Efficacy will be determined by the market. The new regulations dramatically change the pathway toward revenue."
During the seven-year conditional approval period, companies are expected to continue filing data. By the end of that period, they must either apply for final marketing approval (the equivalent of a BLA [Biologic License Application]) or withdraw the product.
The companion law, the Safety of Regenerative Medicine Act, governs clinical and physician-sponsored research. It allows cells to be processed outside hospitals for safer and faster manufacturing. Oversight is provided through tier-based, risk-dependent analysis, and through accreditation of cell-processing centers.
JAPANESE TRIALS NICE BUT NOT NECESSARY
"Our understanding of the PMD Act is that the PMDA is looking for more than just a Phase 1-type analysis. It would like to see a record of safety and some meaningful evidence of therapeutic benefit," Van Bokkelen says.
In effect, that means "The option of going to market is after a solid Phase 2 trial," Kleinhaus concludes. "Meanwhile, post-commercialization and observational studies must be conducted."
"We are likely to see a meaningful increase in clinical trial activity in Japan as a result of this new framework," Van Bokkelen says. Although the regulations don't specify that trials must be conducted in Japan, the PMDA is clearly guiding sponsors toward running a clinical trial in Japan.
"Policymakers in Japan realized regenerative medicine has tremendous potential to address serious areas of unmet medical need that impact their national healthcare system," Van Bokkelen says. "By encouraging clinical development, they simultaneously are promoting innovation, the creation of more effective healthcare solutions, and economic development."
WESTERN COMPANIES IN JAPAN
A handful of companies have ventures underway in Japan, including Athersys, RepliCel, Pluristem, and Mesoblast.
The new regulations already have affected Athersys in a major way. In March, the company announced a partnership with Japan's Chugai Pharmaceuticals to develop MultiStem to treat ischemic stroke patients in Japan. That deal's potential value exceeds $200 million even before double-digit royalties and payments for manufactured products are added. "That deal might not have happened without Japan's greater emphasis on regenerative medicine," Van Bokkelen says.
Athersys began laying the groundwork for this deal soon after the bills passed the Diet (Japan's bicameral legislature), working with Japan's PMDA to prepare to initiate clinical trials. "That's a real priority for us," Van Bokkelen says. Now Athersys is reviewing clinical trial results with Chugai and the PMDA while continuing to pursue other clinical programs.
RepliCel and its Japanese partner Shishedo already have trials underway for RCH-01, a therapy to reverse pattern baldness in men and women. A year ago, Shishedo opened a cell manufacturing facility dedicated to R&D and the commercialization of RCH-01.
Hall says he envisions a straightforward path to commercialization in Japan because, "We're not using embryonic stem cells or conducting induced pluripotent stem cell therapy. We're addressing a deficit of fibroblasts or dermal cup cells." Cells are removed from the back of the scalp, isolated, replicated into the millions, and injected where needed, causing new hair follicles to grow.
"We can get more data faster in Japan, and then can license them [these products] in the West," Hall says. "Therefore, it's very attractive to go there."
Israel-based Pluristem also plans to enter the Japanese market with its placenta-based cell therapy PLacental eXpanded, or PLX. "We're hoping to announce a partnership with a Japanese pharmaceutical company this year and begin trials," Kleinhaus says.
"In Japan, we're targeting peripheral artery disease and critical limb ischemia. We conducted two Phase 1 trials in the U.S. and Germany, and we want to build on that for a Phase 2 or 2/3 in Japan. This could shave two to three years off time to market," Kleinhaus says. Importantly, she adds, "They're not expecting us to start from the beginning. We expect that Japan will accept cells manufactured outside the country for use in clinical studies conducted in Japan. We can scale up to produce 150,000 doses in our facility in Israel."
Mesoblast is reinvigorating its relationship with Japan's JCR Pharmaceuticals Co., Ltd. since the new regulations were passed. Last October, JCR filed a marketing approval application for Mesoblast's adult stem cell portfolio Prochymal (which Mesoblast acquired from Osiris Therapeutics). That therapeutic targets pediatric graft versus host disease (GvHD).
Also last fall, Mesoblast prioritized its lead candidates in Phase 2 trials for the Japanese market and is working with consultants in Japan as well as the PDMA to advance development and commercialization. The company is talking with potential Japanese partners.
"Partnering interest from Japanese pharmaceutical companies is strong."
KARINE KLEINHAUS, M.D., MPH
divisional VP for North America at Pluristem Therapeutics
Japan's new regulations regarding regenerative medicine are positive for the entire sector, so other companies are likely to explore their options in Japan, too. As Van Bokkelen says, "This will cause some companies to consider running trials in Japan or running truly international studies that include Japanese sites. It also creates the potential for a more efficient, less expensive path to market. That's something all investors should really like."
SIMILAR U.S. PROVISIONS IN THE WORKS
Improvements in the U.S. regulatory system have included some provisions that are similar to those of the Japanese regulations. The Prescription Drug User Fee Act (PDUFA-V), for example, includes a new "breakthrough therapies" designation and broadens the potential application of the accelerated approval pathways.
Congress also is considering the 21st Century Cures Initiative. By taking a comprehensive look at the entire drug development process from discovery through development, commercialization, and delivery, Congress intends to find ways to streamline the process and bring life sciences products to market faster than is possible now.
"This is at the discussion draft stage and has bipartisan support," Van Bokkelen says. "I'm optimistic it will advance and will contain some important provisions to accomplish some of the same objectives as the Japanese legislation."
While U.S. efforts remain in discussions, Japan's efforts are in effect now. By granting conditional approval, Japan delivers a path to reimbursement while trials are underway, demonstrating a commitment to bringing advanced regenerative medicine to its populace and to enhancing its standing as a destination that actively supports biotech innovation.