As Seen In
As Seen In
Chief Scientist Dr. Kevin McElwee Interviewed In Barcelona Article at Hazteoir.org
11 years ago
Jul 04, 2012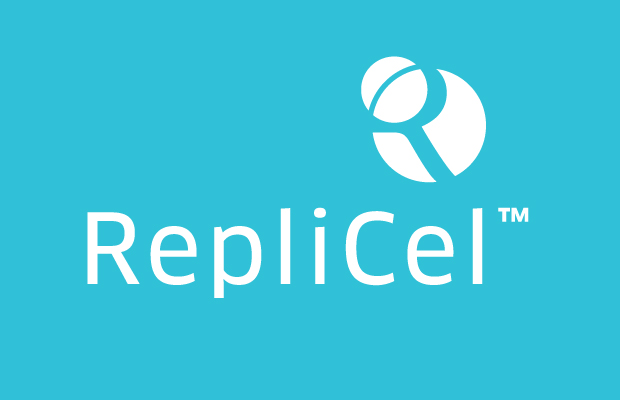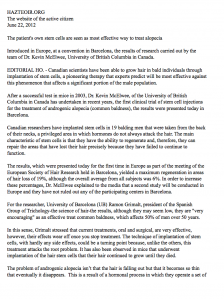 (English Translation)

HAZTEOIR.ORG 
The website of the active citizen
June 22, 2012
The patient's own stem cells are seen as most effective way to treat alopecia
Introduced in Europe, at a convention in Barcelona, the results of research carried out by the team of Dr. Kevin McElwee, University of British Columbia in Canada.
EDITORIAL HO. – Canadian scientists have been able to grow hair in bald individuals through implantation of stem cells, a pioneering therapy that experts predict will be most effective against this phenomenon that affects a significant portion of the male population.
After a successful test in mice in 2003, Dr. Kevin McElwee, of the University of British Columbia in Canada has undertaken in recent years, the first clinical trial of stem cell injections for the treatment of androgenic alopecia (common baldness), the results were presented today in Barcelona.
Canadian researchers have implanted stem cells in 19 balding men that were taken from the back of their necks, a privileged area in which hormones do not always attack the hair.
The main characteristic of stem cells is that they have the ability to regenerate and, therefore, they can repair the areas that have lost their hair precisely because they have failed to continue to function.
The results, which were presented today for the first time in Europe as part of the meeting of the European Society of Hair Research held in Barcelona, yielded a maximum regeneration in areas of hair loss of 19%, although the overall average from all subjects was 6%. In order to increase these percentages, Dr. McElwee explained to the media that a second study will be conducted in Europe and they have not ruled out any of the participating centers in Barcelona.
For the researcher, University of Barcelona (UB) Ramon Grimalt, president of the Spanish Group of Trichology-the science of hair-the results, although they may seem low, they are "very encouraging" as an effective treat common baldness, which affects 50% of men over 50 years.
In this sense, Grimalt stressed that current treatments, oral and surgical, are very effective, however, their effects wear off once you stop treatment. The technique of implantation of stem cells, with hardly any side effects, could be a turning point because, unlike the others, this treatment attacks the root problem. It has also been observed in mice that underwent implantation of the hair stem cells that their hair continued to grow until they died.
The problem of androgenic alopecia isn't that the hair is falling out but that it becomes so thin that eventually it disappears. This is a result of a hormonal process in which they operate a set of genes and environmental factors that science is investigating. Sin But when shows that the hair falls is because the stem cells are still working to regenerate tissue, so the hair will appear.